You've been restoring your classic car for weeks, months, or perhaps even years. You've finally finished the outside and you're ready to move on to the inside.
The interior is often overlooked when it comes to vintage car restoration projects. Of course, these parts need just as much attention as the exterior if you're hoping to drive comfortably.
If you're looking to restore your car's interior, you might be wondering what classic parts are the most crucial. With the help of a few key components, you can make your older car look and feel like new.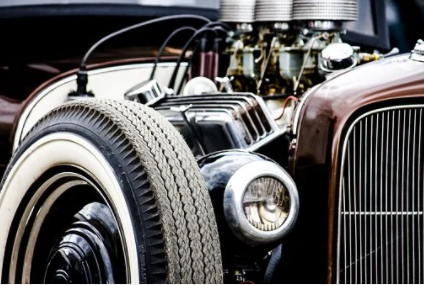 1. Flooring and Carpet
The first classic car auto part that needs to be replaced is the flooring and carpeting. Old carpeting and flooring materials can be messy, dirty, and sticky. These classic auto parts absorb dirt and moisture which results in structural damage to the floor underneath. This is especially true if a car has been parked outdoors for extended periods of time.
2. Panels: Door Panels, Kick Panels, and Cowls
Some of the most important vintage car restoration parts are the variety of panels. This is because they are the part of your classic car that make up its inner shell and protection.
Classic car door panels cover the inside of the interior of a vehicle's doors and are an important feature in terms of both looks and function. Kick panels serve a similar function by protecting the floor and door areas beside the driver's and passenger's feet.
Classic car cowl panels cover what is known as a vehicle's cowl. This is where you will find the windshield, pedals, dashboard, and instrument panel.
3. Headliner
The headliner of your car is one of those things that people don't necessarily notice when it's doing what it should, but that they will certainly pay attention to when it isn't. If your ceiling is sagging or looking ragged, then passengers may think you aren't taking care of your vehicle.
When restoring the interior of your vintage vehicle, take a critical look at this section. Is your ceiling starting to droop in certain areas? Do you notice small holes or tears? Then you should consider this a crucial step in restoring your car's interior.
4. Dashboard and Console
The dashboard and console of your old classic car should be considered the centerpiece of any interior restoration project. The material used in these two areas will define how well the entire interior looks and feels. Besides, as the heart and soul of a car's interior, they're often the first things people notice about an old vehicle's interior.
5. Trim Inserts
These crucial classic car parts may be required separately, or as part of previous steps, depending on your classic car. The category of trim inserts can include dash covers, shifter inserts, door inserts, gauge covers, and more. These trims are what give your classic car the unique look and feel associated with the time of their origin, so don't overlook these parts when restoring your vintage vehicle.
Finding the Crucial Parts for Classic Car Restoration
Perhaps the most important step in a vintage car restoration is sourcing. Everything you do can be impacted by the quality or dependability of the classic car parts you purchase.
At Collectors Auto Supply, we curate only the highest quality components for our classic car parts catalog. If you want to learn more about the vintage car parts that are vital for interior restoration, contact our team today.