Posted by Dale Edward Johnson on Dec 15th 2020
The terms "classic," "vintage" and "antique" car are often used interchangeably, and different organizations have various definitions of these terms. Many people use the term "vintage" for cars made before 1955 that were significant, creative or innovative when introduced and continue to attract the attention of collectors and enthusiasts. These cars still turn heads, whether at car shows or when being driven. There are lots of vintage car parts available to bring any of vintage cars back to their original beauty. Here are some cars that have certainly earned a place as significant vintage cars from before 1955.
1928-1931 FORD MODEL A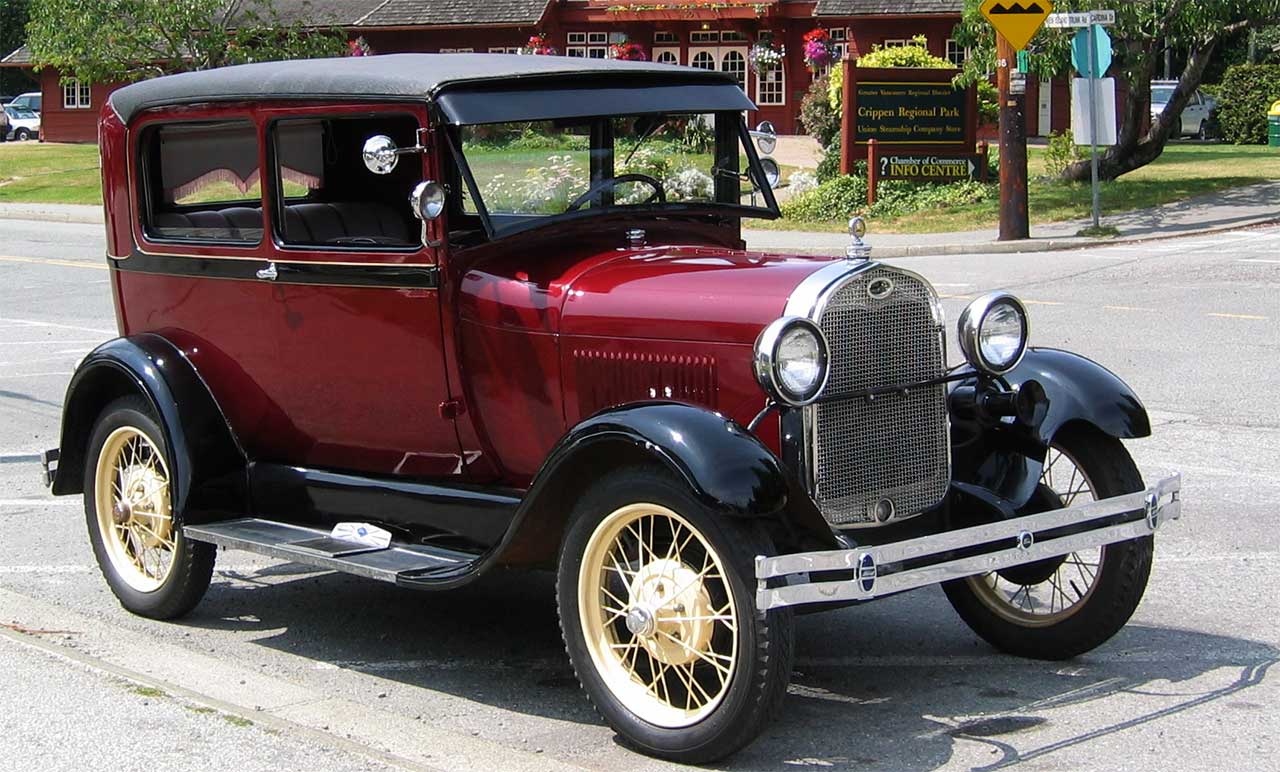 1928 Ford Model A
The Ford Model A was incredibly popular when it was introduced because of its advanced styling and performance, compared to its predecessor, the Model T. The Model A offered a wide variety of body styles, which is why more than 4.8 million of them were sold. The Model A continues to be popular today. Many hot rodders and car collectors were attracted to the Model A, which led to a huge reproduction auto parts industry.
1929-1937 DUESENBERG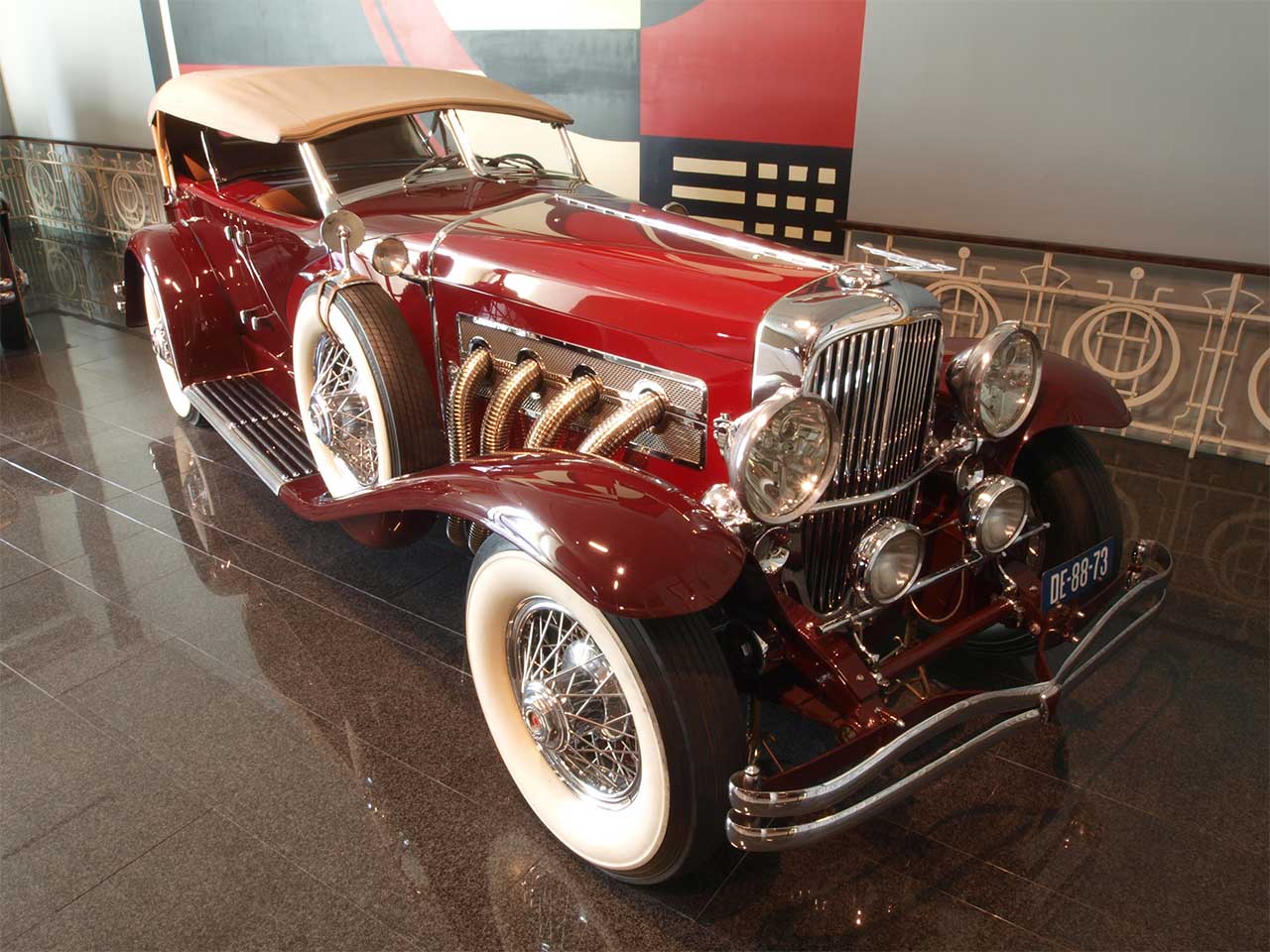 1935 Duesenberg Model SJ LaGrande Dual Cowl Phaeton
The Duesenberg was America's answer to the Rolls-Royce. The Duesenberg brothers, Fred and Augie, created an expensive, luxurious, powerful, well-engineered car, matched by eye-catching coachbuilt bodies. The Duesenberg was especially popular with the rich and famous.
1930-1940 CADILLAC V-16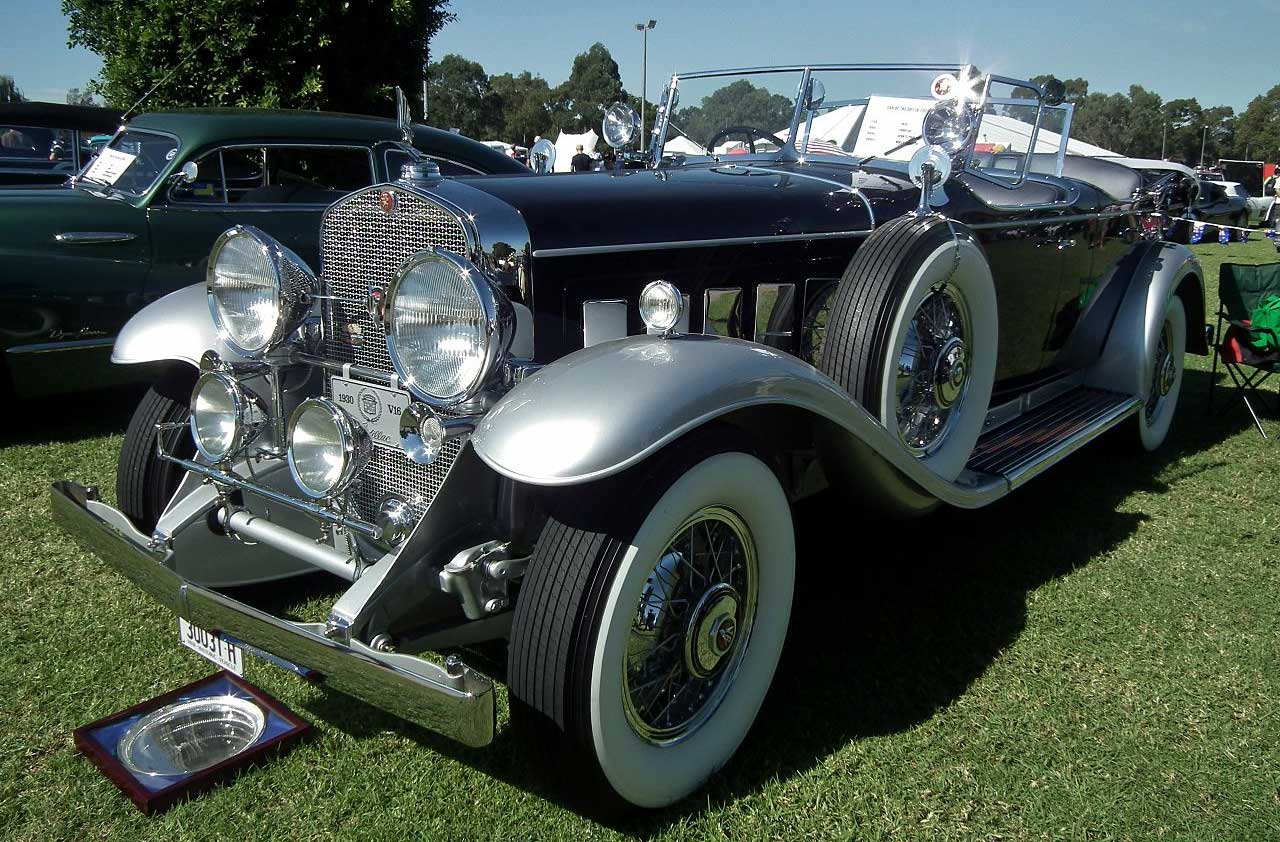 1930 Cadillac V-16 Dual Cowl Sports Phaeton
Although many people could not afford a car during the Great Depression of the 1930s, not everyone was broke – and one way to show off one's wealth was to have a Cadillac V-16. It wasn't just having the first V-16 engine in the U.S.A. that set this Cadillac apart from competitors. More than 50 different body styles were offered, and many were full custom bodies, offering something very exclusive. Just over 4,000 Cadillac V-16s were produced during the 10-year run.
1931-1932 AUBURN SPEEDSTER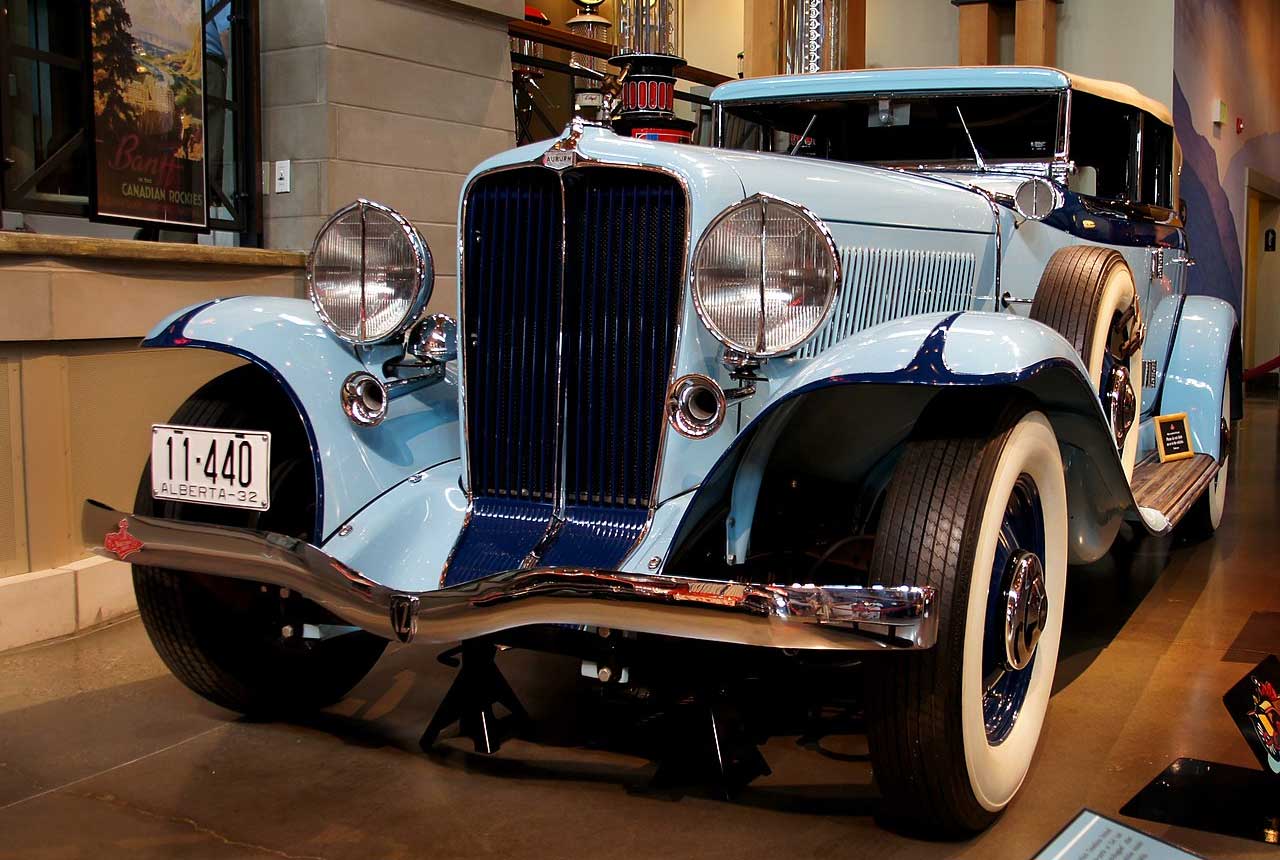 1932 Auburn Speedster
One of the most strikingly beautiful cars ever was the Auburn Boattail Speedster. The unique rear-end styling was reflected decades later on the 1963-1967 Chevrolet Corvette Stringray and the 1971-1973 Buick Riviera. The Auburn, a large, powerful sporty car, was a hit when it came out, and is still admired today.
1932 FORD V-8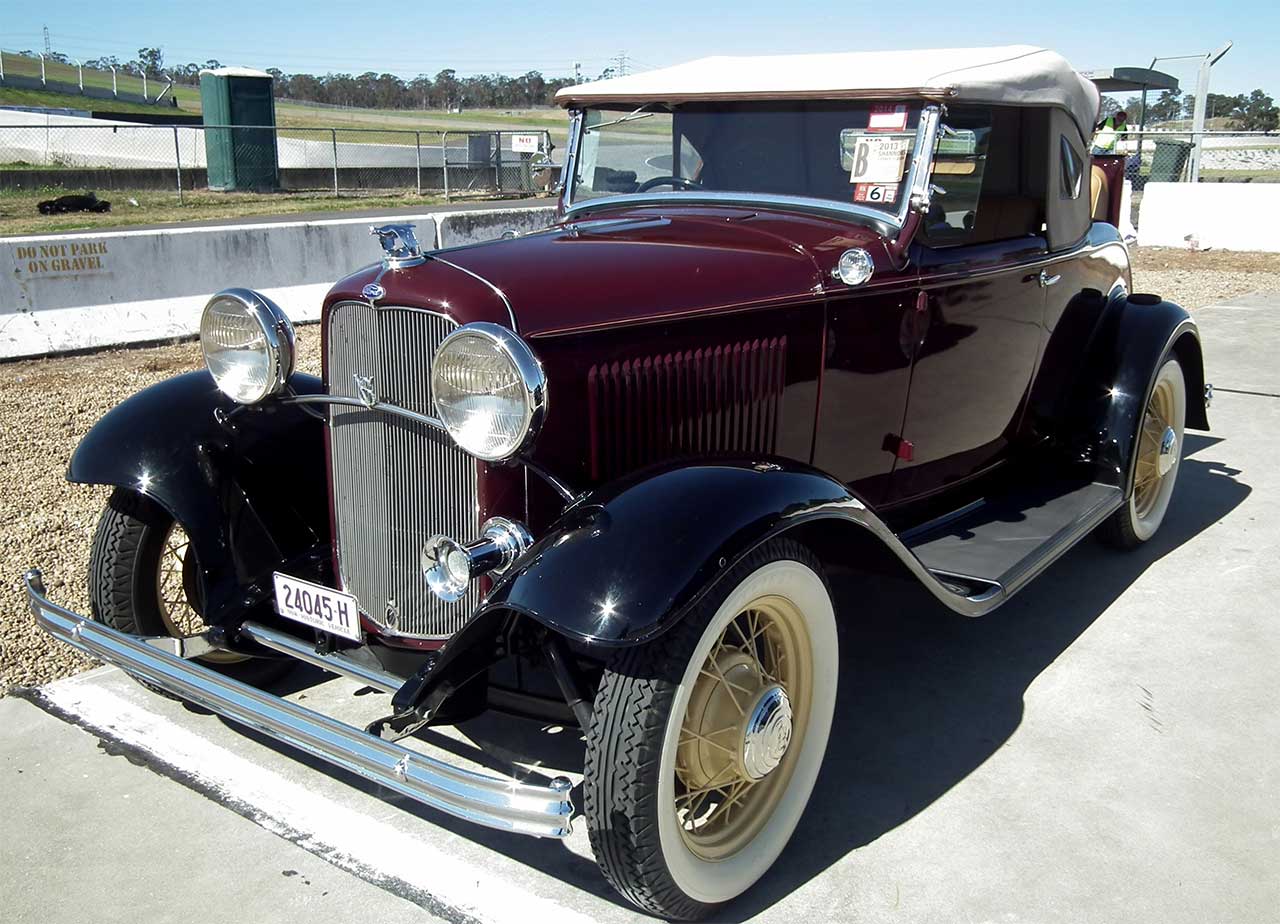 1932 Ford V8 Roadster
Until the Ford Model 18 came out in April 1932, a V-8 engine could only be found on more expensive cars. Never before had a V-8 engine been available on a mass-marketed, low-priced car. Buyers could get into a V-8 Ford for just over $400 for the basic roadster model. The Ford V-8 was popular with hot rodders from right after World War II until the 1960s. In recent decades, fiberglass reproduction bodies mean the 1932 Ford remains popular to this day.
1934-1937 CHRYSLER AND DE SOTO AIRFLOW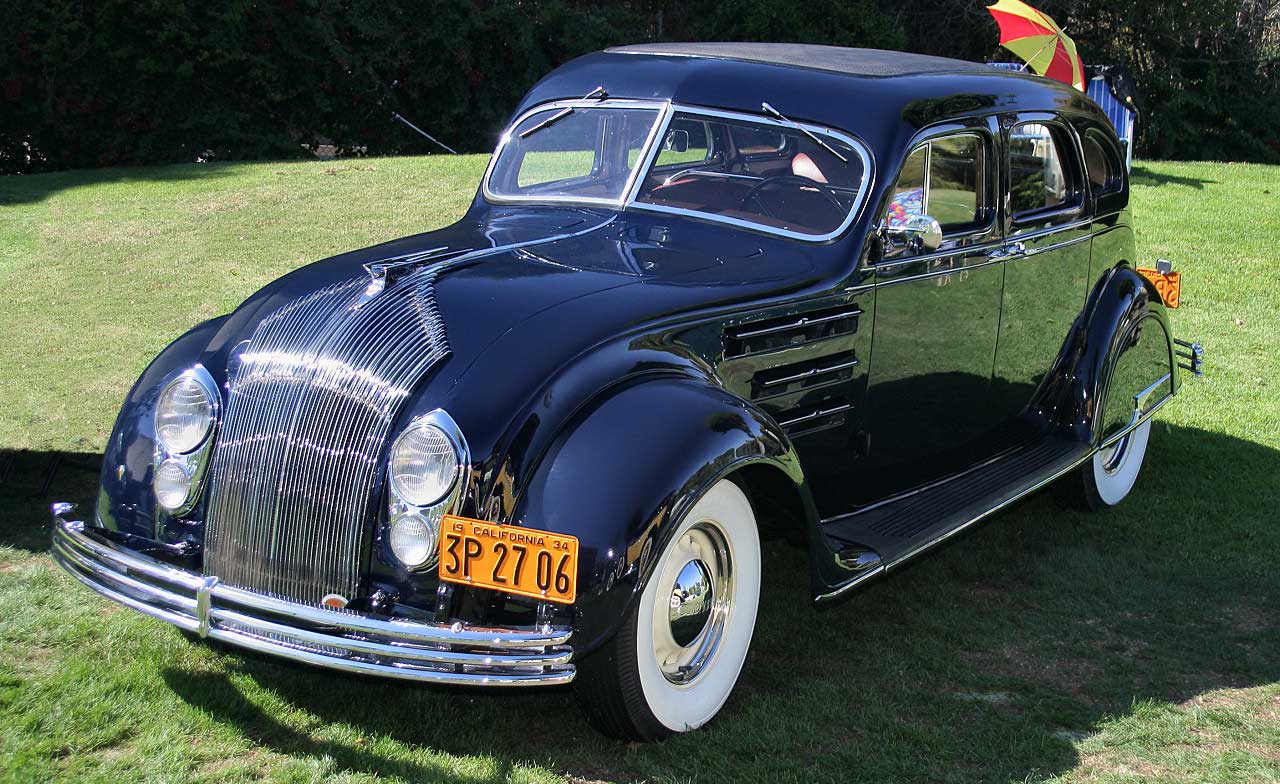 1934 Chrysler Airflow
The Chrysler and De Soto Airflows were well ahead of their time when it came to design and engineering. The Airstreams were streamlined to reduce air resistance, and the headlights and front grill were integrated into the body rather than being added on. But this innovative styling proved to be too far ahead of the times, and Airflows were flops in the showrooms. However, within a few years, the auto industry gradually adopted the aerodynamic principles first demonstrated on the Chrysler and DeSoto Airflows.
1936-1937 CORD 810/812
1937 Cord 812 Supercharged Custom Berline Sedan
These Cord models were groundbreaking for technology and style. They were the first American front-wheel-drive cars with independent front suspension. With no driveshaft tunnel, the Cord sat low, and unlike other cars of the time, did not have running boards. As well, there were disappearing headlights. Inside, a radio was standard as well as complete instrumentation. Many people first heard of the Cord in the fall of 1965, when Oldsmobile introduced its Toronado and played up the fact that it was the first front-wheel-drive car made in the U.S.A. since the Cord.
1940 BUICK SERIES 60 CENTURY PHAETON
The Buick Century, introduced in 1936, was created by putting a larger engine, from the Roadmaster, in the smaller Special bodies. The Century got its name because it was capable of 100 mph, and soon was nicknamed "the banker's hot rod." For the 1940 model year, the Century was restyled, and just 194 Century Phaetons were produced, making it was one of the rarest Buicks available that year – a year that saw Buick set a sales record, with more than 300,000 vehicles were produced.
1939 FORD DE LUXE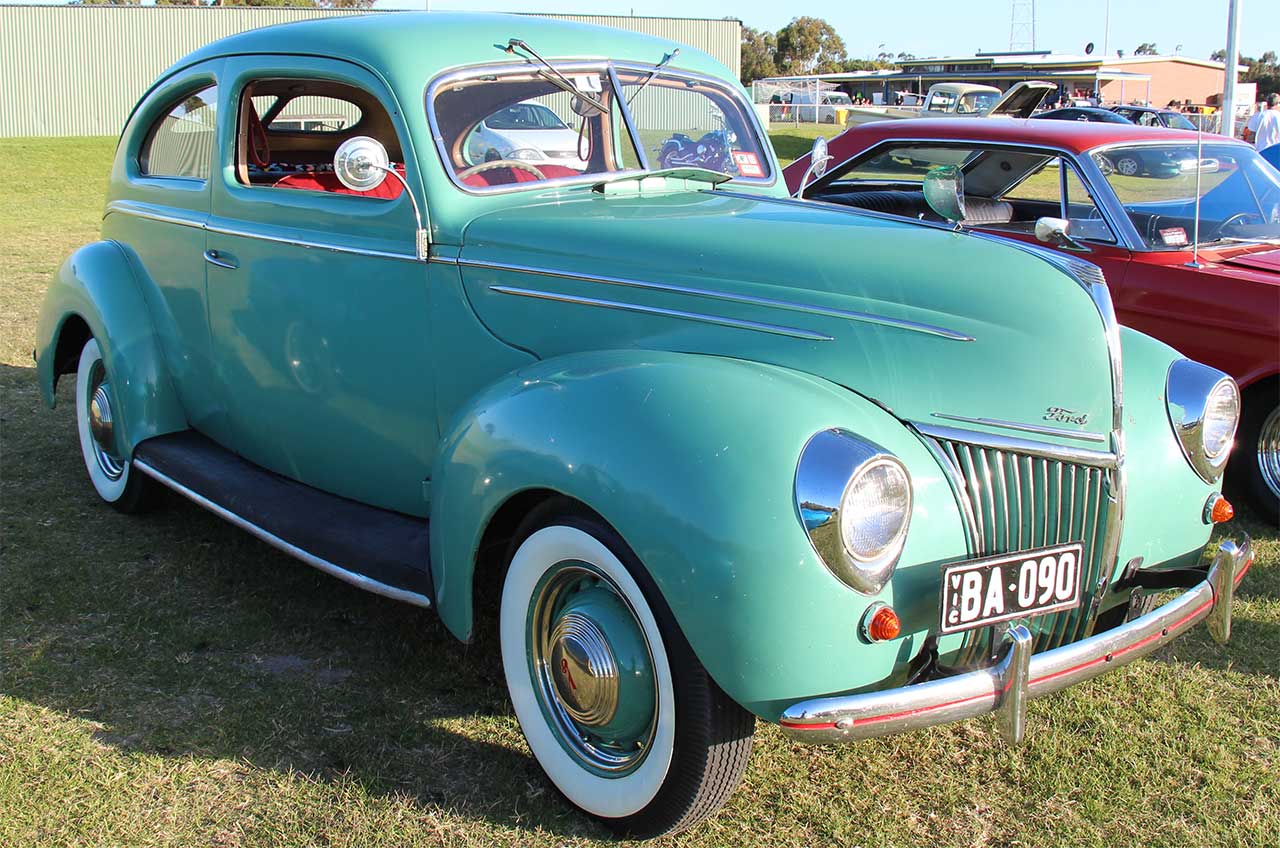 1939 Ford Deluxe Sloper Coupe
Ford introduced the De Luxe model in 1938 to fill a market gap between the Standard Ford and the upscale Lincoln. For 1939, the Standard looked much like the 1938 model, while the 1939 De Luxe had a more modern appearance with a lower, wider grille and headlamps integrated into the fenders.
1940-1941 LINCOLN CONTINENTAL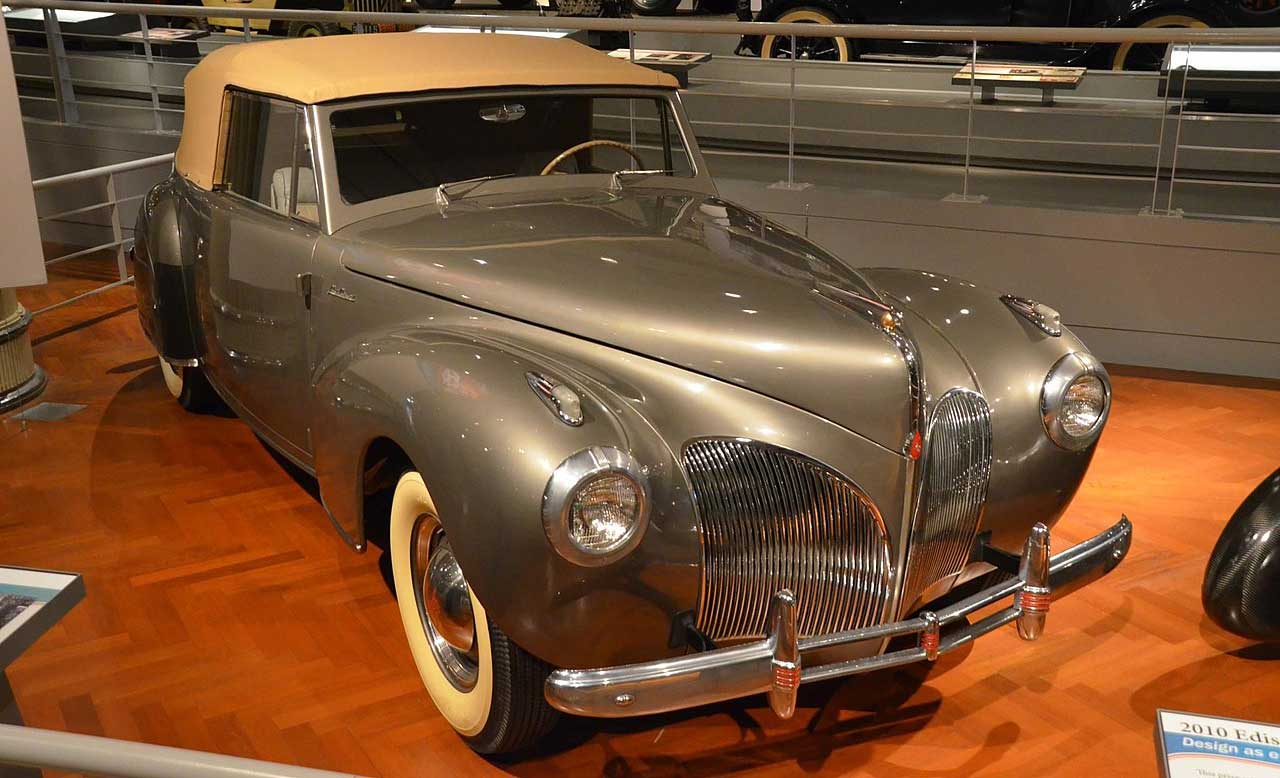 1941 Lincoln Continental Convertible
The development of the Lincoln Continental was overseen by Henry Ford's son, Edsel. Compared to other Lincolns, the Continental was lower and longer, there were no running boards and the spare tire was mounted outside on the back of the trunk lid. The Continental's elegant, European-inspired appearance made it collectible from the day it was introduced. The first Continental was bought by actor Mickey Rooney. Just 404 Continentals were produced in 1940, and 1,250 in 1941.
1940-1941 WILLYS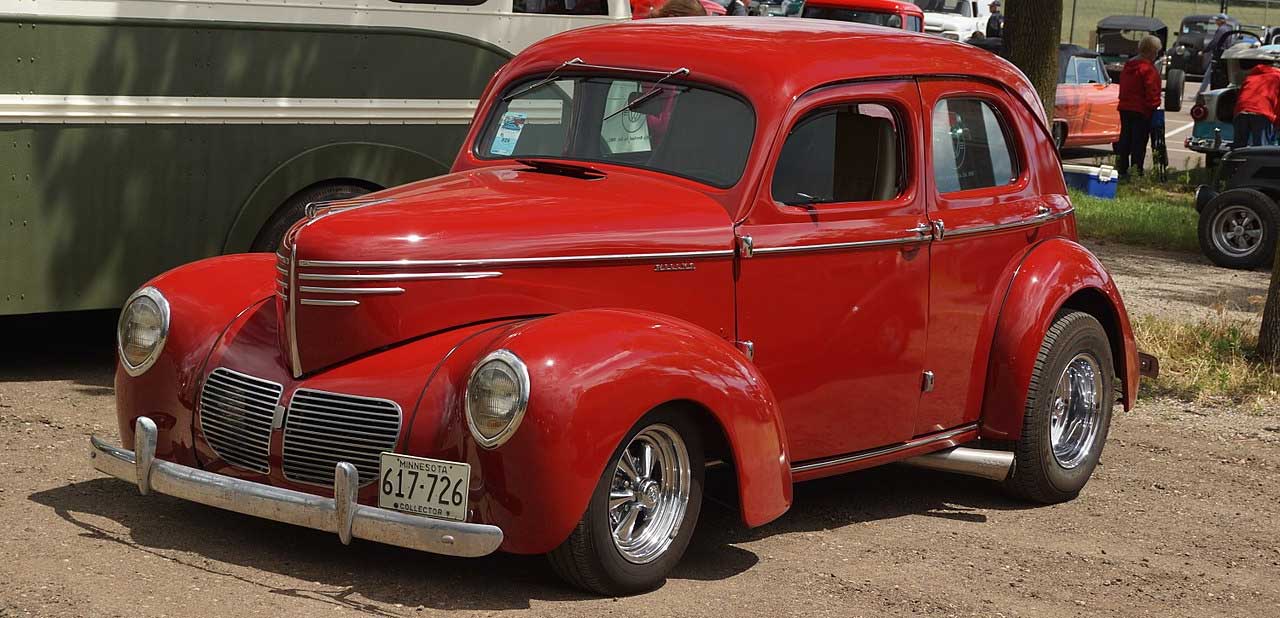 1940 Willys
Willys went through tough times during the 1930s as sales fell off dramatically, and its 1940 and '41 models were a last gasp at making cars. After World War II, Willys – which landed a contract to produce Jeeps during the War – did not return to making cars, and instead focused on making civilian versions of the Jeep. Meanwhile, used Willys cars soon became popular with hotrodders because they were relatively easy to find and inexpensive.
1949 CADILLAC SERIES 62 COUPE DE VILLE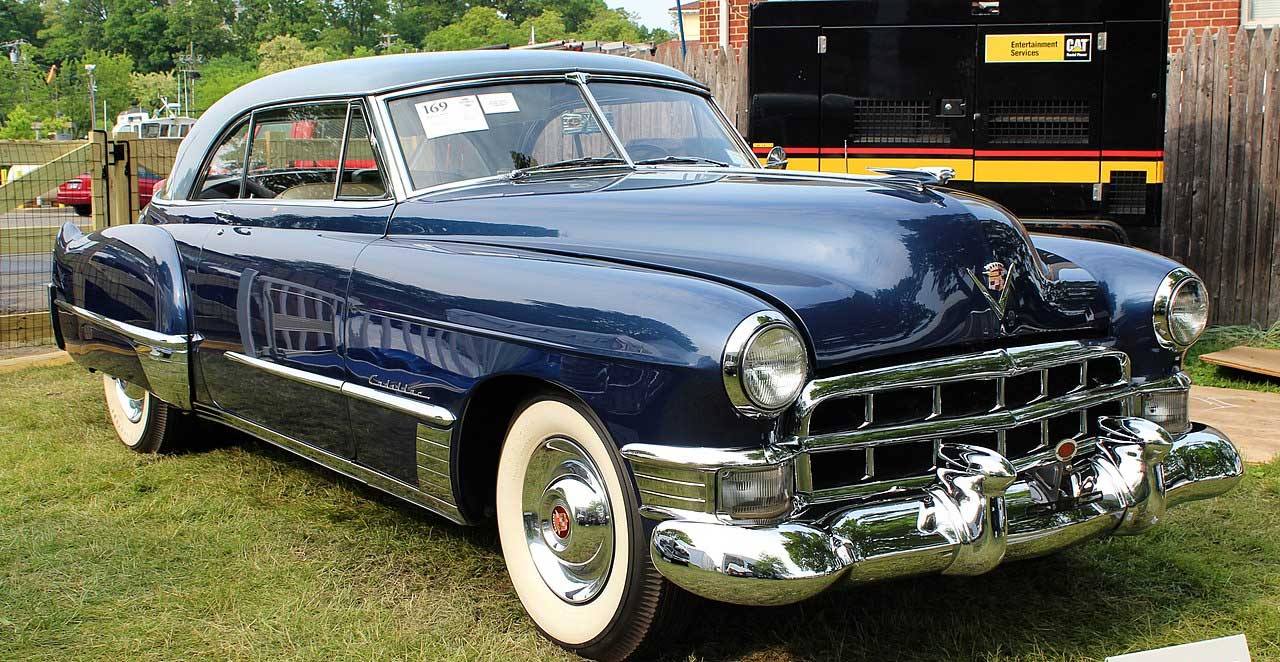 1949 Cadillac Series 62 (Coupe DeVille)
All-new postwar styling was introduced on Cadillacs for 1948, and for the 1949 model year the big news was the release of a new overhead valve V-8 engine. There were also updated styling touches, with a more massive grill, and a new pillarless two-door "convertible hardtop" called the Coupe de Ville. This was the prettiest and rarest Cadillac, with just 2,150 built.
1949-1950 FORD
1949 Ford
Ford was the first of the Big Three automakers to come out with a new design after World War II – and it was a big hit. Some even say this was the car that saved the Ford Motor Company, which had been in financial trouble during World War II. The new 1949 Ford had what was called a "shoebox" design, meaning the fenders were completely integrated. The styling was so successful, that few changes were made for the 1950 and 1951 models.
1949 OLDSMOBILE 88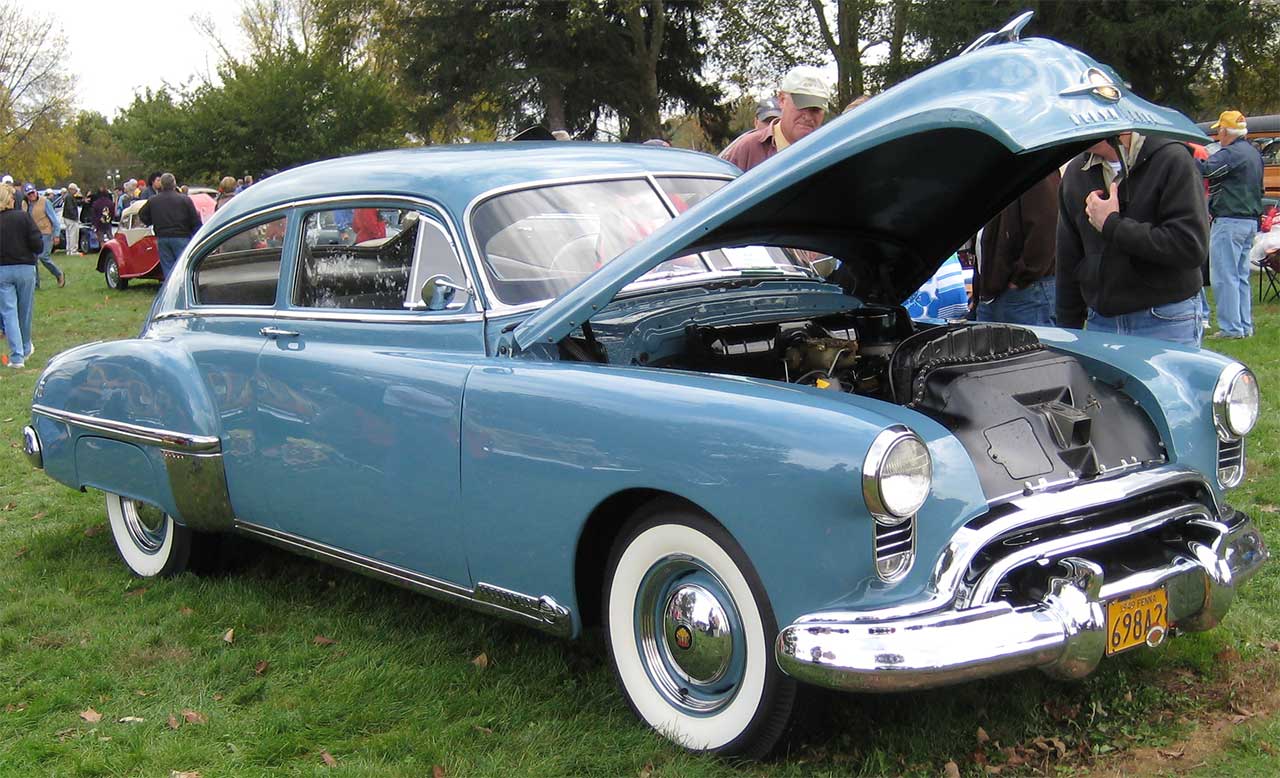 1949 Oldsmobile 88
The 1949 Oldsmobile 88 was one of the first muscle cars - long before the term was coined. The Olds 88 combined the all-new overhead-valve Rocket V-8 engine from the top-end Ninety-Eight series with the lightweight Seventy-Six chassis. The powerful engine and smaller body resulted in outstanding performance. The style leader introduced this year was the pillarless coupe.
1949 MERCURY TWO-DOOR COUPE
1949 Mercury Model 72 Eight Coupe
The first postwar Mercurys were styled much like small versions of luxury Lincolns, and they quickly became popular with customizers and hot rodders. The Mercury flathead V-8 was slightly more powerful than the version found in Fords. In the 1955 movie "Rebel Without a Cause" a 1949 Mercury coupe is driven by James Dean.
1953 CHEVROLET CORVETTE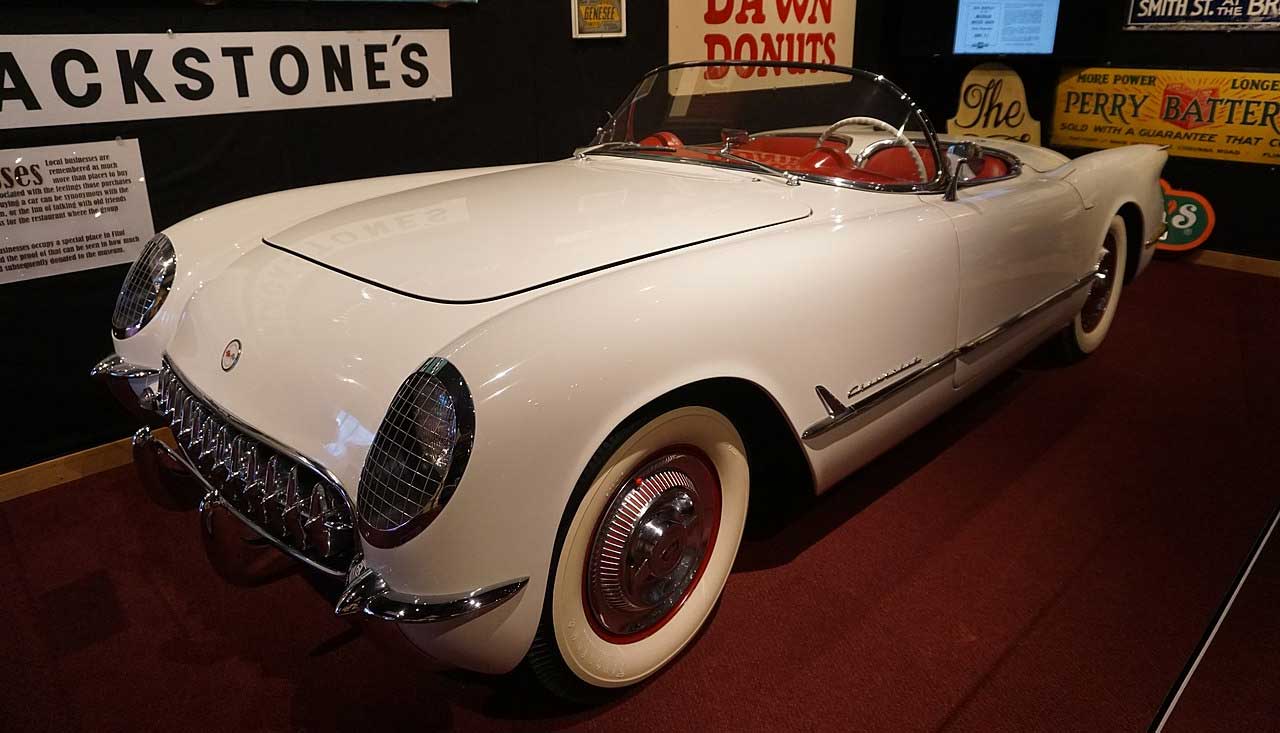 1953 Chevrolet Corvette Convertible
When Chevrolet introduced the Corvette in 1953, it had a six-cylinder engine and a floor-mounted automatic transmission. But the two-seater fiberglass body set the Corvette apart from anything else on the road. Only 300 Corvettes were made in the first year. Sales increased the next couple of years, and a V-8 was introduced in 1955. Still, sales were below expectations and Chevrolet seriously considered killing off the Corvette – until Ford introduced a two-seater called the Thunderbird, and for competitive reasons, Chevrolet continued with the Corvette. Its performance credentials were soon enhanced – and the Corvette far outlived the Thunderbird. Today, the rare, original 1953 Corvette is especially attractive for collectors.
Finding automotive restoration supplies for these pre-1955 vintage cars – as well as newer cars, if that's your preference – is easy at Collectors Auto Supply, which has a full range of vintage auto parts. No matter what kind of collector car parts you are looking for, contact Collectors Autos Supply for all of your vintage car restoration parts.