Posted by Jil McIntosh on Oct 20th 2020
I was living in Toronto in the early 1980s, and when I needed some cheap wheels, I bought a well-used 1962 Acadian Beaumont. I didn't know much about these cars back then, and it was missing a part I couldn't find locally, so I called a Pontiac dealer in the U.S. and told him what I had.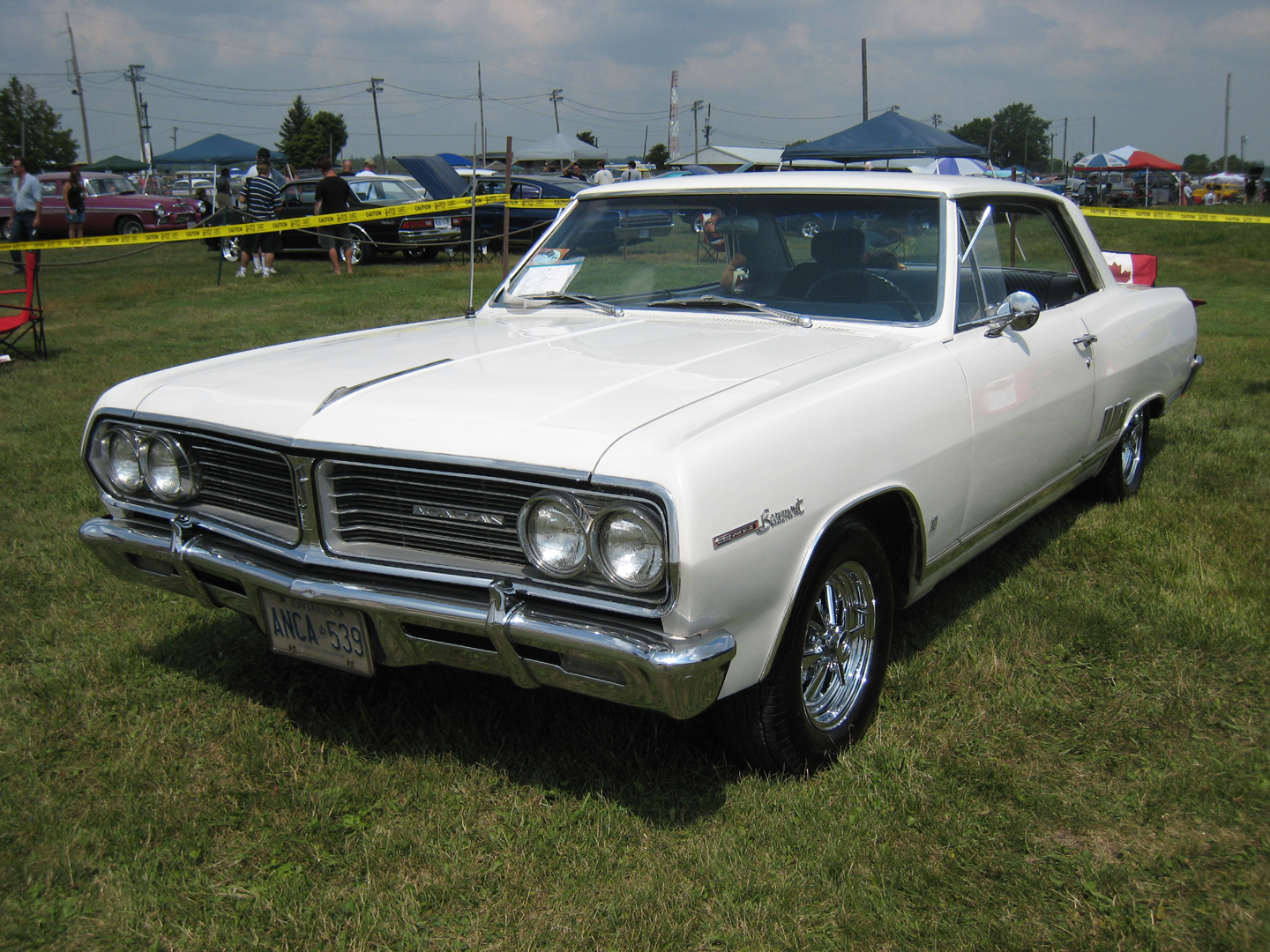 He laughed and said, "You think you own a what?" And that was my introduction into the wild world of Canadian-only cars, of which the Acadian and Beaumont were some of the best-known examples.
In the automobile's early days, there were a number of small, independent Canadian companies building cars. Many bought their components from American automakers or built existing American cars under license. That included McLaughlin, which based its cars on Buick, and which eventually became General Motors of Canada. Ford got its foothold in Canada when wagon builder Gordon McGregor obtained manufacturing rights from Henry Ford, while Walter Chrysler created his company using an automaker named Maxwell, which owned a Canadian plant that Chrysler took over.
Manufacturing was more costly due to the country's substantially smaller market, and the Canadian government set a tariff on imported vehicles to protect the local auto industry. As well, multi-brand automakers had unique dealer networks in Canada, and each dealer needed a full range of cars to sell. These two factors sparked models made specifically for the Canadian market. To keep development costs down, most were based on existing American cars, but with different trim.
The Acadian was one of these. Throughout the 1950s, consumers were getting tired of oversized, thirsty cars, and for 1960, the Detroit automakers introduced new compacts, including the Ford Falcon and Chevy Corvair. In 1962, GM added another, the Chevy II.
GM's Canadian plant built the Corvair and Chevy II for its Chevrolet dealers. To satisfy its Pontiac stores, the Chevy II was retrimmed into the new Acadian, including a divided grille that was a Pontiac styling signature.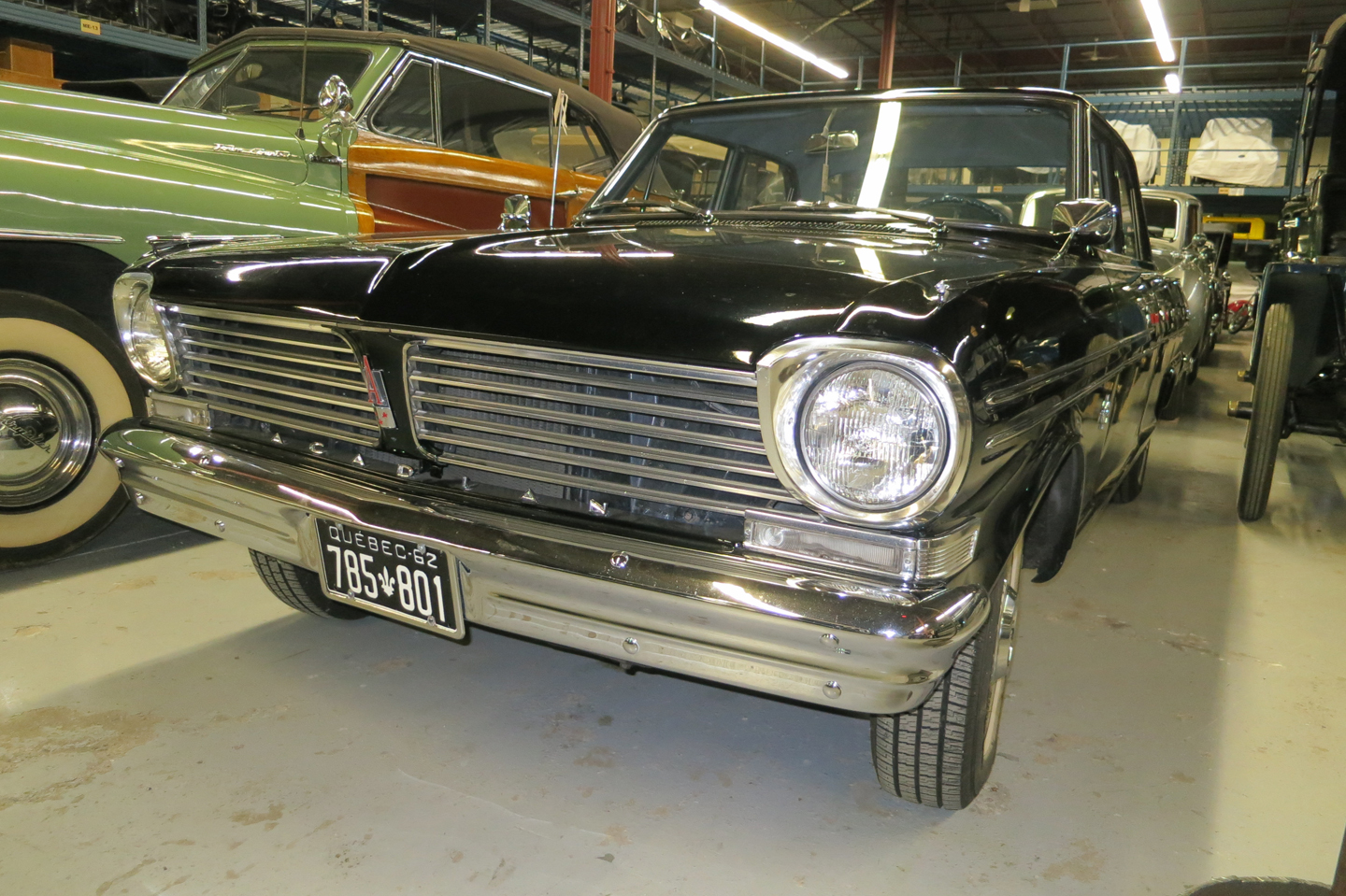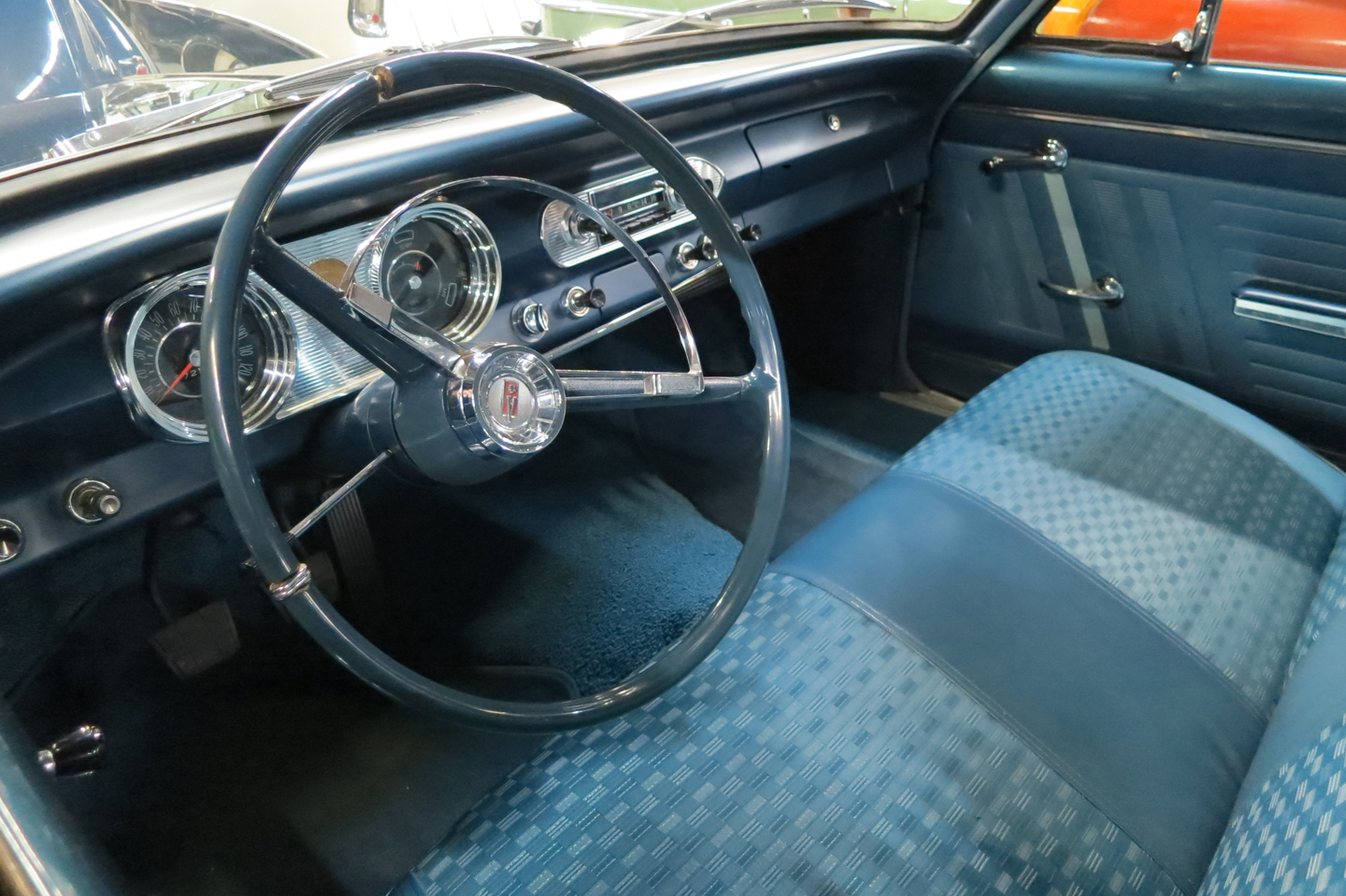 It was called a Pontiac Acadian in the company's internal parts and service manuals, but to customers, it was marketed as a distinct, stand-alone brand that was sold through Pontiac dealers. It started at $2,383, about $6 more than its Chevrolet counterpart, and came as a two- or four-door sedan, two-door hardtop, convertible, and station wagon. Its two trim series were the entry-level Invader and top-line Beaumont, with the mid-range Canso, added for 1963.
In its first year, the Acadian sold 14,654 copies, which was 83 percent of the Chevy II's sales. Acadian then lifted a bit higher the second year, enough to squeak it above sales of Ford's popular Falcon.
In 1964, Chevrolet introduced the new Chevelle, which fit the spot between the Chevy II and full-size models. A Pontiac version was created for Canada, and the Beaumont trim name was taken off the Acadian and installed on the new car. The Beaumont came as a two- or four-door sedan, two-door hardtop, convertible, and station wagon, while trim levels were base, Custom, and Sport DeLuxe, with a fourth, DeLuxe, added the second year. Some of the interior components, including the instrument panel, came from the Pontiac Tempest.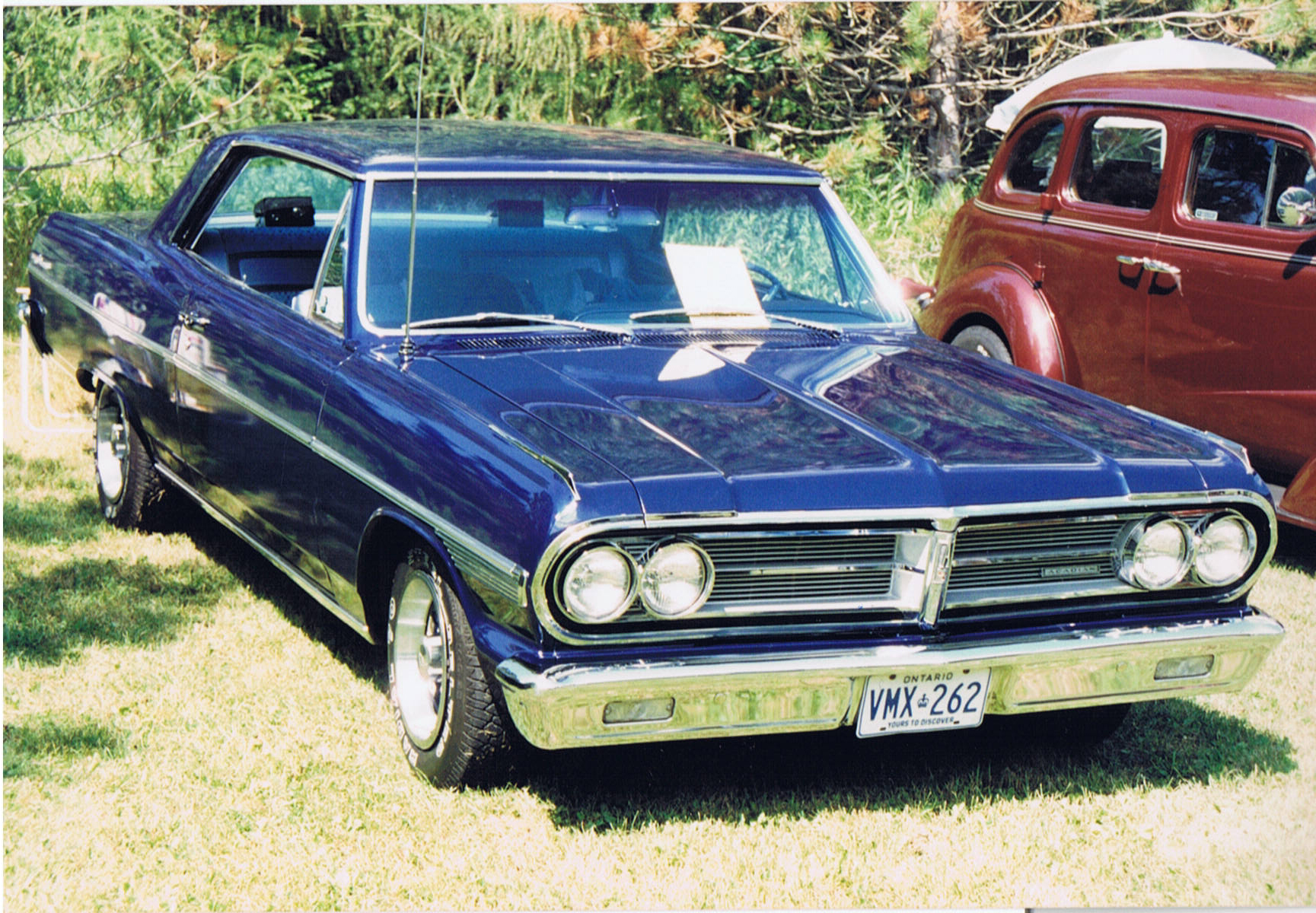 In 1965, Canada and the U.S. established the Auto Pact, a trade deal that let manufacturers move cars and parts duty-free across the border. It was the beginning of the end for most of the Canada-only cars since automakers could now build vehicles wherever it was most advantageous. But some, including the Beaumont and Acadian, stuck around a little longer simply because they resonated with Canadian customers.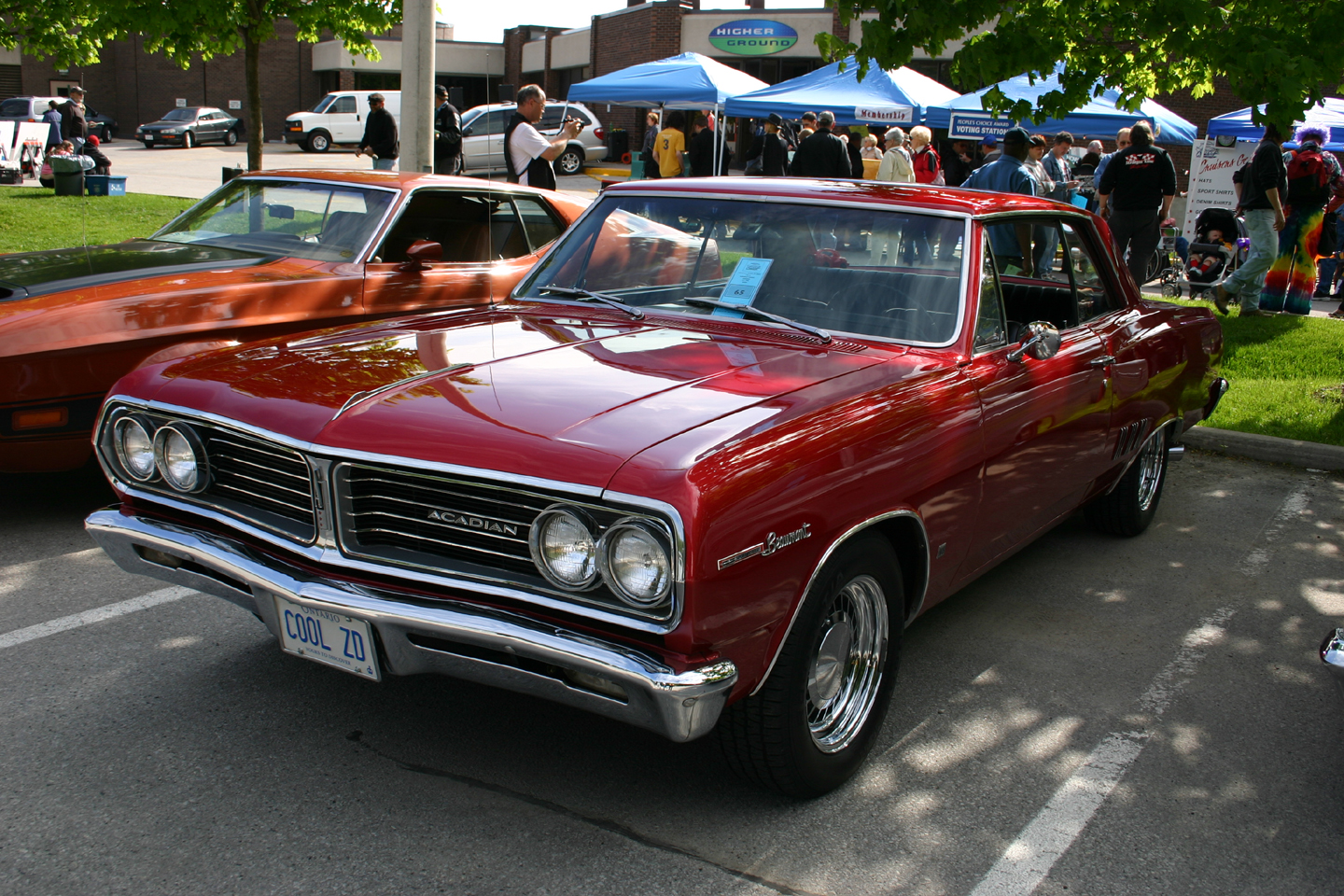 Beaumont production lasted until June of 1969, and the factory in Oshawa, Ontario where it was built switched over to making the Pontiac Tempest.
The Acadian stuck around until 1971 but with a cross-border twist thanks to the Auto Pact. The Chevy II morphed into the next-generation Nova for 1968, and the Acadian was similarly redesigned too. Oshawa made its last Acadian in June 1967, and its production moved to Michigan. The Nova and Acadian came down the same assembly line, with the Acadians then shipped back to Canadian buyers.
There was one last hurrah for the name. When Chevrolet introduced its subcompact Chevette for 1976, there was a Pontiac Acadian version for Canada. It lasted as long as the Chevette did, with both bowing out after the 1987 model, the end of a long Canadian tradition.
Here are some other interesting tidbits about Acadian and Beaumont…
- The Chevette-based Acadian was badged as a Pontiac, but earlier models were not. When the new car debuted, the owner's manual read, "Your 1962 Acadian is a completely new automobile line developed by General Motors in its constant effort to provide you with the finest in transportation."
- The Acadian shared its showroom space with the British-built Vauxhall, which GM imported into Canada starting in 1950. In order to satisfy compact-car customers no matter where they shopped, for 1960, Vauxhall made the Victor for Pontiac-Buick dealers and retrimmed it as the Envoy for Chevrolet-Oldsmobile stores.
- Many Chevelle owners in the U.S. thought the Beaumont's grille was better-looking, and some who lived close to the border swapped them out after buying grilles from Pontiac dealers in Canada.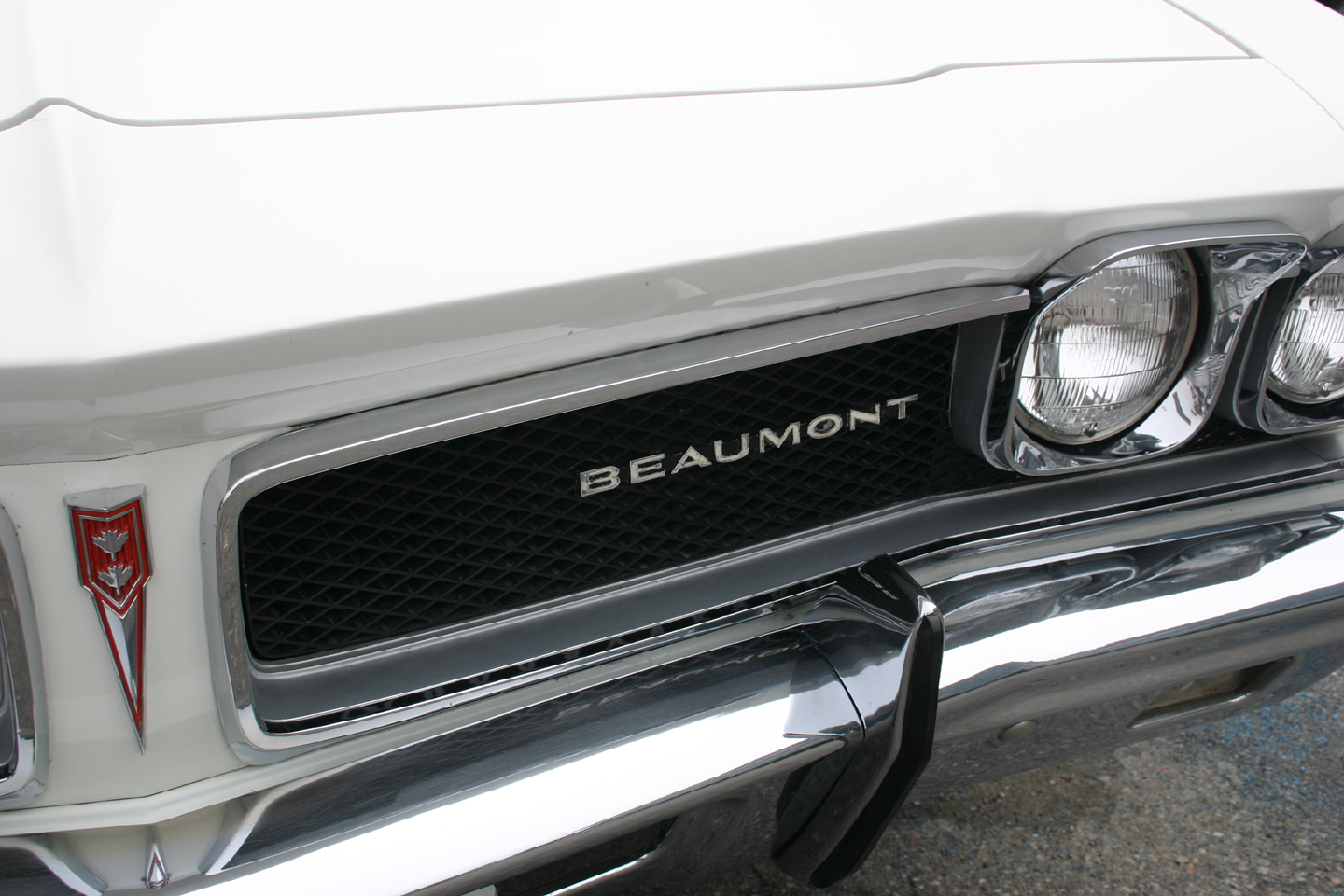 - Several vehicles were transformed into Canadian models to satisfy tariff and dealer requirements, including the Dodge-based Fargo and Ford-based Mercury pickup trucks, Ford's Monarch and Meteor lines, and Plymouths with Dodge front-end styling.
Most Canadian-only models are prized primarily by Canadians, but the Beaumont resonates with a number of American collectors also. They're still plentiful and easy to restore since they share components with other GM models.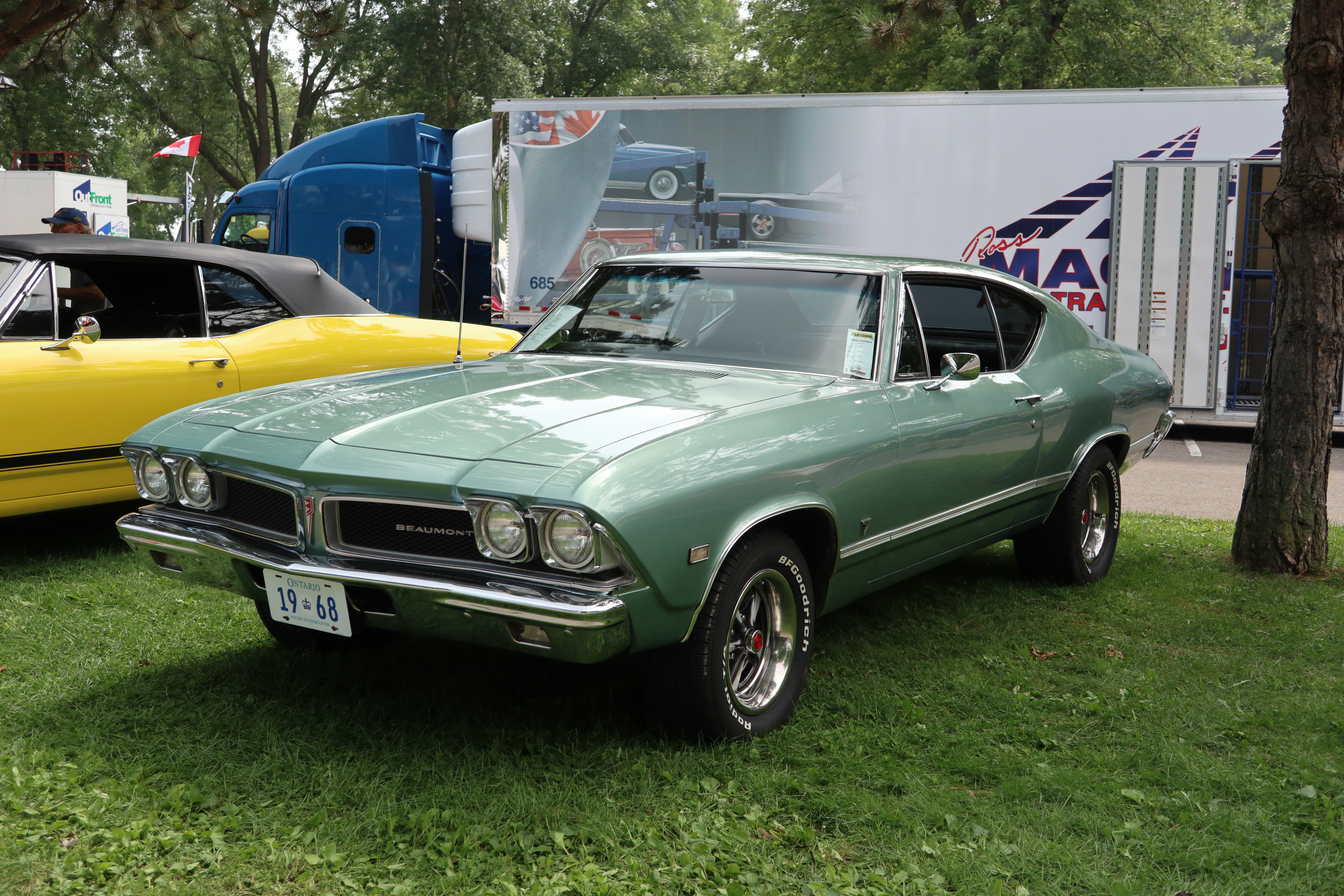 Have difficulty finding classic Beaumont parts? Need classic Acadian parts? Collectors Auto Supply is here to help you with your car restoration parts and vintage automobile needs. Contact us online or call 1-800-414-4462 today and let us help you get your classic car running and back on the road, where it belongs.