Sidebar
The Life of a Racer and GT2 Contender: Chris Lawson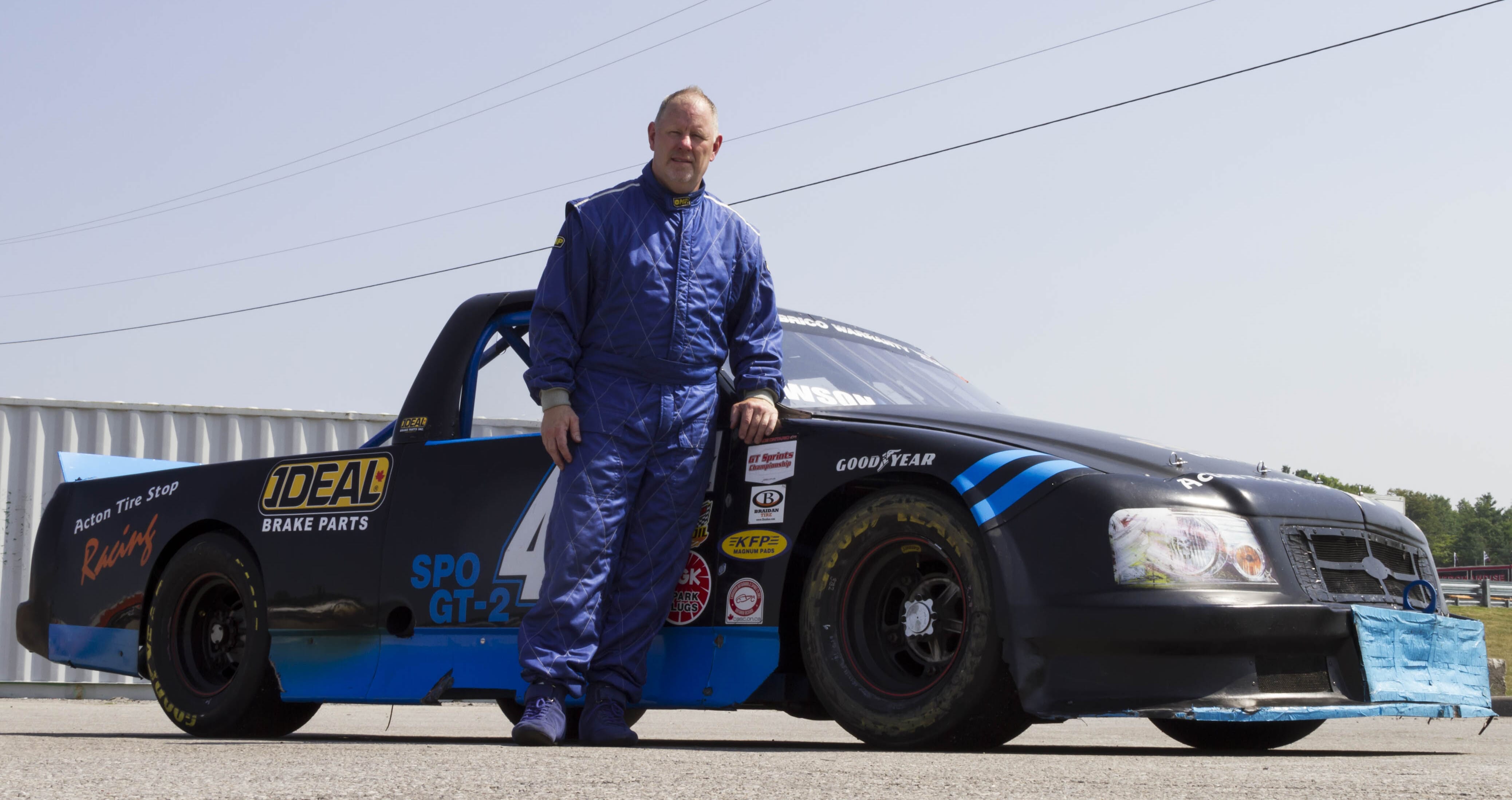 Chris Lawson is a genuinely amazing guy. Growing up in Canada, Chris has been a lifelong racing enthusiast. The love of automobiles spans generations in the Lawson family. Lawson was introduced as a child to racing by his father, who himself was also an avid car guy. From the age of 7, Chris would park himself in front of a classic tube television and put on ABC's Wide World of Sports. He would watch the entire program for nothing but the short 10-minute racing clip on the hour long show, then subsequently freak out at the T.V for not showing more. The love of fast cars, burnt fuel, melting rubber and the general camaraderie inherently part of motorsport and automotive culture grew with Chris as he got older.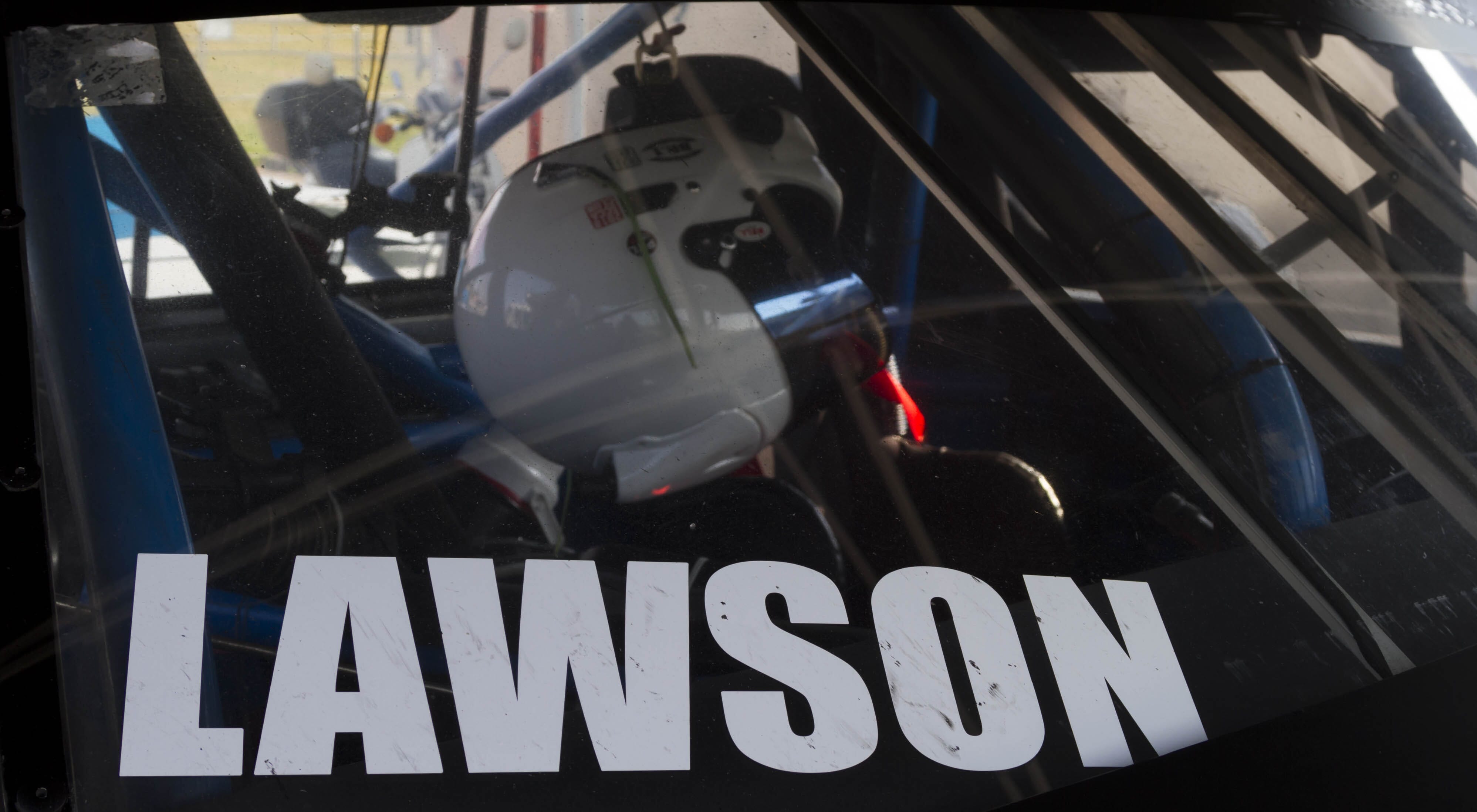 While still a young high school kid, Chris bought what would be his first "fun" car, the classic 1969 Pontiac Firebird. It was a yellow model adorned with the beautiful, classic black vinyl top, a 400 ci powerhouse of an engine and the always fun 4-speed manual transmission. In getting good use of the muscle car, Chris eventually wore out the clutch and, in his gravel driveway by himself, got to work on learning how to repair the issue. Chris swapped the clutch alone that day and learned many valuable lessons on how to work on cars, including not using jack stands on a gravel driveway. During that first taste of working on cars, he felt as though he was the coolest high schooler around (and in this author's humble opinion, he likely was.)Chris would regrettably sell this first taste of power when he enrolled in college in the spring of 1983. For the next three years, he was a part of the chemical engineering program offered by Sheridan. In 1986, he decided it was no longer for him. In the same year he enrolled in another program, this time at McMaster, for sociology. This also, however, was not meant to be, and after another three years in school Chris happened to find his calling in policing. He retired from the force on June 30th, 2019, after thirty glorious years of service to his community.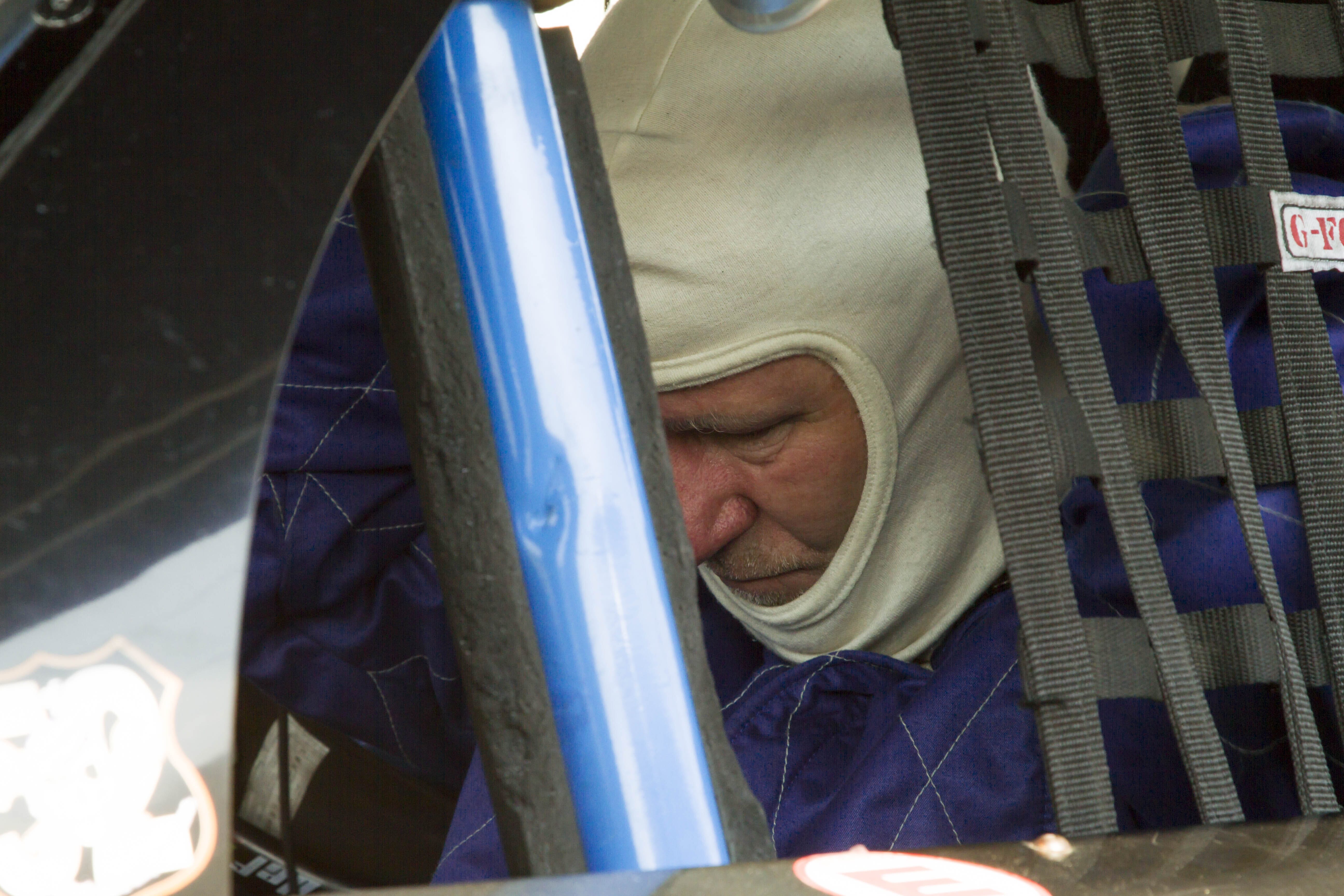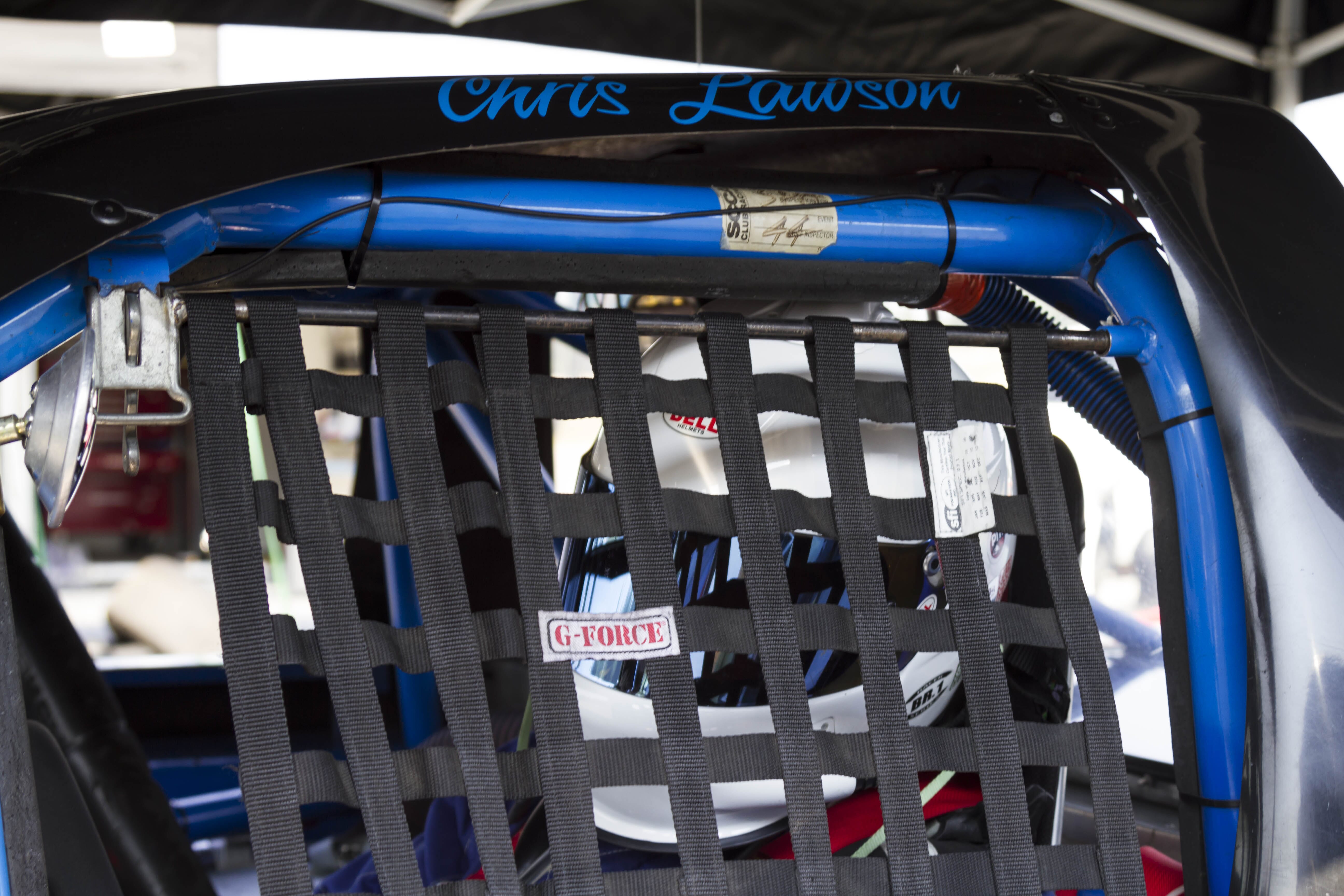 After two years on the force, he was finally able to get his first real track car, something he had dreamt of since those days spent watching ABC's racing segments. This car was the ever-popular and always breathtaking 5.0L fox-body Mustang. It was a project car for Chris, and he did a fair bit of work on it, swapping factory headers with performance ones, adding stiffer springs, and changing the subframe connectors to make it more rigid. After having completed the upgrades on the car, he took it to the track for his first ever taste of racing a vehicle. After five years playing with the Mustang, out of fear of ruining his prized ride, Chris decided to buy a race ready Camaro. The Camaro, being from the Player's Challenge series, was a majestic piece of machinery. It was his first real race car and did him quite well for four years. Lawson had kids by this point, so decided it was time to sell the car and move on from racing. During his hiatus from lapping tracks, Chris and his wife owned a Mazda Miata. In his words, if he 'wasn't going to be on track, [he] at least wanted to drive something fun on the street.'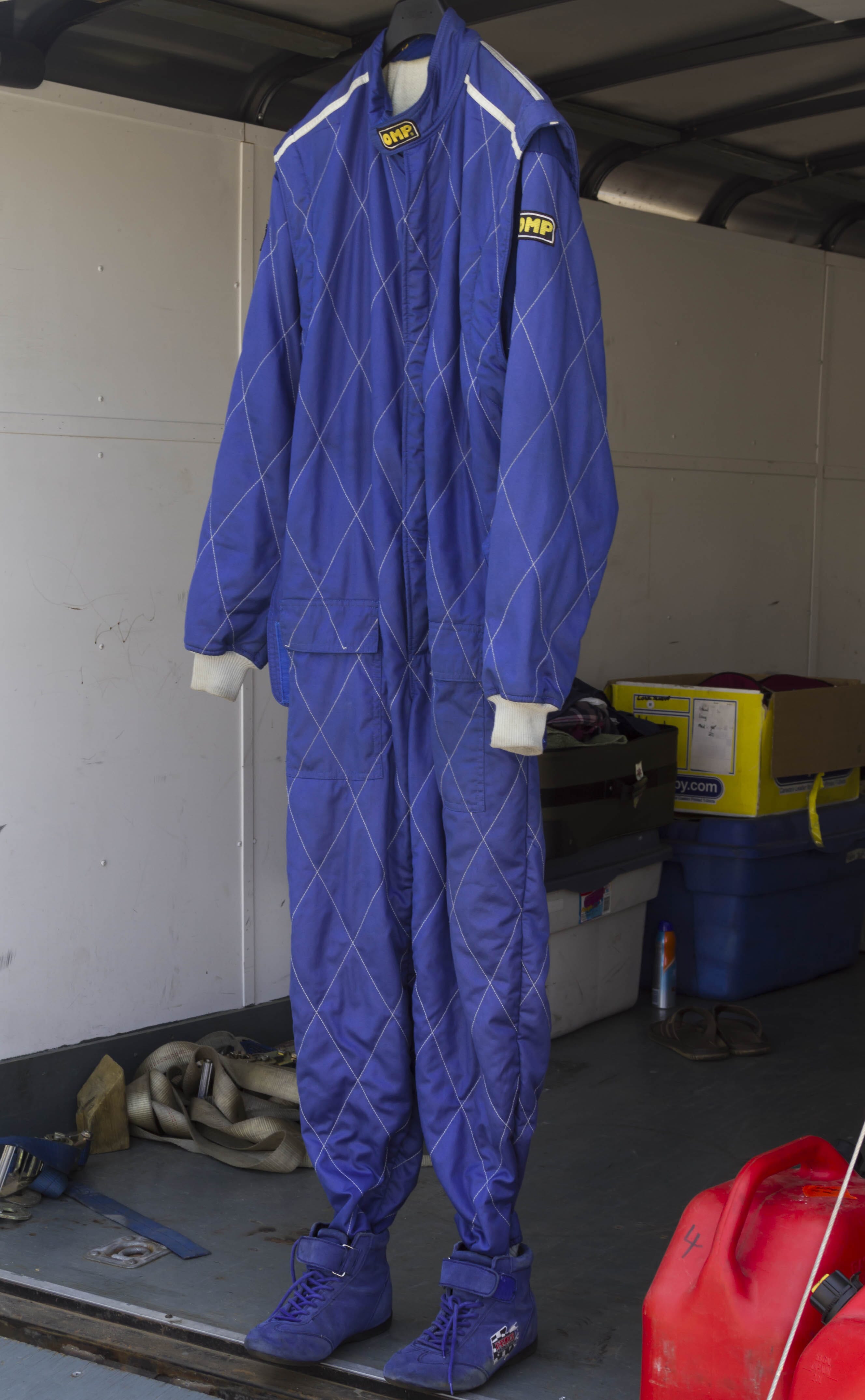 Alas, after eight years away from the sport he had loved for a lifetime, he was ready to return, this time with a race-ready '98 Camaro However, after one race he sold it to a young French guy named Pascal Giguère, deciding to go in a different direction due to the high cost of running a race car built from a street legal car versus a purposely built race car. Luckily, Chris was able to sell the Camaro at a profit, and upgrade to his most powerful car to date - a 496-horsepower, race ready but also street car turned race car, custom built 1992 Chevrolet Corvette, which he also sold after trying it out a few times due to, again exorbitant costs. After buying and selling street built race cars, Chris thought it time to switch racing classes and opted to go with a professional series, fully custom built Ford F-150 race truck. Full fibreglass shell, custom built frame and cage, single-seater with all the bells and whistles you'd expect in a top quality race vehicle - this truck is a wicked ride! I got to see this beauty in action recently at the track, and it is truly impressive. It is powered by the bulletproof Chevy 350 small block and has all kinds of custom work done, including a 4-speed dog box granny, for those fast shifts.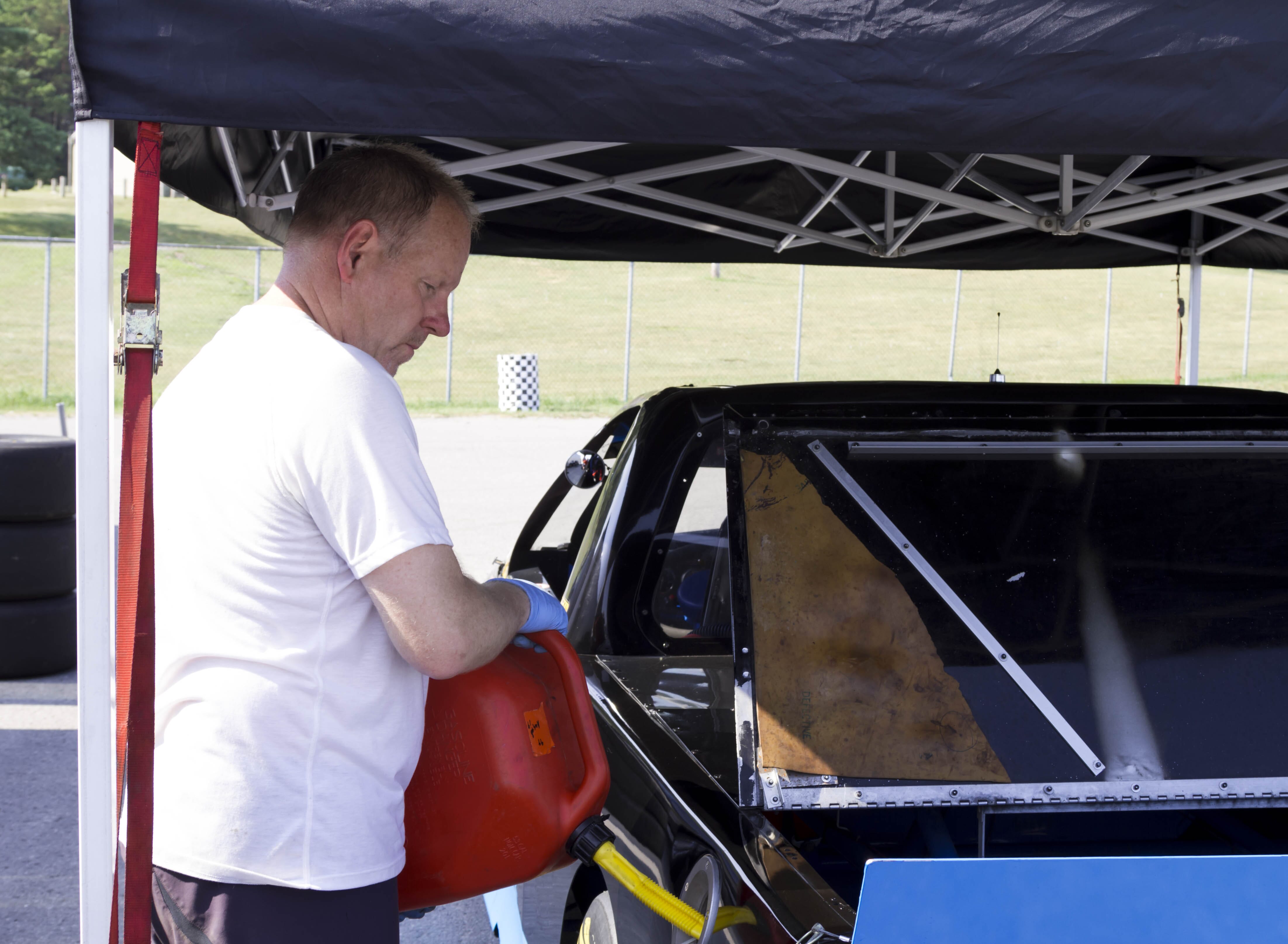 In 2015, after four years of lapping and time attack days, Chris was able to break into the GT2 class racing. Running on a tight budget, with sponsorship coming from Ideal Brake Parts and small other sponsors, Chris has been able to be a contender in the series with multiple podium finishes, though he has yet to capture the elusive checkered flag.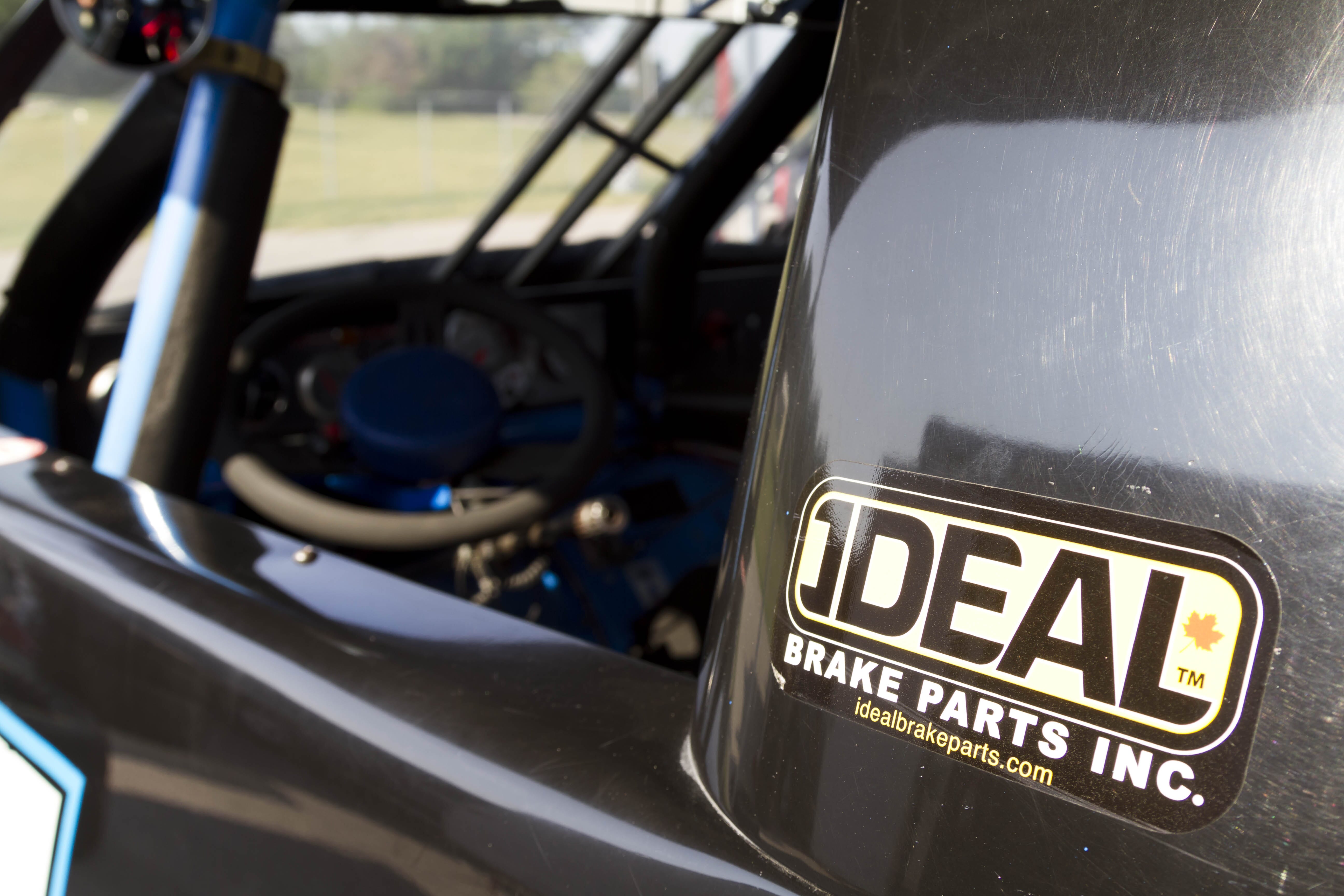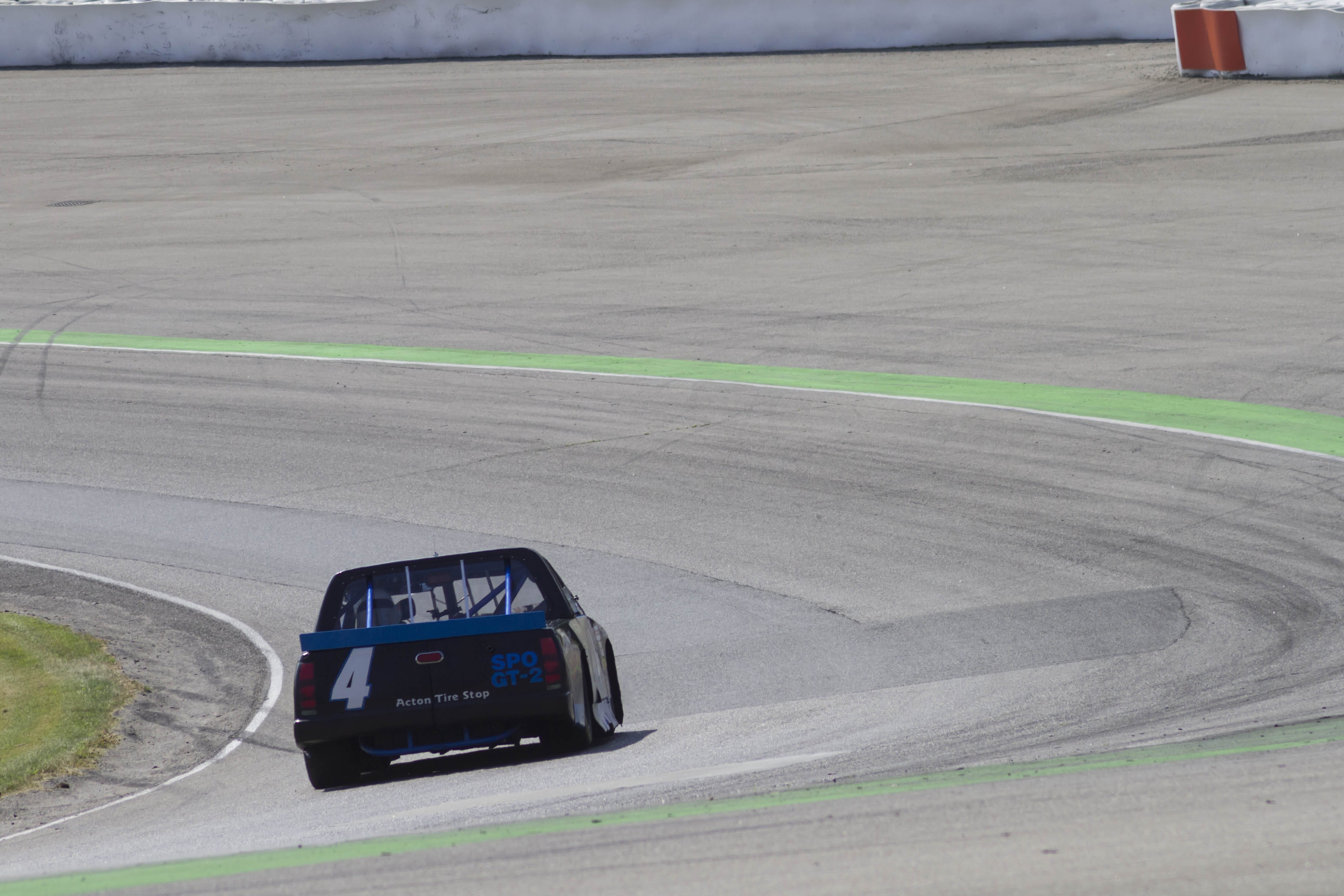 Running the Ford F-150 for the past four years has been a very fun time for Chris, and he has learned a lot more about racing and what it takes to maintain a racing vehicle. As a one-man crew, he is an absolute legend and makes himself available to other racers as they need. Lawson is very generous with his time and kindness - he even went so far as to make us lunch the day I came to take photos. With a regional race coming up this weekend (July 26-28), he plans to run his fastest possible laps on the super fast Canadian Tire Motorsport Park, otherwise known as Mosport, one of the fastest road courses in the world. With a steeped history of legends winning races here, Chris hopes to be the next one if he can hold off the fierce competition. The checkered flag is a coveted piece of black and white fabric on a stick that many have crashed in the pursuit of. The cars in this sport are primarily built using used car parts, either found through friends or used parts dealers.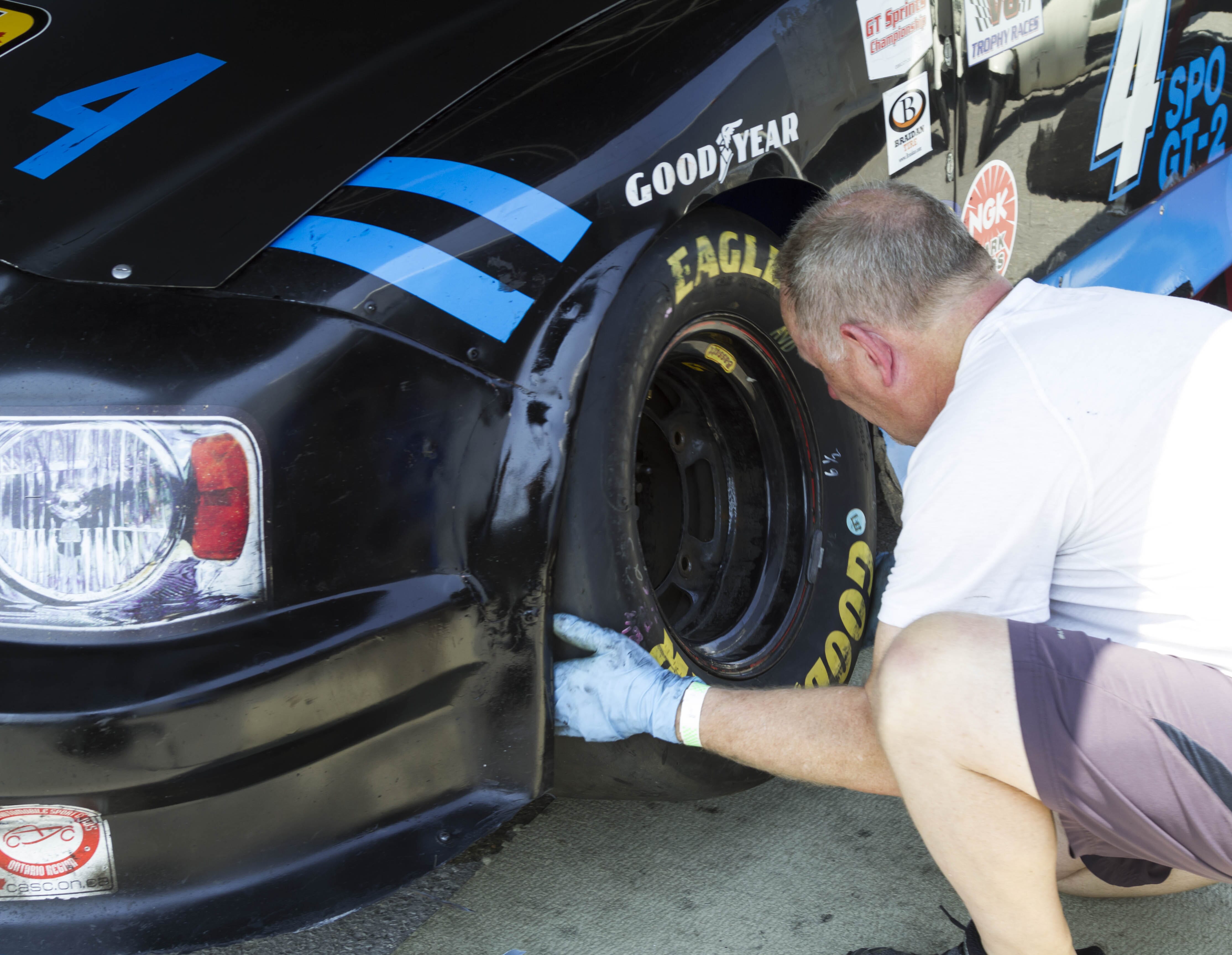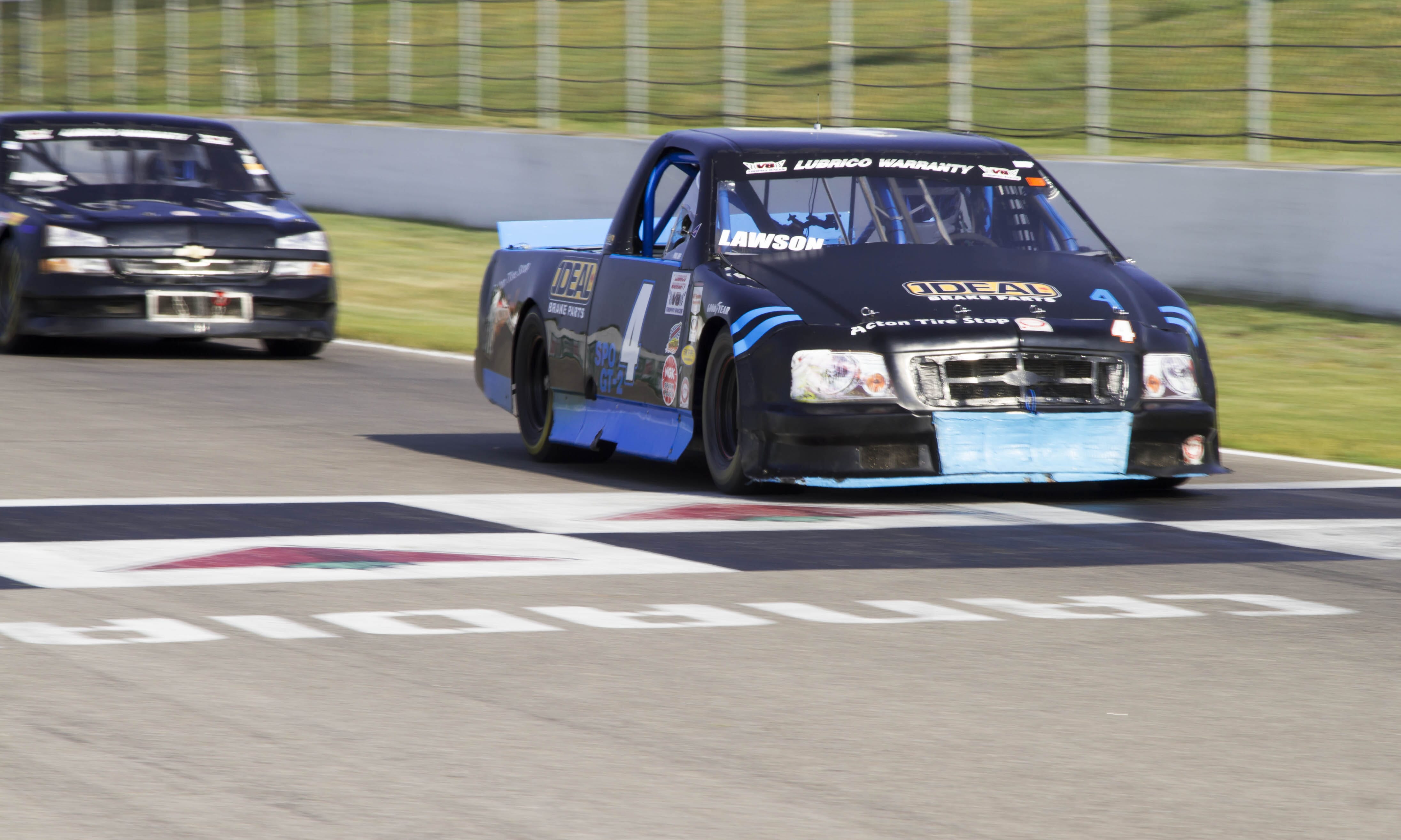 The adrenaline rush brought on by the sport is indescribable - but as Chris told me, "it's a brain game, as you're flying in to the corner your brain is telling you that you've got to slow down or you're going to crash, but to be the best, you have to fight that and accelerate as soon and as often as possible."