Sound is an important aspect of driving a car. It's the sound of the engine, tires on pavement, and wind rushing by that makes you feel like you're in control.
If your vintage automobile doesn't have good sound insulation, then it can be hard to enjoy the experience. Fortunately there are products that can reduce road noise and vibration coming into the vehicle from underneath, or from outside sources.
Car sound deadening pads will eliminate rattles, squeaks, and vibrations that could harm your vehicle or ruin your driving experience. The best automotive sound deadening insulation for classic cars are those that not only keep the noise out, but also protect the interiors and exteriors of your vehicle.
These days, automotive manufacturers use different types of materials in their vehicles than they did decades ago (i.e. plastics, vinyls, etc.). This means that today's cars can be more noisy than ever before because these materials don't insulate as well as rubber or foam.
If you're looking for a product to help reduce cabin noise while driving, and protect your classic automobile from wear-and-tear at the same time, then you have to find the right material for your vintage vehicle. These are two of the best automotive insulation and sound deadening products for a couple of popular classic cars.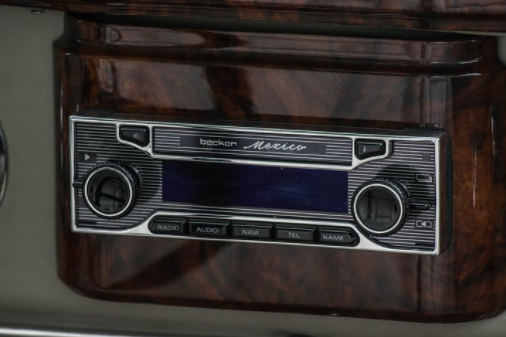 AcoustiHood Hood Insulation Pad Cover for 1967 Buick Skylark A-Body
AcoustiHood is perhaps the best sound deadening for your car because every one of their insulation products is designed using an original equipment manufacturer (OEM) car hood. This means that you're not getting their best estimate – you're getting a vehicle sound deadening material that was specifically developed for your vintage car.
The 1967 Buick Skylark is an American classic. It was the first in the Skylark line to include federally mandated safety features, such as shoulder seat belt mounting points for front, door-side passengers, and energy-absorbing steering columns.
The AcoustiHood Cover Kit for the 1967 Skylark A-Body is manufactured right here in the United States. It's composed of genuine AcoustiShield material and high-grade, impact-resistant thermoplastic.
It not only reduces sound pollution, but protects the hood from excess heat emanating from the engine. It's the perfect choice for any classic car lover who wants to protect the beautiful paint job of their Skylark.
AcoustiHood Hood Insulation and Heat Shield for 1966 AMC Rebel
The hoods on older vehicles often rattle from air-borne noise, like the pressure waves that are formed around cars and trucks when they pass by. AcoustiHOOD can reduce this transfer of sound energy by an average of three to five decibels, depending on the size, shape, and structure of the hood. This translates to a decrease of approximately 25% in road sounds that can affect passenger comfort within the car.
This AcoustiHood Under Hood Cover for a 1966 AMC Rebel includes both a heat resistant barrier and a sound insulation component. This means it can protect painted surfaces and, at the same time, the sound deadening insulation for your car reduces vibrations that are produced by air passing through the hood.
It's manufactured specifically for the 1966 AMC Rebel, guaranteeing a snug fit and maximum heat dissipation and sound absorption. Also included are the illustrated installation instructions and the hardware kit, which makes it the perfect DIY sound deadening material for your car.
Finding the Best Automotive Sound Deadening for Classic Cars
Regardless of the make, model, and year of your classic car, it can be exhausting and frustrating searching for the best automotive sound deadening material for your classic vehicle. At Collectors Auto Supply, we know vintage cars, and we have a passion for assisting restorers of every experience level.
When it comes to your baby, you want to be confident that you're working with experts who know what they're doing. To learn more about the perfect vehicle sound deadeners for your classic car, reach out to our team today.