Posted by Jil McIntosh on Oct 6th 2020
Eldorado was a mythical city of gold, and the name was a perfect fit for Cadillac. It would grace some of the company's finest models, spark a bitter lawsuit from buyers, and ultimately last half a century.
The original Eldorado was built for 1952, Cadillac's fiftieth year, and was both a show car and prototype. The production model arrived the following year.
It was a ragtop only, based on the Series 62 convertible but with a wraparound windshield, stylish dip behind the doors, and a hard tonneau cover. Like all Cadillacs that year, it was powered by a 331-cubic-inch V8 making 210 horsepower, and with a Hydra-Matic automatic transmission.
The Eldorado was limited to just 532 copies and cost $7,750, pricier than any other Cadillac including its limousines. The styling was considered distinctive enough that the name was nowhere on the exterior.
It became a regular production model for 1954, at a more modest but still hefty $5,738, and its curved windshield was adopted across the lineup. A two-door hardtop was added alongside the convertible for 1955. Rear-end styling differed from other models, which would often be an Eldorado trademark.
The Eldorado was restyled for 1957. At the top was the Brougham, a limited-production, hand-built version with pillarless rear-hinged back doors, stainless-steel roof, air suspension, power seats with memory, automatic trunk opener, cruise control, electric locks and much more. With a tag of $13,074, it was the most expensive car in the country.
It carried over into 1958, and then for 1959 and 1960, the Brougham was not only redesigned, but built in Italy by Pininfarina, after the chassis were shipped over from Detroit. These would be the last specialized versions for a while, and for 1961, the Eldorado was back to convertible-only.
All that changed for 1967. Oldsmobile had released the front-wheel-drive Toronado the year before, and now the Eldorado exclusively powered its front tires too. It came only as a two-door hardtop coupe. It shared its body shell with the Toronado and its 429-cubic-inch V-8 with other Cadillacs, but modified for front-drive configuration. It also featured concealed headlamps, variable power steering, automatic level control, and optional front disc brakes.
It remained a front-driver for 1971 but was redesigned similarly to Cadillac's other models. A handsome convertible was also added, which would later spark that lawsuit.
Convertible sales overall had been slowing down for a while, and Washington was considering rollover crash standards that convertibles couldn't meet (but which never came in). One by one, automakers retired their soft-tops. For 1976, Cadillac announced the Eldorado would be the "last American convertible."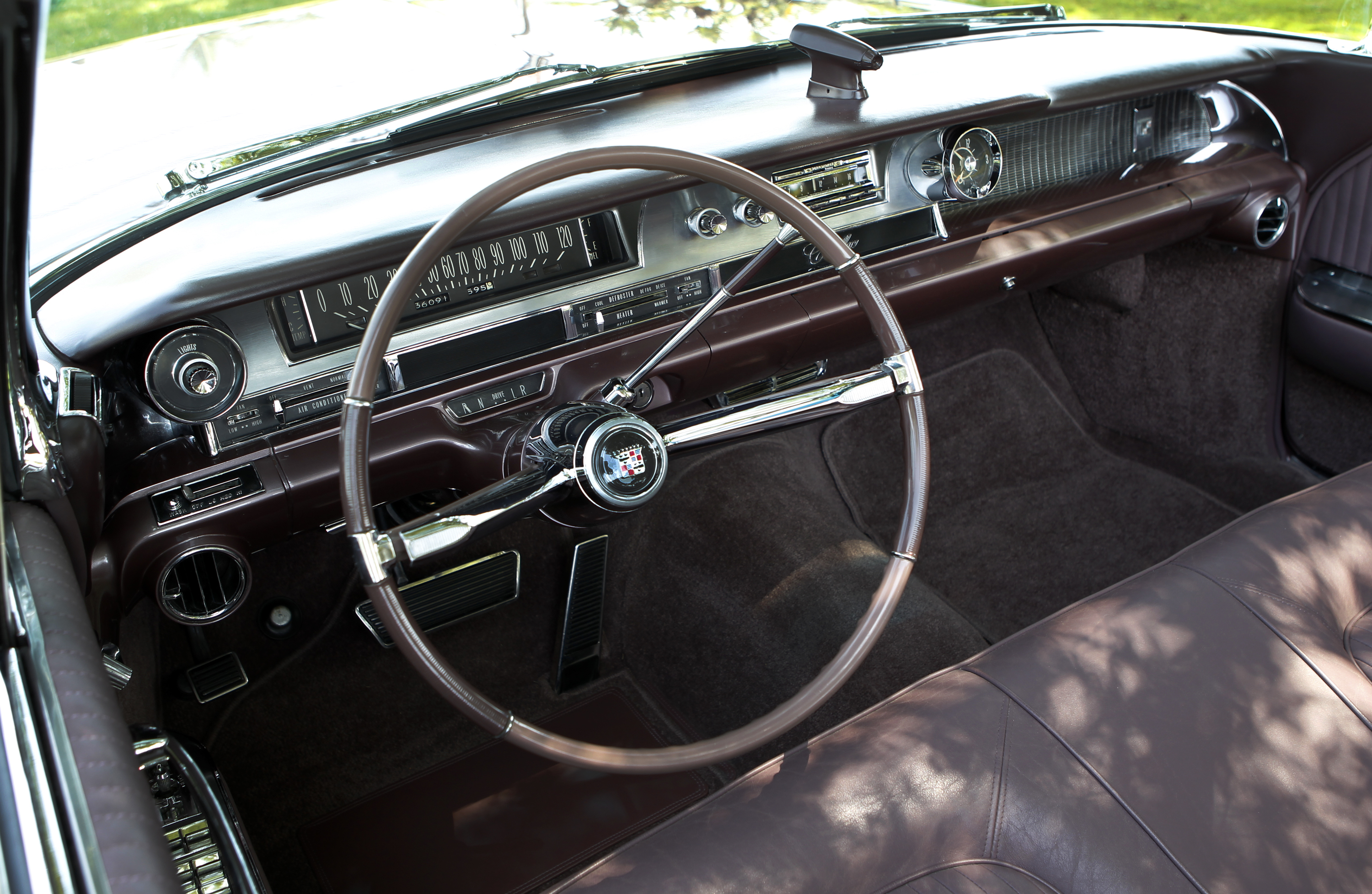 The company made 14,000 of them. To mark the U.S. Bicentennial that year, the last 200 were all painted white with red and blue pinstriping. Many went to speculators, some of whom bought several cars and paid whatever dealers asked above the $11,049 price, figuring they'd eventually cash in big with collectors.
But six years later, Chrysler brought out its LeBaron convertible, and other manufacturers followed. Buick offered a drop-top Riviera, and for 1984, there was an Eldorado Biarritz convertible. Many who bought the "last American convertible" were furious. Several of them launched a class-action lawsuit, claiming GM touted the car's exclusivity even as it intended to restart ragtop production all along. GM argued that it planned no such thing, and the judge agreed. Today, accounting for inflation, these "last convertibles" are generally worth less than when they were new.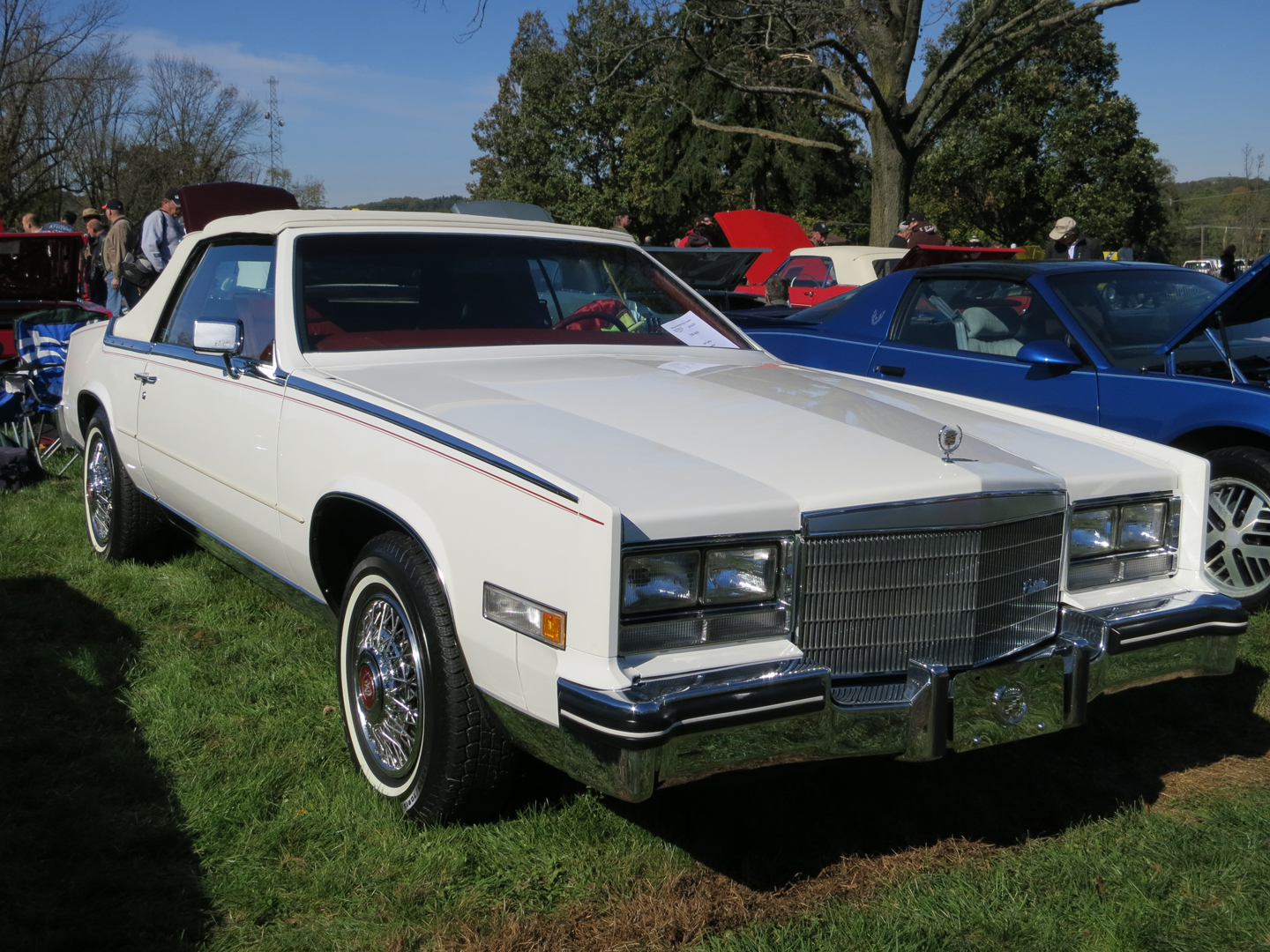 The Eldorado was downsized for 1986 and came only as a coupe. The new 1987 Allante would now be Cadillac's drop-top. The Eldorado was still V-8 powered but smaller than the DeVille and Fleetwood, and at $24,251 was the priciest Cadillac that year.
An all-new Eldorado arrived for 1992 and would be the tenth and final generation. Its sales gradually slipped, and for the fiftieth anniversary of the Eldorado show car, Cadillac announced the 2002 Eldorado would be the last. The car that helped define Cadillac for half a century was now just part of its history.
Here are some other interesting tidbits about the Cadillac Eldorado…
- The Eldorado was one of three all-new specialty GM convertibles in 1953, along with the Oldsmobile Fiesta and Buick Skylark. The Eldorado and Skylark stayed in production in 1954. The Fiesta did not, and with only 458 made to the Eldorado's 532 and Buick's 1,690 copies, is the rarest of the three.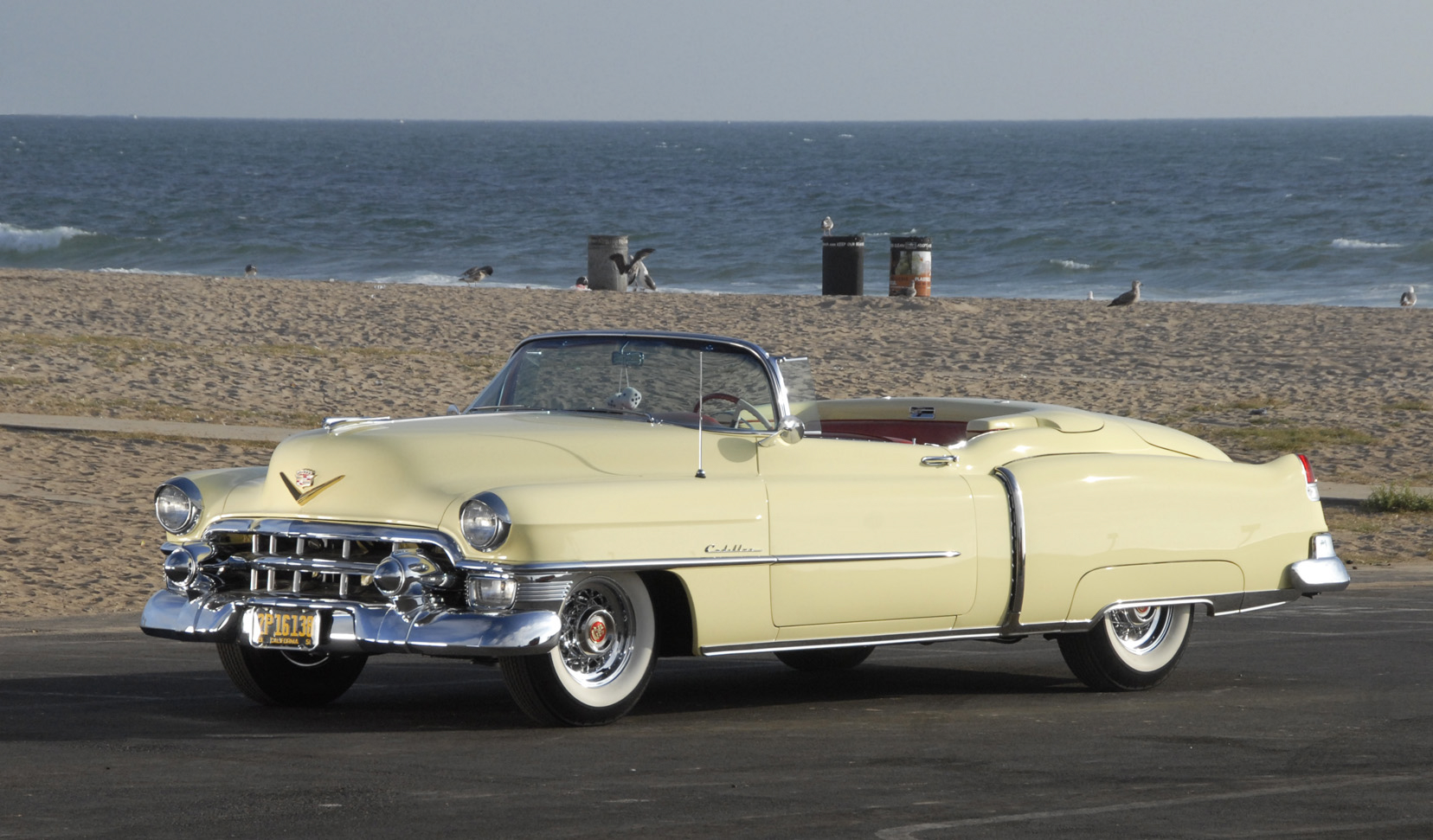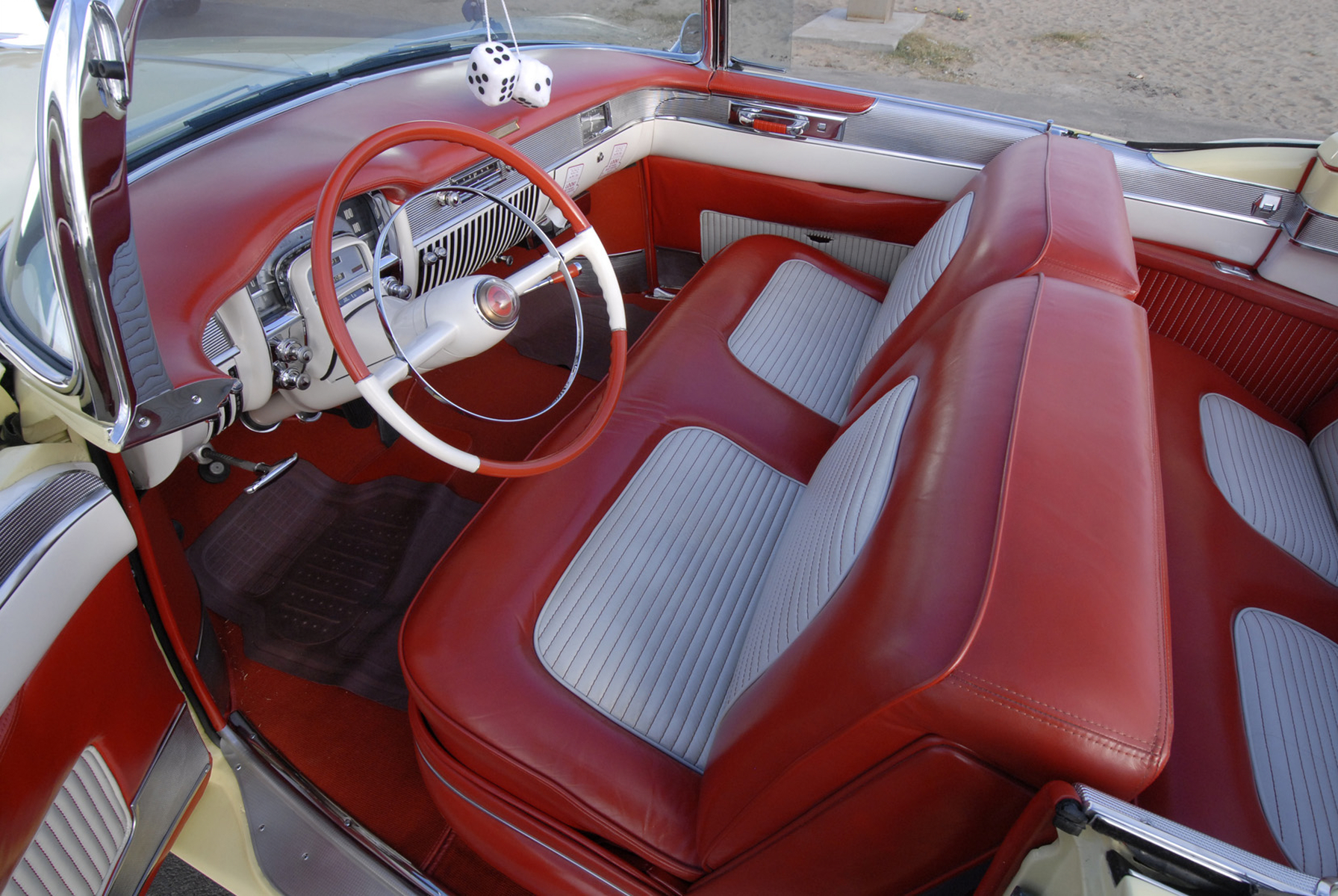 - The all-new, front-wheel-drive 1967 Eldorado was built on a new assembly line specifically for it at Cadillac's Detroit factory. It was $6,277, and buyers snapped up 17,930 of them.
- In 1978, Oldsmobile's ultimately-troublesome V-8 diesel was an option on the Cadillac Seville. From 1979 to 1984 it was also offered on the Eldorado.
- There were 7,105 copies of the final-year Eldorado made, and of those, 1,596 were dubbed the Eldorado Collector Series. These final cars were built in three batches of 532 each, in a nod to the first Eldorado's production, with two batches in white and the third in red.
The Eldorado is popular with collectors because many models sported unique styling and luxury features. The earliest ones are the most coveted, but those from the late 1960s through the 1980s are becoming very popular. Parts for most are still very easy to find.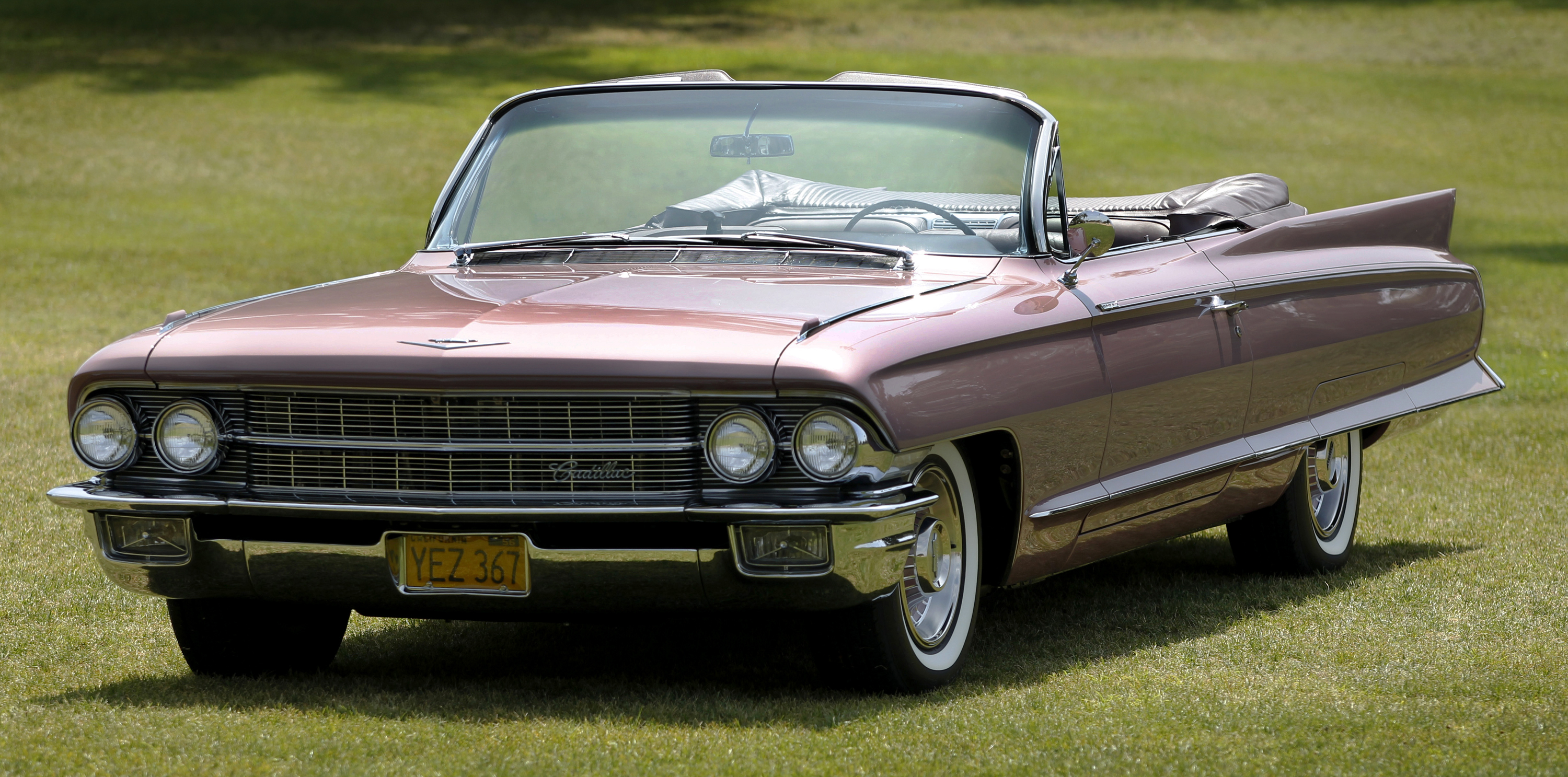 As the experts in automobile restoration supplies, including vintage car parts for your project car, we can help you find the auto parts you need. Start your restoration off right and get the classic Cadillac Eldorado parts you need to make your dream car a reality. Contact Collectors Auto Supply online or call us at 1-800-414-4462.