Posted by Jil McIntosh on Aug 27th 2020
GMC Trucks
GMC and Chevrolet are siblings today, but it wasn't always so. GMC is actually the older of the two.
General Motors was founded by William Durant, who bought existing automakers to bring under his GM umbrella. He purchased two truck companies, Rapid and Reliance, and set up the General Motors Truck Company in 1911 to sell their products.
The "T" disappeared when it was shortened to GMC. That logo appeared on a truck in 1912, and the Rapid and Reliance names were dropped. Some of the early GMC trucks were even battery-powered.
Durant snapped up so many companies that he overextended GM, and the board of directors tossed him out. He teamed with race driver Louis Chevrolet to create a new car in 1911, which he used to leverage his way back into GM. But Chevrolet didn't build its first truck until 1918, well after GMC was spinning them out. Unlike Chevy, GMC never built a passenger car. Instead, as time went on, it was often the more upscale of the two truck brands.
As was common at the time, GMC only sold the chassis, and the buyer took it to an outside company for the body. Everything was heavy-duty up until 1928, when GMC offered a half-ton, including a pickup, panel truck, and sedan delivery. It was back to big trucks for 1933, but a half-ton returned for 1936. Light-duty stayed from them on. GMC and Chevrolet would now share their basic styling, including a version of the passenger wagon known as the Suburban Carryall, but not their engines.
GMC shut down consumer production to build military supplies during the Second World War and returned for 1946 with its prewar trucks carried over. For 1947, it initially offered those same trucks, but halfway through the year brought out an all-new truck with handsome new styling, new front suspension, and improved ventilation. These would stick around, with minor styling tweaks, until an all-new truck debuted for 1955.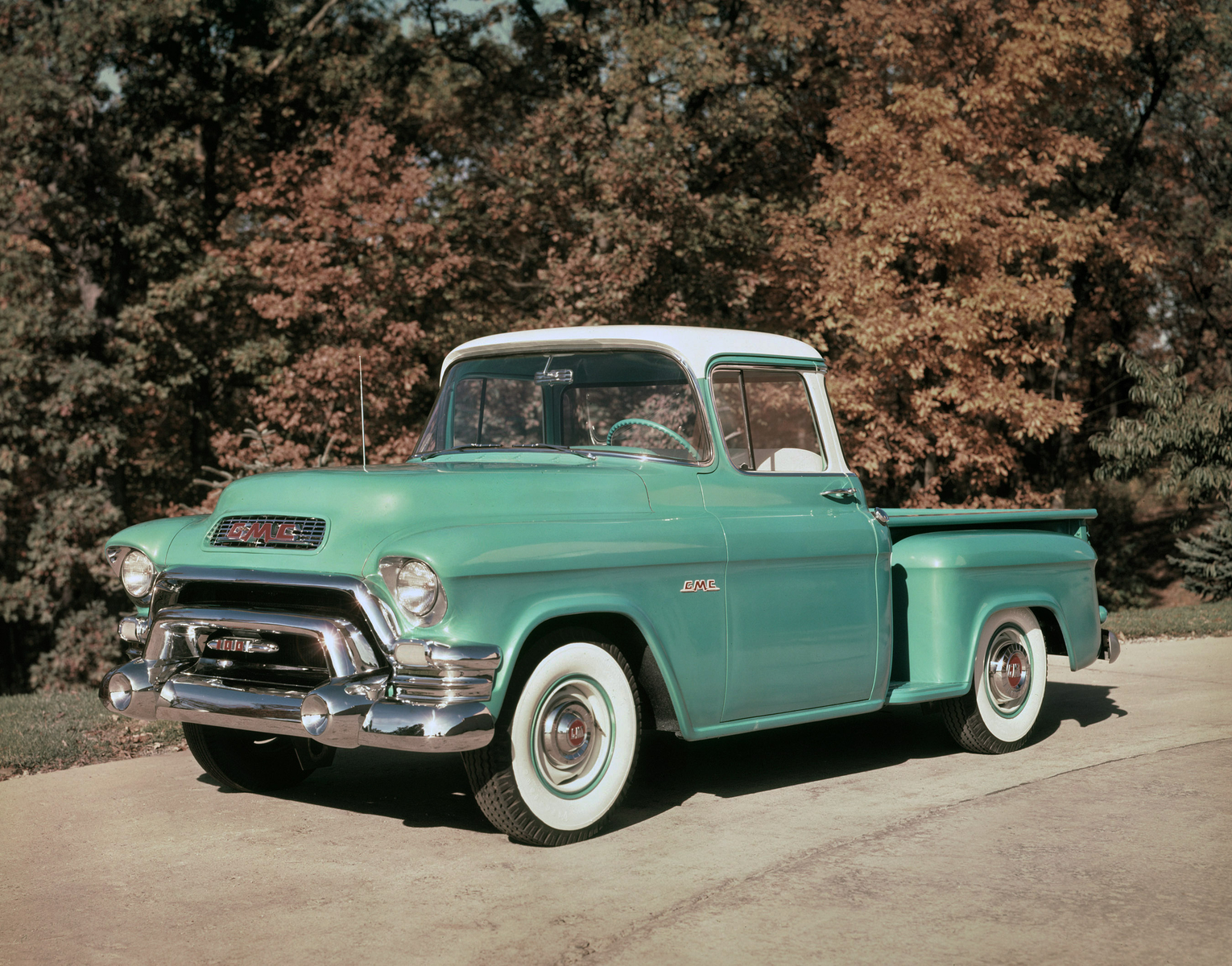 It was worth the wait. The stylish new trucks had integrated front fenders, two-bar grille, hooded headlamps, and wraparound windshield. Chevy had spiffed up its pickup to create the Cameo, with smooth box sides (actually fiberglass skins over a Stepside box), chrome trim, and fancier interior. GMC did the same, and while initial plans were to call it the Town and Country, ultimately it went out as the Suburban Pickup. But its available Pontiac-sourced V8 was bigger than Chevy's, and it cost more. And while 5,220 copies of the Cameo came off the line, the Suburban was more of a showroom showpiece, and only some 300 were built the first year. From 1955 through 1957, about 1,000 Suburban Pickups were made.
GMC continued to share Chevrolet's styling, with unique trim differences. But it didn't get a version of the El Camino that Chevy made in 1959 and 1960, nor the air-cooled Corvair van and truck.
Chevrolet brought back the El Camino for 1964, now based on its smaller Chevelle. GMC waited until 1971 to offer it as the Sprint. In 1978, the El Camino was redesigned into a smaller, lighter model, which also became the GMC Caballero.
And in 1969, Chevrolet took a half-ton truck chassis, built a sport-utility body on it, and called it the Blazer. A year later, GMC turned it into the Jimmy. Like the Blazer, it came in two- or four-wheel drive and had a removable roof.
GMC didn't copy Chevy's Isuzu-built Luv mini-truck. But when the compact Chevy S-10 arrived for 1982, GMC picked it up as the S-15. In 1983, this smaller truck was modeled into the Chevy S-10 Blazer, and S-15 Jimmy Sport.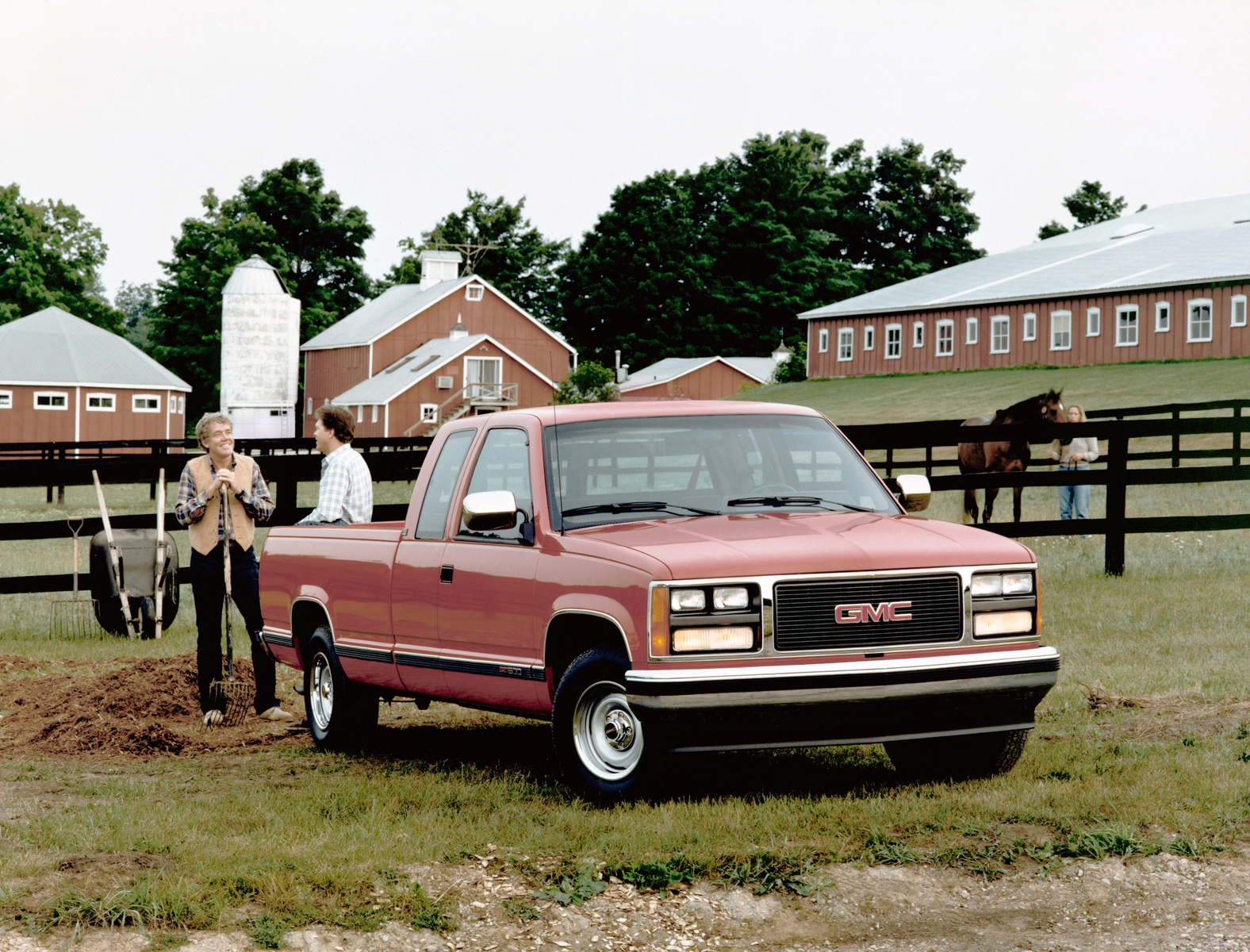 The bigger Jimmy was still around, now called the Jimmy Full-Size. In 1992 it was restyled and named the Yukon, but both companies still used the Suburban name. For 1999, GMC introduced the luxury Yukon Denali, and for 2000, the GMC Suburban became the Yukon XL. It was a long and fascinating road from Rapid and Reliance.
Here are some other interesting tidbits about GMC's trucks…
- GMC's first half-ton was a Pontiac delivery van, built on a beefed-up car chassis. Pontiac got out of the truck business when this vehicle's grille and badge were changed to GMC.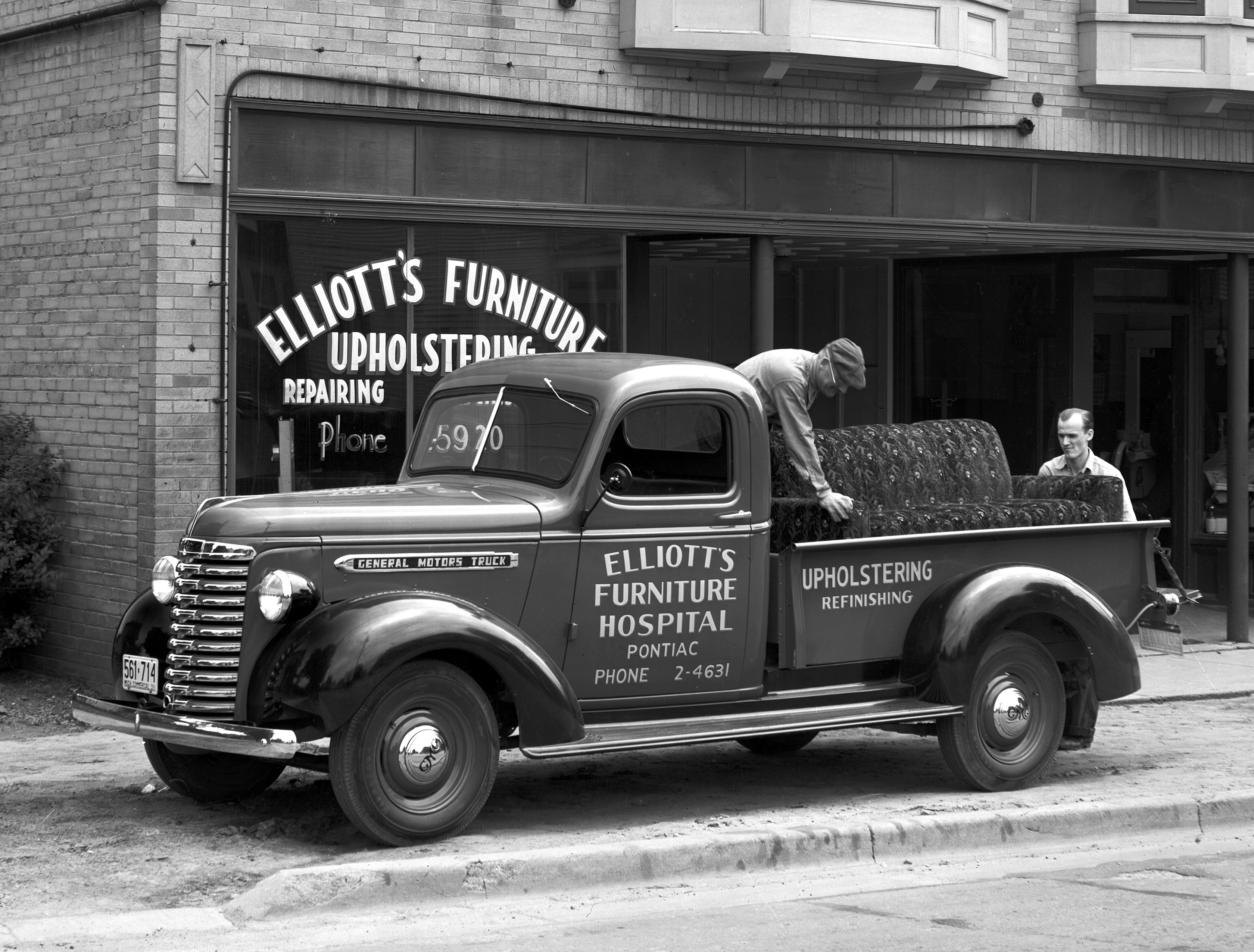 - In its earliest days, GMC used Pontiac and Buick engines, and then its versions of other powerplants. It wasn't until 1971 that every GMC engine was also used by Chevrolet.
- From 1978 to 1981, GMC half-tons could be ordered with Oldsmobile's ill-fated 350-cubic-inch V8 diesel.
- Some might wonder why GM still has both GMC and Chevrolet. In the U.S., GMC sells only a small fraction of Chevy's numbers (although most are higher-end Denali models). But in Canada, sales are almost 50/50, and some years, GMC outsells Chevy.
Just as with new trucks today, collectors can be fiercely loyal to GMC or Chevrolet. GMC sales were often lower, and so survivors can be rarer today – good luck finding one of those 1955 Suburban Pickups! But if you do find something like a Sprint or Caballero, expect more spectator interest than the El Camino alongside. Because they shared so much, and there's so much available for Chevrolet, it's easy to get pick up parts for a GMC, although some trim parts may be harder to find.
Are you having trouble finding classic GMC truck parts? If you are restoring an old GMC truck, finding classic GMC truck parts is easy. Collectors Auto Supply has thousands of GMC truck restoration parts and automotive restoration supplies. Check out our home page to begin your search.