Sidebar
Part 3: Easiest Muscle Car to Restore 1967-1975 Dodge Dart
Our last article of the series is a car that is not only easy to restore but also the cheapest of our trio. Not only is this car easy to find, but it is often overlooked as a muscle car and considered more of a hand-me-down from Grandma. Oftentimes, those who are on the hunt to restore a piece of muscle-car history will see this car in passing and never give it a second glance. On the hunt for the typical Mustang, or GTO, many will bypass this potential rocket, leaving it to rot in a field somewhere. However, its compact body, big engine options, and go-fast characteristics make it our underdog classic car to restore. Enter, the Dodge Dart: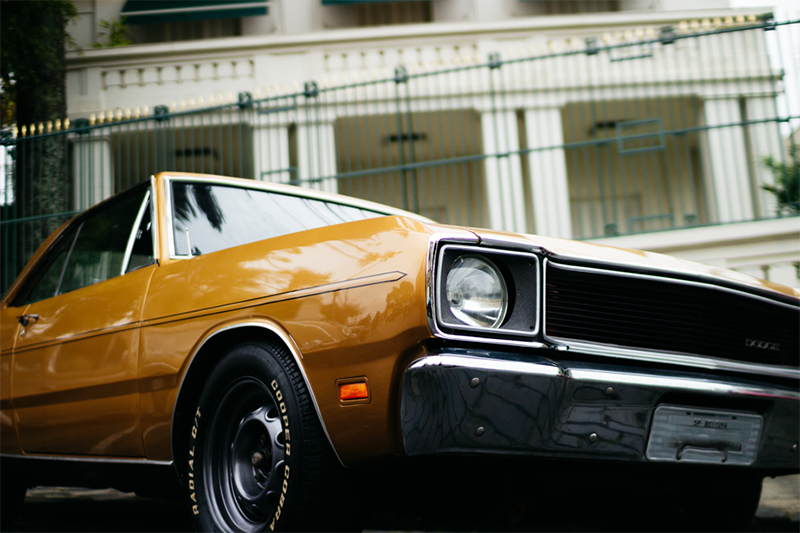 The Dodge Dart was first introduced in 1960 as a low-cost Plymouth alternative. Its 118-inch wheelbase made it smaller than other models, and its engine options: a 225 cubic inch slant six, and a 318 and 361 cubic inch V8 hardly made it a muscle car; but in just a few years, things were bound to change.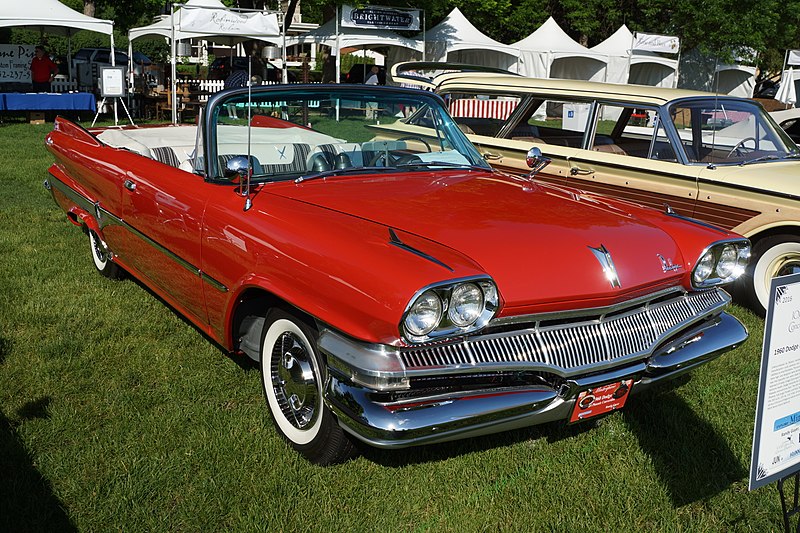 1960 Dodge Dart
By 1967, the car had received a redesign and a power upgrade. The 1967 Dodge Dart lost its fins, and received several new V8 engines.
1967 Dodge Dart
GTS models received an optional 383 cubic inch V8 that produced 300hp; for a small car that was quite a bit of power.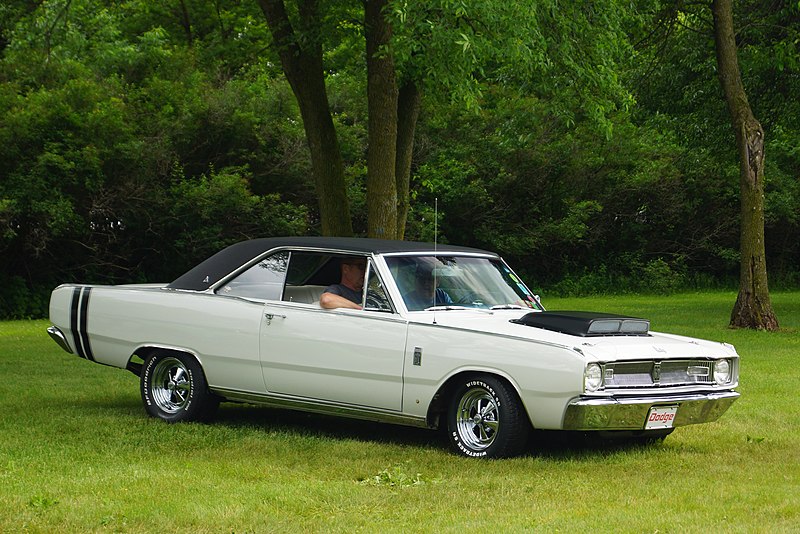 1967 Dodge Dart GTS
By 1968, Dodge began to recognize the Dart as having true muscle car potential, and even went so far as producing a Hemi-Dart: a drag-strip ready car that would propel the driver to 130mph in less than 11 seconds. This car was so light and so fast that it performed better than expected and reportedly shot to 130 in just 9 seconds. To put that into perspective, that's faster than the 2018 Porsche 911 GT2, and the Lamborghini Aventador. Though only 80 of these drag strip Hemi-Darts were ever made, it got the muscle car juices flowing for future Darts.
1968 Dodge Hemi Dart
In late 1968, Dodge made over 600 440 cubic-inch V8 powered Darts which were more sedated versions of the Hemi Dart, producing 375 horsepower and 480lb-ft of torque. However, in 1970 the performance of the Dart, paired with its low cost, began to interfere with the Challenger's sales and appeal.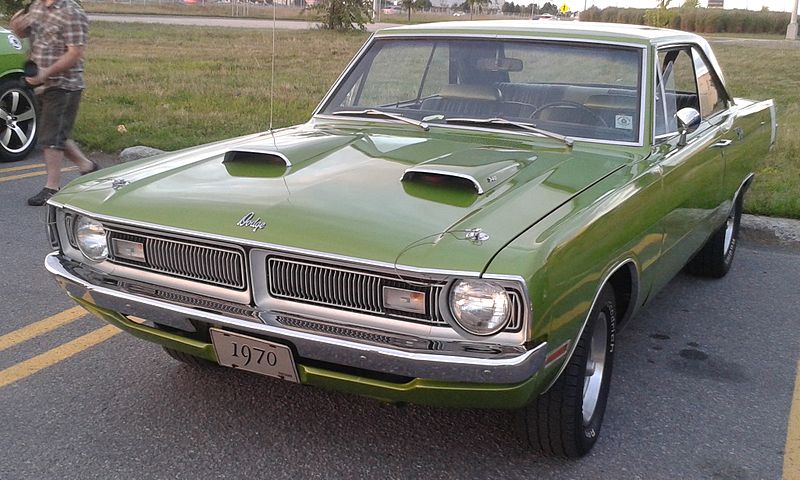 1970 Dodge Dart
Although the looks of the Dart continued to evolve, with different trims taking on names like the 'Demon' and the 'Swinger', the Dart's performance remained muffled until the last Dart was sold in 1976.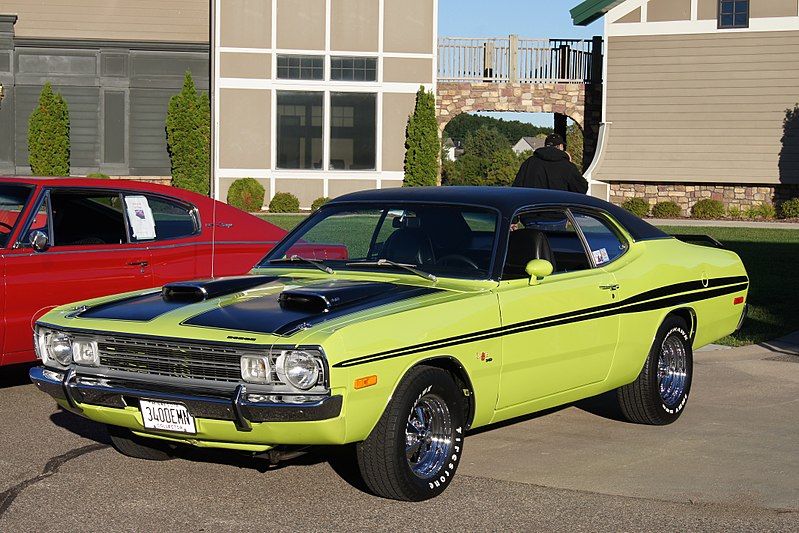 1972 Dodge Dart Demon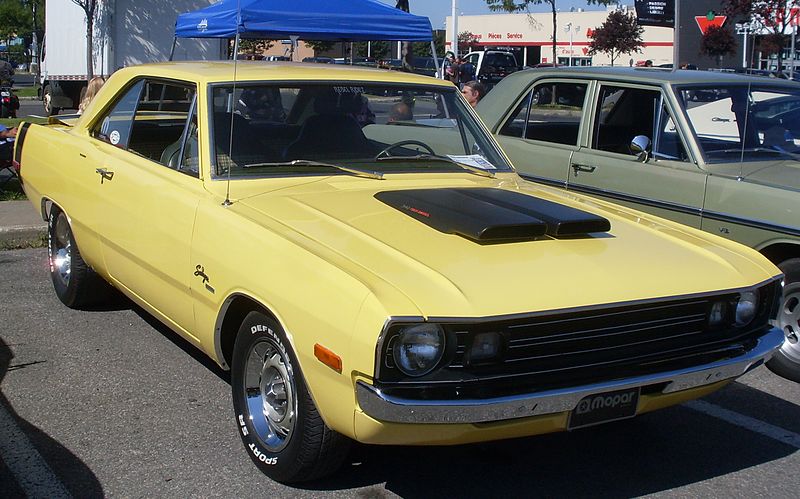 1972 Dodge Dart Swinger
So, the Dart saw a short-lived muscle car run, how did it make our list as one of the easiest muscle cars to restore? Let us explain:
Numbers
Dodge sold hundreds of thousands of Darts in their prime, many of which sit in salvage yards, fields, barns, and garages untouched this very day just waiting to be restored. The fact that this car is not a rare model like the Dodge Daytona or the Superbird, and did not become a superstar like its Challenger and Charger brothers, mean that this car is actually attainable for little to nothing.
Versatility
Did you notice how when we explained the history of the Dart, we mentioned a bunch of different engines for the very same car? Yes, the Dart is small but it could be fitted with a very large engine. In fact, when the Dart was raced in the Super Sport Series, it was identical to a GTX model, the only difference was that it was fitted with a 440 engine. Have you ever hit the gas in a 3000lb car that pulled with 480lb-ft of torque? A smile is guaranteed to grow on your face.
The Dart can be fitted with virtually any of Dodge's motors, which means there will be no hassle in finding the perfect model with the right engine spec. Pick a Dart that catches your eye and build it your way!
The fact that this classic Dart is such an attainable, yet a performance-capable car makes it our underdog for our Easiest Cars to Restore trio. Dodge Dart restoration parts can easily be found, and are often interchangeable with other models. With a quick search, a Dart can be purchased for just a few thousand dollars, and the rest is left to your imagination.
Your Dart can be restored to its factory specs, upgraded to be the muscle car it begs to be recognized as, or turned into the dragstrip star it longs to be. The choice is yours.