Posted by Dale Edward Johnson on Feb 16th 2022
Long before the days of sport utility vehicles, long before the days of vans, the best way to haul lots of stuff and lots of people was with a station wagon.
While there are a few new station wagons on the market today, they certainly are not easy to find. While the new-car buying public has largely shifted to SUVs, classic car buffs still appreciate station wagons.
The earliest motorists sometimes rigged up ways to carry extra things in their vehicles, but the first factory-made station wagon is considered to be the 1923 Star. In the early days, station wagons were best known for hauling wealthy passengers and their luggage from train stations to posh country resorts.
Manufacturers offered a wider range of station wagons during the rest of the 1920s, the 1930s and early '40s, although sales remained very limited. They often had elegant wooden bodies, but they were expensive less resistant to weather than all-steel car bodies.
After the Second World War demand for stations wagons increased dramatically. Market share jumped from 0.7 percent in 1940 to 2.6 per cent in 1948.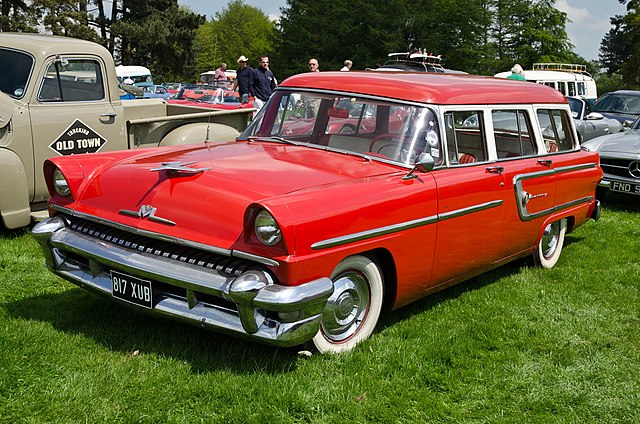 It was really in the 1950s when stations wagons soared in popularity. In the early 1950s, wooden bodies gave way to more practical all-steel bodies, often with imitation wood trim. With the growth of suburbia during the post-war boom, the two-car family became commonplace – and it made sense for many to have station wagons. By 1955, station wagons captured 9.0 per cent of total sales.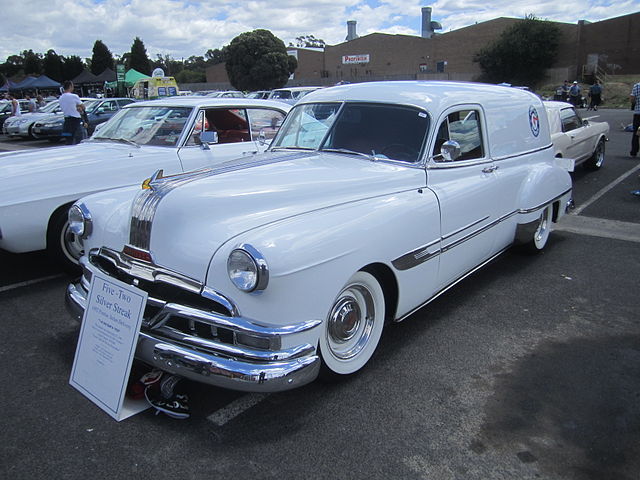 Station wagons also proved popular for small businesses, and a variation was the sedan delivery, essentially a bare-bones station wagon with no side rear windows. These were popular with the neighborhood pharmacy, flower store, dry cleaning shop – any small business that needed a vehicle.
At the same time, automakers began offering a wider range of station wagon models beyond the top-selling makes, like Chevrolet, Ford and Plymouth.
There were smaller wagons, like the Willys Jeep, Nash Rambler and Studebaker Conestoga.
There were sportier wagons, like the famous Chevrolet Nomads (and related Pontiac Safaris) of 1955-57. Essentially a top-line, two-door hardtop with a station wagon back grafted on, the Nomad provided a unique combination of style and utility.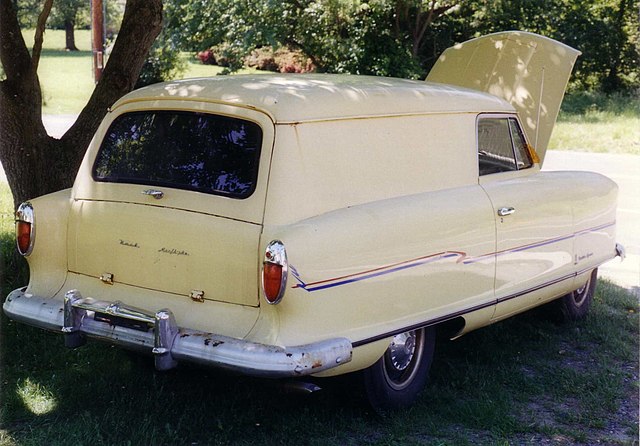 There were also more luxurious models based on four-door hardtops – with some great names – like the Buick Cabellero, Oldsmobile Fiesta, Chrysler Town and Country, Mercury Commuter and Colony Park.
Only a very few models – luxurious and/or sporty – were not offered as stations wagons, like Cadillac, Thunderbird and Mustang. However, that didn't stop some people from creating their own versions.
During the 1970s, the popularity of station wagons began to fade, largely because of the energy crisis. Station wagons were often the heaviest and largest models in the lineup, and not very good on gas. Then in the 1980s came the minivans, which provided more space in a smaller package, and better fuel economy. The minivans also slowed the sales of stations wagons. Sales continued to decline in the 1990s when SUVs became popular. There are now just a few true stations wagons still on the market in North America, including models by Audi, Mercedes-Benz, Subaru, Volkswagen and Volvo.
For classic car buffs, a "long-roof" can attract plenty of attention due to their rarity, while also offering a practical way to be in the old car hobby. The biggest challenge might be finding the best station wagon: a woodie from the 1930s or '40s; a Chevy Nomad from the 1950s, a high-performance wagon from the '60s, or a huge wagon from the 1970s.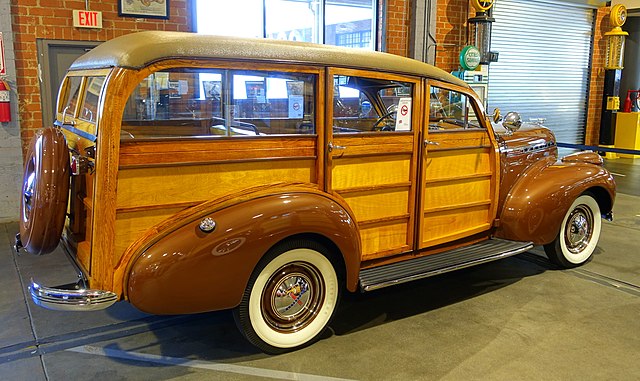 Finding automotive restoration supplies is easy at Collectors Auto Supply, which has a full range of vintage auto parts. No matter what kind of collector car parts you are looking for, contact Collectors Autos Supply for all of your vintage car restoration parts.