Posted by Collectors Auto Supply on Oct 20th 2021
When we say "classic car restoration," what comes to mind? The clean exterior of a sleek '63 Buick Riviera?
You may even consider the interior a bit; the console, the upholstery, the glove compartment. But, what about the headliner?
Many classic cars have been restored with a new paint job or engine overhaul, but still have an old headliner. If you've ever gotten into a friend's car and the headliner was ripped, sagging, or stained, you likely noticed it immediately. Often overlooked, the headliner is one of those things that car owners think little about when they do their job, but become unmistakable when they're failing.
Just like any soft fabric, headliners will eventually wear down after years of use. Risk of tears and unsightly stains increases with passengers going in and out of them every day. Your headliner should blend in and fade to the background. However, if it's beginning to catch your eye, it may be time to replace it.
This can help your vehicle to look brand new again and, better still, headliner replacements are typically one of the most affordable options for restoration. Nonetheless, as with anything, you want to be confident you understand what's required, and what your options are, before starting any restoration project.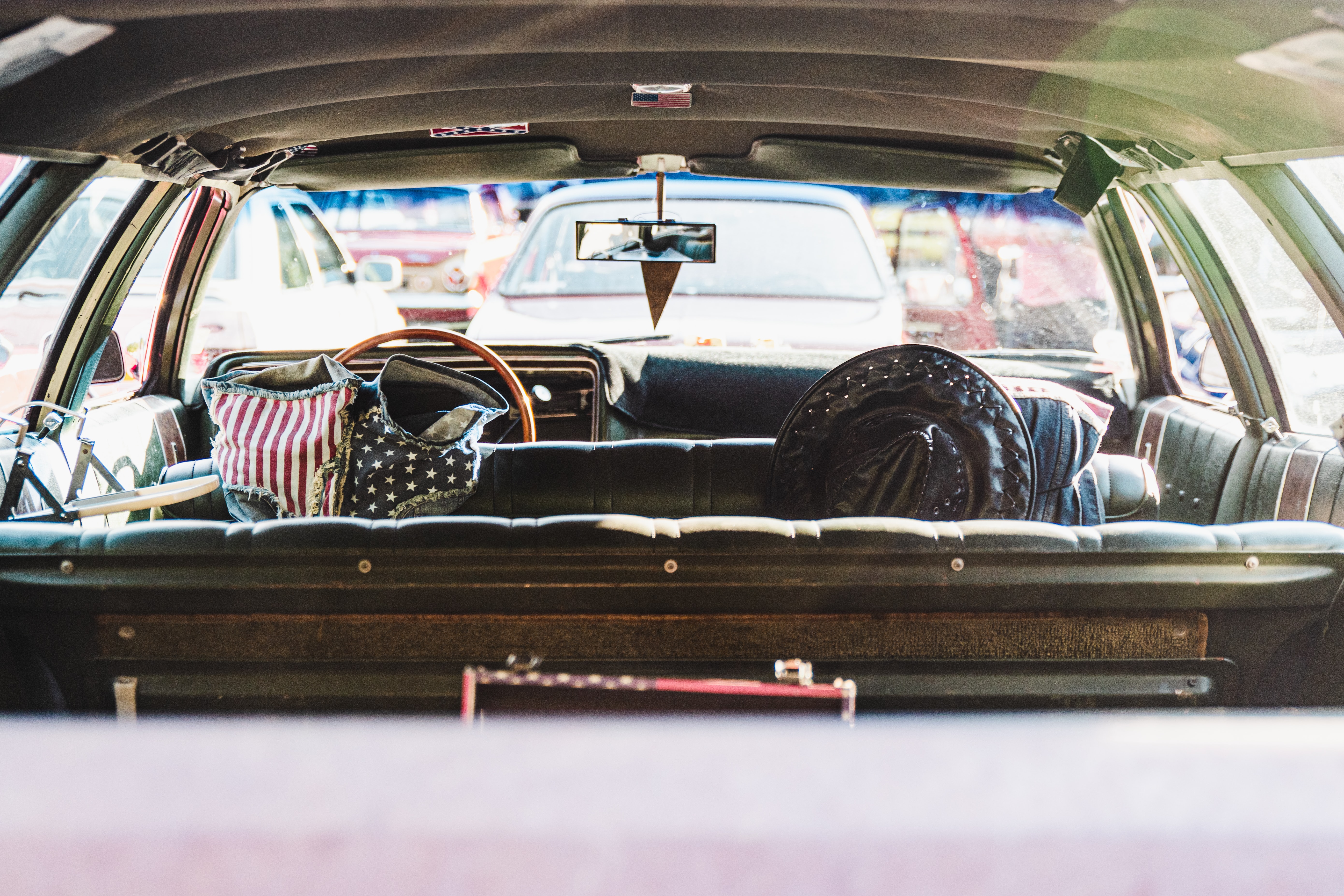 What is a Car Headliner?
A car headliner is the lining that covers the ceiling of a vehicle's interior. The original purpose of a headliner was to provide insulation and reduce noise inside the car, but many people update and maintain them for aesthetic reasons. After all, what's the point of investing time, sweat, and money into a classic car, just to ride around with a sagging headliner?
What is a Car Headliner Made Of?
A car headliner is often made of fabric or vinyl – the same material as the seats and door panels. However, they can also be made from other materials, such as cloth or leather.
What Causes a Sagging Headliner?
Sagging headliners are most commonly caused by prolonged exposure to the sun. As your car sits in the sun, and the heat bears down on the roof, the adhesive that binds the fabric melts, which causes it to become detached from the headliner board under your roof.
Can I Replace My Car's Headliner?
Yes! It's easy and inexpensive to replace your car headliner. Whether you're restoring a classic car or maintaining a vintage vehicle you own, headliner repair is one of the simplest and most affordable options for keeping your car in top shape.
Who Replaces a Car Headliner?
Your car headliner can be replaced at an auto upholstery shop, or by a vintage car restorer, should you need specialty assistance. Better still, due to the simplicity of the job, you always have the option to purchase headliner restoration parts and complete the project yourself.
Where to Buy Car Headliner Fabric for a Classic Car
You can buy car headliner fabric for your vintage vehicle at a classic and vintage auto restoration parts shop. As always, it's recommended that you work with a supplier that you trust to be reliable and knowledgeable.
In addition to decades of restoration experience, at Collectors Auto Supply, we also offer over 600 headliner parts for a diverse range of makes, models, and production years.
We'd love to show you why we're the most trusted classic auto restoration parts supplier for many experienced restorers. If you want to know more about updating and maintaining your car headliner, contact our team today.