Posted by Jil McIntosh on Oct 13th 2020
When is a truck kinda-but-not-really a truck? When it's a car made into one. While they weren't the first or the only car-truck hybrids, the best-known is Ford's Ranchero and Chevrolet's El Camino.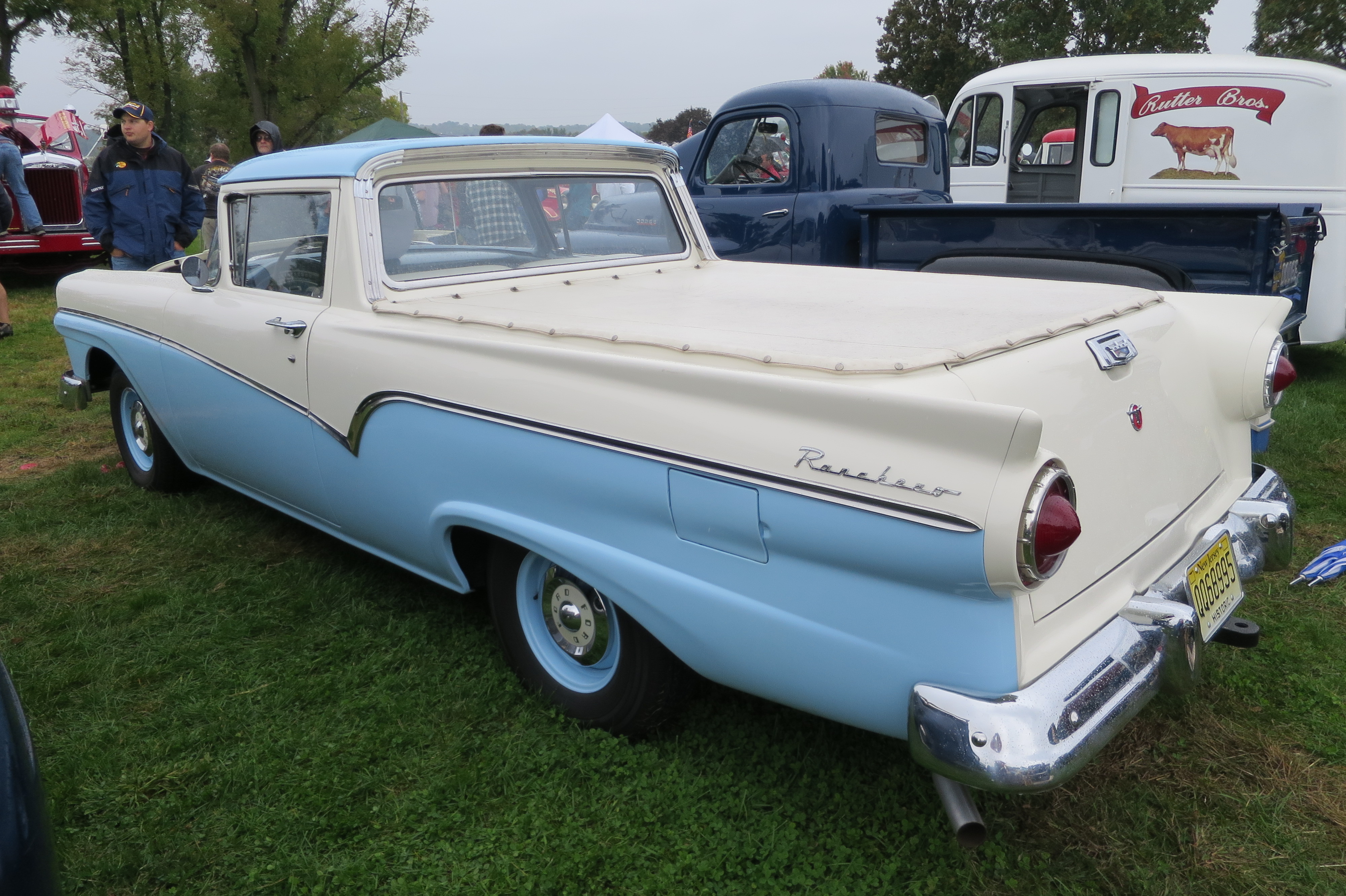 Automakers offered pickups with full-length closed bodies, called panel deliveries. When station wagons arrived, commercial versions were made without rear seats or windows, lighter-duty than panel deliveries, and known as sedan deliveries. And if you already had that, why not turn it into a quasi-pickup?
That's exactly what Ford did for 1957. It completely updated its truck and car lines and added the new Ranchero Sedan-Pickup. Based on a Ranch Wagon, it had a unique roof and rear window, and a double-wall bed.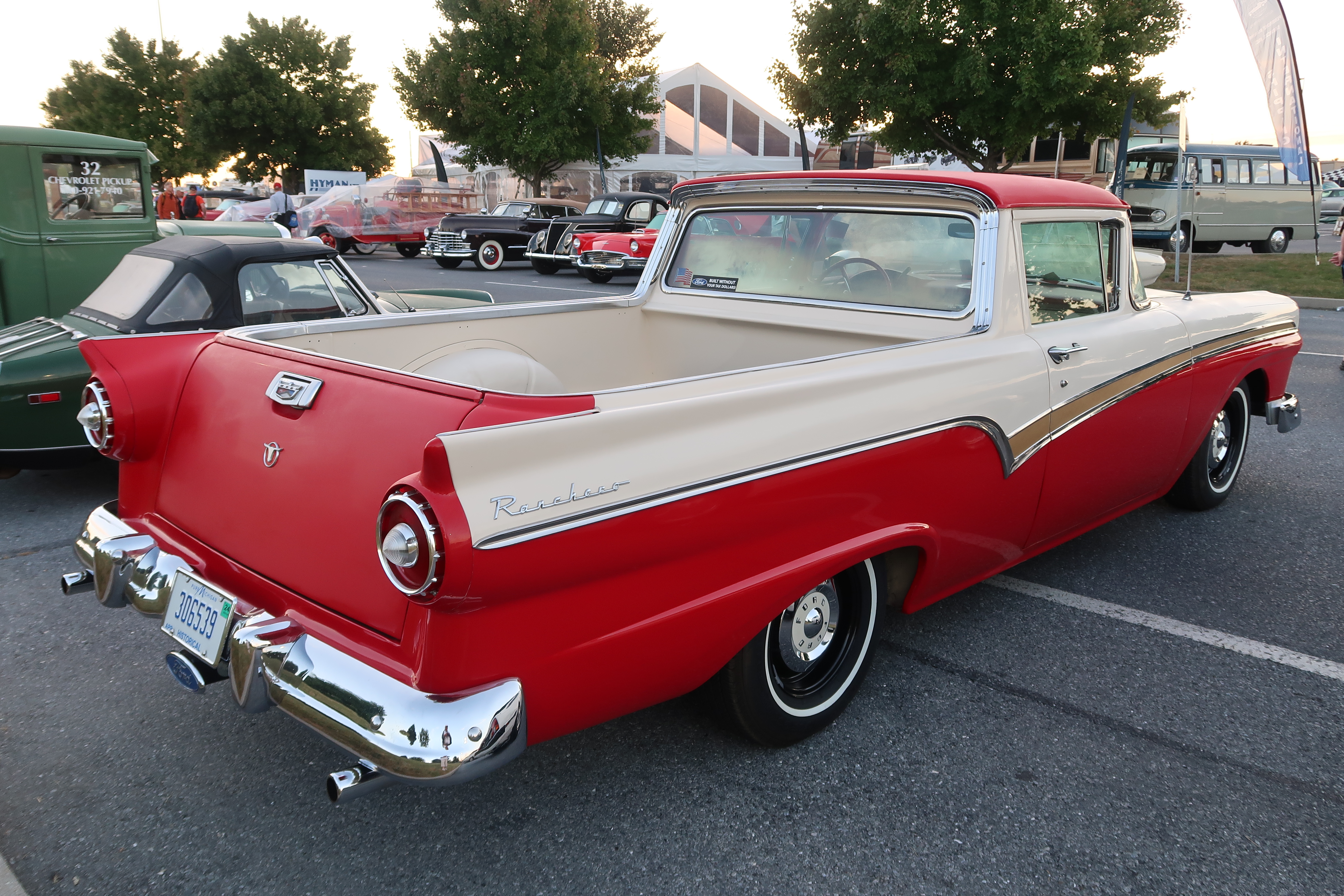 Available with a six-cylinder or V-8, the Ranchero came in base trim for $1,918, or as the fancier Custom Ranchero for $2,149. Buyers liked the extra flash and bought 15,277 Custom versions to only 6,418 base models.
All automakers updated their styling each year, and for 1958, the Ranchero got a front facelift that bore resemblance to the all-new Thunderbird. Also new were quad headlamps, a faux hood scoop, and a new instrument cluster. But the U.S. was deep into a recession and car sales dropped for everyone, and only 9,950 Rancheros were sold.
Of those, only 1,471 were the base model, and for 1959, only the Custom Ranchero was offered. The Ranch Wagon got a slightly longer wheelbase and the Ranchero did too, adding seven inches to its bed floor.
But now it wasn't alone. The redesigned 1959 Chevrolet lineup included the new El Camino, complete with huge horizontal fins and cat's-eye taillights.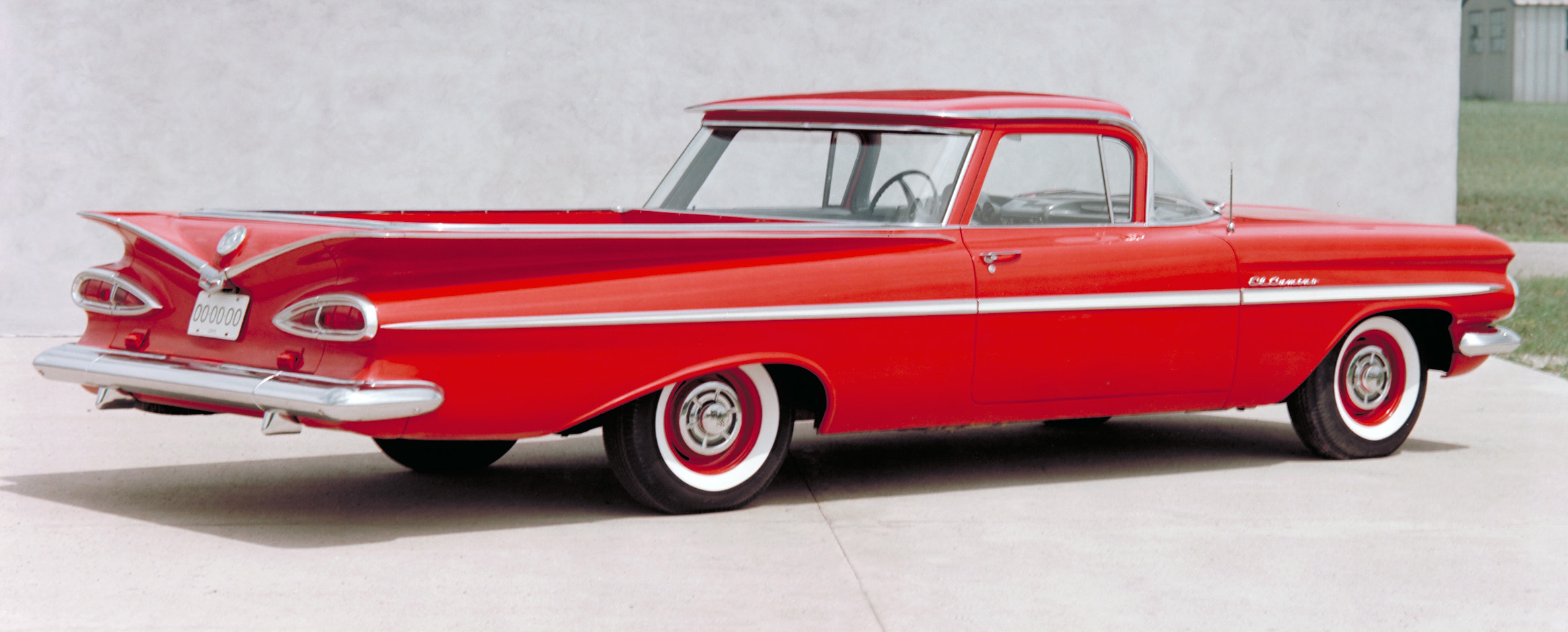 Both brands offered a six-cylinder or V-8, and at a starting price of $2,313, the El Camino was $39 more. It was worth the price difference, because Chevrolet sold 22,246 El Caminos, while Ford moved only 14,169 Rancheros.
Overall, many buyers were tiring of big, thirsty cars, and the Detroit automakers responded with new lines of "compact" models. Ford's entry was the 1960 Falcon, also used to create an all-new compact Ranchero. It didn't have as much payload before but got an impressive 30 miles per gallon.
The 1960 El Camino was still a full-size car, and at $2,366, was $484 more than the Ranchero. Now Ford outsold Chevy, with 21,027 Rancheros to 14,163 El Caminos.
Sales said it all, and there was no El Camino for 1961. Instead, Chevy built a compact van and pick up on the rear-mounted, air-cooled engine platform from the Corvair.
Ford now offered the driver-forward Econoline pickup, similar to the Corvair trucks but with a front-engine. But it continued to make the Ranchero, which was still racking up decent sales.
When the Falcon was redesigned for 1964, the Ranchero was also. And once again, it wasn't alone. Chevrolet had the all-new midsize Chevelle, and it was turned into an equally new El Camino.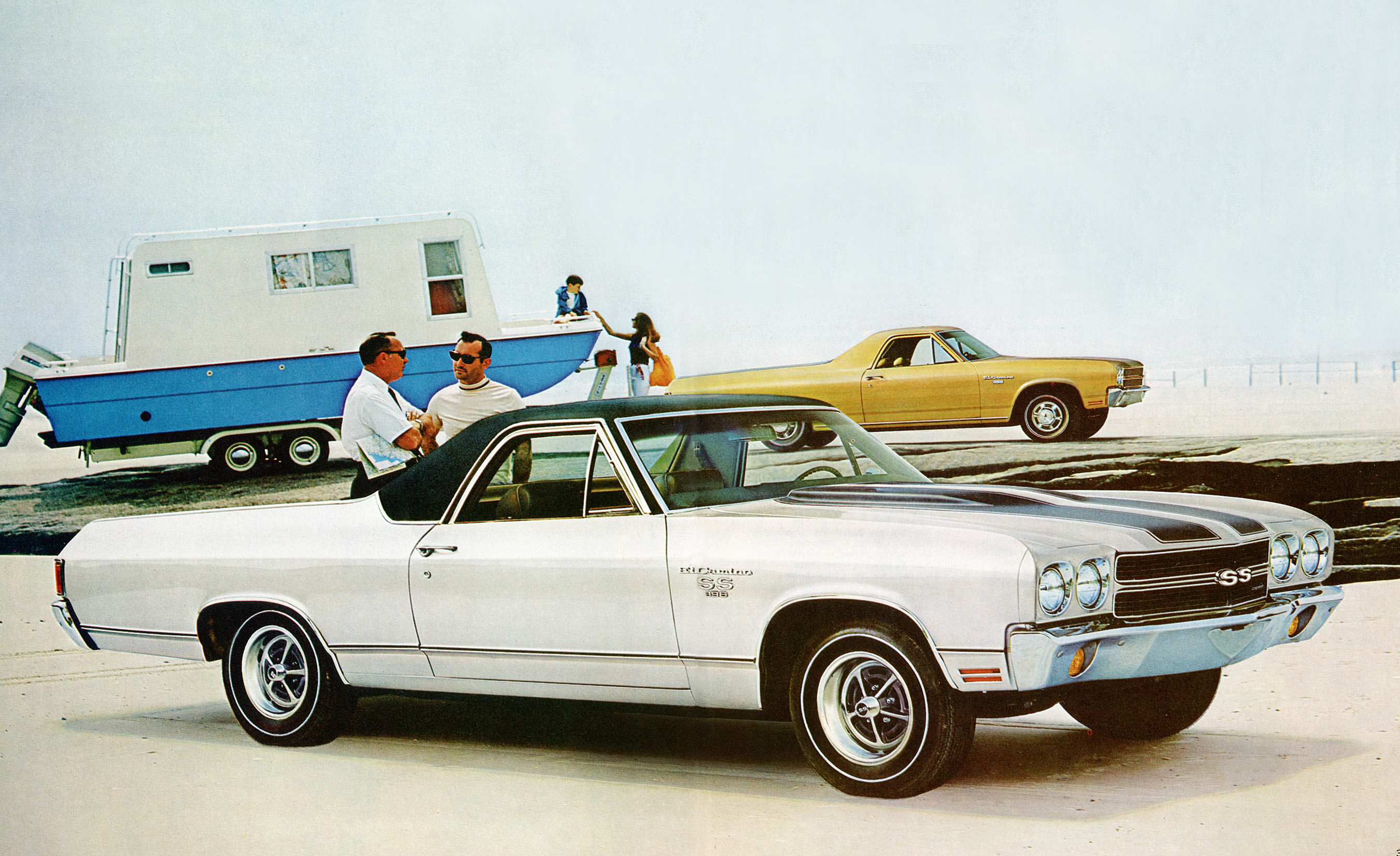 For 1966, the Ranchero transitioned to the new, larger Fairlane platform. It grew again in 1972, with body-on-frame construction based on the new Torino wagon. There was a styling redesign for 1977, but the 1979 Ranchero was the last one.
The El Camino stayed on the Chevelle platform until 1978 when it was switched to the Malibu's slightly longer wheelbase. Starting in 1983, it could even be ordered with a 5.7-liter V8 diesel. But buyers were no longer interested in vehicles that weren't quite trucks and weren't quite cars, and for 1987, the El Camino marked its final year.
Here are some other interesting tidbits about the Ranchero and El Camino…
- The Ranchero was Ford's first car-truck model in the U.S. and Canada, but it wasn't the brand's first overall. Australia had long been fond of car-truck vehicles, called "utes," and Ford built them there starting in 1934.
- Chevrolet and GMC shared most of their truck models, including the El Camino. GMC introduced its uniquely-trimmed version, the Sprint, in 1971. Both switched to the Malibu platform in 1978, and the Sprint was renamed Caballero, with an optional sport trim called the Diablo.
- For 1970, the Ranchero was offered as the luxurious Squire, called "The ultimate in personal pickups." It included simulated woodgrain sides, deluxe hubcaps with whitewall tires, deep-pile carpet, wood-tone interior trim, and a clock.
- Franklin Body & Equipment, based in New York, was an aftermarket company that made funeral cars and ambulances. While most GM-based funeral vehicles were Cadillacs, the company used the 1960 El Camino, to produce a lower-priced flower car.
Ford and GM built a lot of these car-truck hybrids over the years, and there is still a lot left for collectors. The El Camino's first two models tend to be the most coveted, while Ford fans often prefer the small Falcon-based versions. Since they shared drivelines and much of their bodies with passenger cars, they're all relatively easy to restore.
Every project vehicle needs the right supplier for restoration car parts. Whether it's vintage rack and pinion parts or the classic car trim molding needed to place the finishing touches on your car restoration project, Collectors Auto Supply is your one-stop-shop. Contact us online or call 1-800-414-4452 if you need assistance finding classic car restoration parts or automobile restoration supplies.