Sidebar
How Did You Work On Cars Before The Internet?
How did we? This is a question my daughter asked me recently on a Sunday afternoon. We were in the shop working on a vintage Bronco restoration together and as we discovered the typical rust in the body, we reached the point where I suggested we go in the office and look up what replacement panels were available.
We pulled up numerous vendor sites and instantly had at our disposal all the info we needed. At this point, she said, "Daddy, how did you work on cars before the internet?" The depth of the question struck me instantly.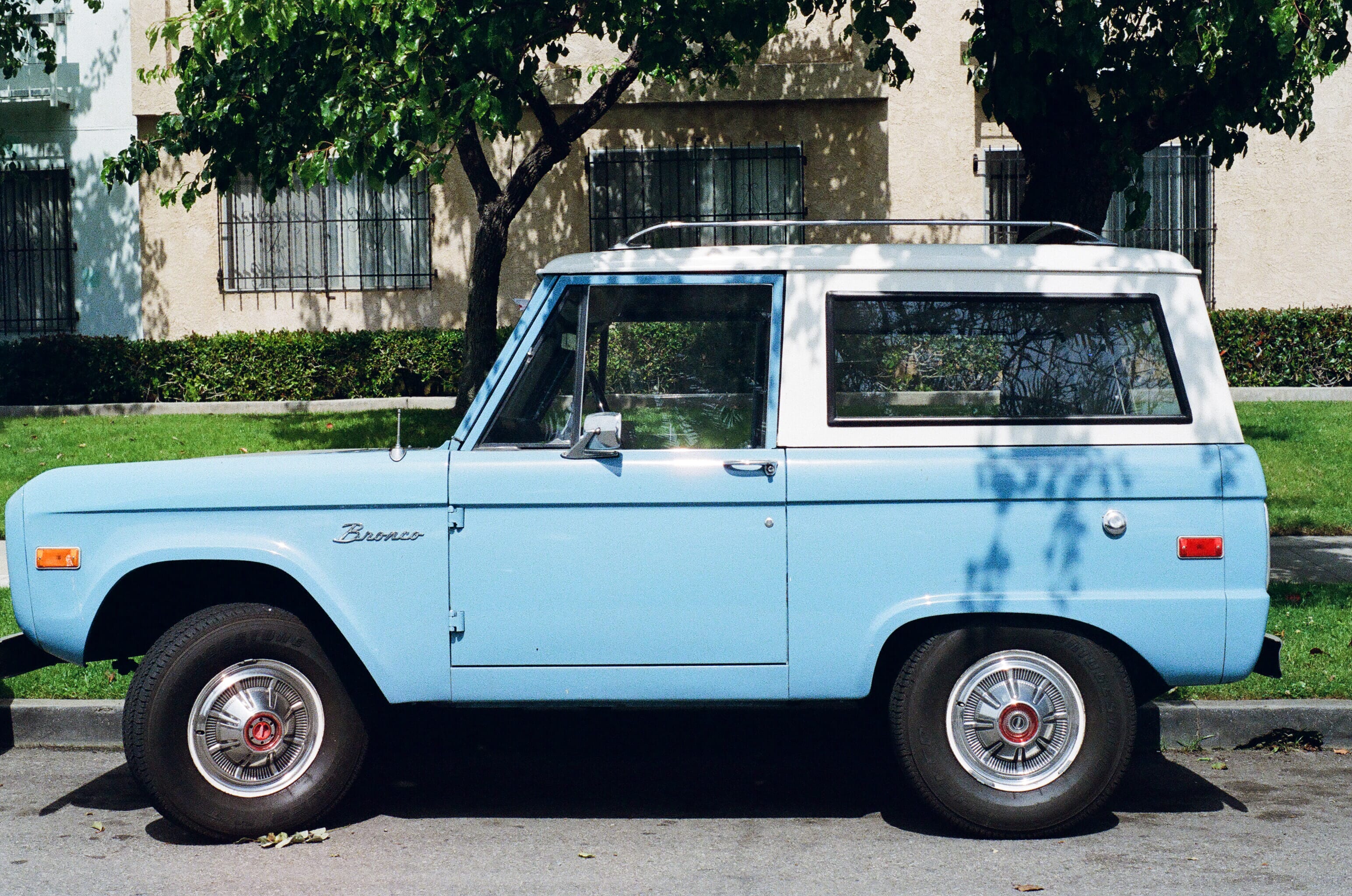 Of course, the immediate context that comes to mind is how we search for truck parts. The deeper context, however, is the realization that (at the ripe old age of 47) I'm the last of a generation that can actually answer that question, and it needs to be answered to the next generation because the process is something that endeared us to the cars we love and created relationships and memories which keep us active in the hobby.
I believe the under-30 crowd really needs this bridge to develop the passion for owning, and more importantly, the involvement in a vintage car restoration with the understanding that it's much more than just going online and mouse-clicking your way to everything you need.
So, let's go back to answering the question…. The way we first began to gather info on the cars we worked on was by reading monthly magazines. Through the 70s and early 80s the staples were Hot Rod and Car Craft, Popular Hot Rodding, etc.
As the 80s went on specialty publications like Muscle Car Review, Super Chevy, High Performance Pontiac, High Performance Mopar, etc. showed up on the newsstand. The restorer's bible during this time was Hemmings Motor News. Of course, every Friday we ran to the convenience store to see what buys were in the latest Auto Trader Weekly.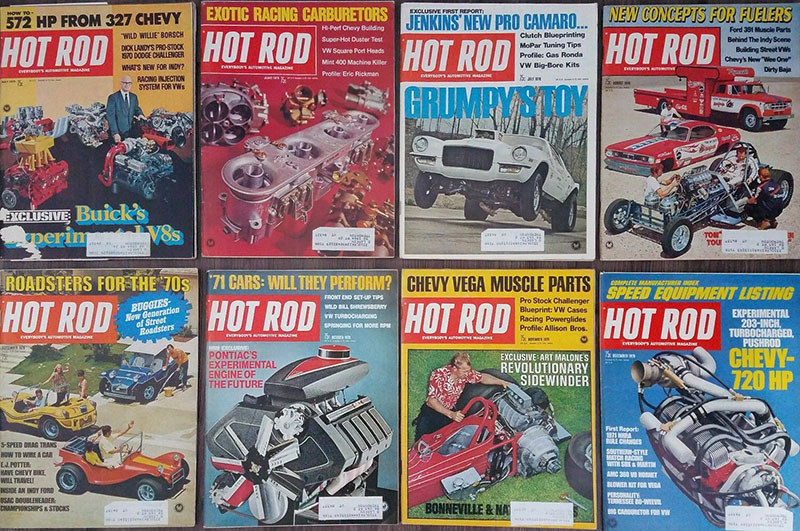 We thrived on these magazines and many were taken away by our high school teachers and many centerfolds featuring our beloved Chevelle's and Roadrunners were taped inside our lockers and notebooks and across our bedroom doors.
The advertisements told us which vendors we could order catalogs from for the special parts we so desperately needed. So, we would call (with our parents' permission if long-distance) or send away for the catalog. Once we had the money saved up, we would call and get a price with shipping.
Then either fill out the order form by hand from the catalog and send it in with a money order, phone it in with mom's credit card if they accepted it, or pay an additional fee for COD and make sure the exact amount was home in cash and pray somebody was home when the UPS man showed up. Maybe within 30 days we would have our order and don't even get me started on what would happen if it was wrong and we had to return something.
As tedious as this may sound in this day of instant gratification and orders delivered by drones, it was exciting! We pored over magazine articles and catalogs for hours at home and we called folks who we could really talk to about their products and we formed relationships and learned about our cars. And that was just for new parts.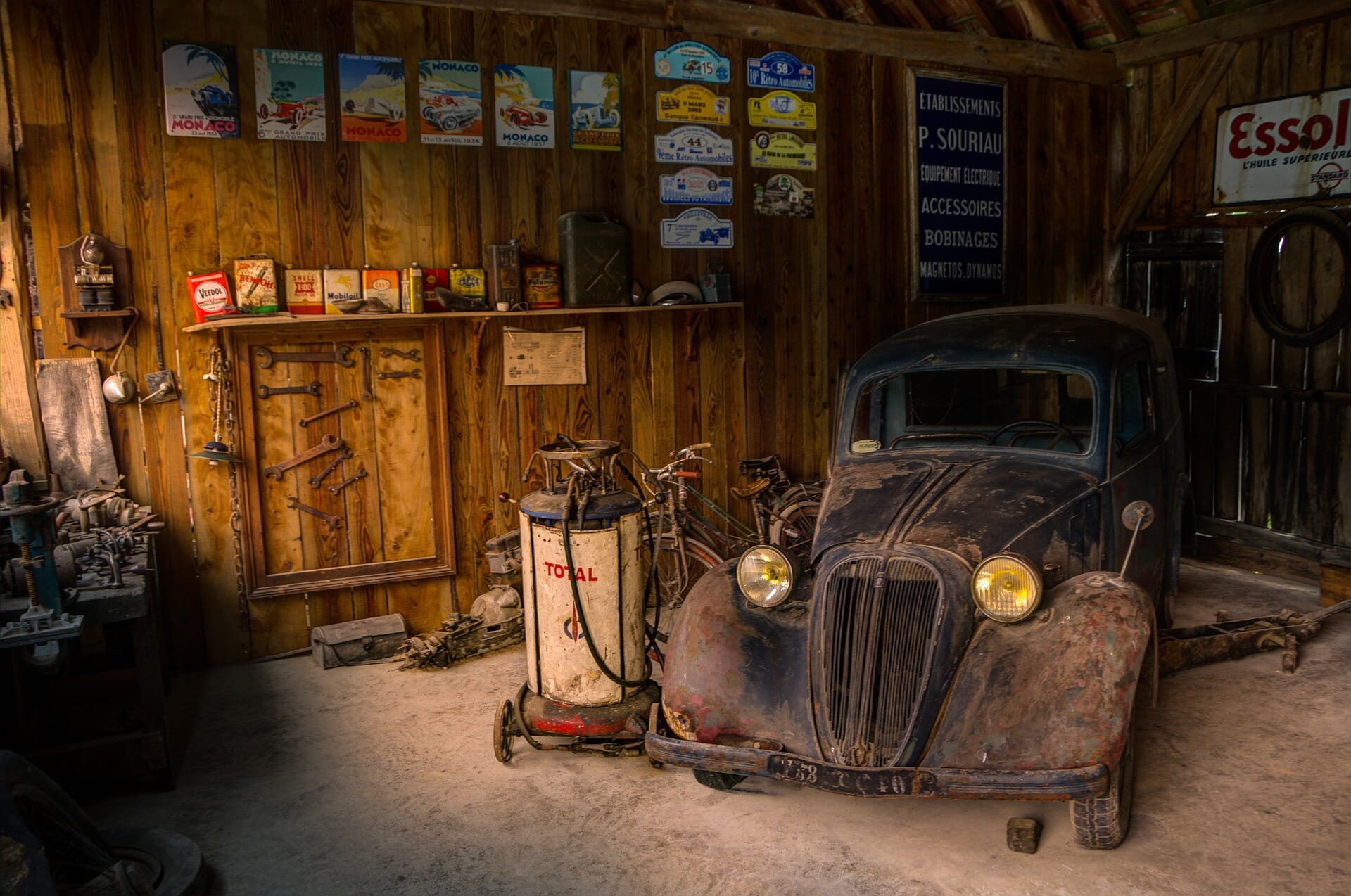 Finding classic replacement parts no longer available was far more interesting. It started out at the local cruise night talking to the guys hanging out and learning which spare parts they had and, more importantly, finding out who spotted cars in their neighborhood or in the salvage yard.
It progressed by making plans with friends to meet at different U-pull salvage yards on Saturday mornings and taking your special junkyard toolbox out to the latest Camaro or Torino or Cutlass that showed up that week. And you would always find something cool you didn't need but you knew somebody else did so you took it anyway and then you went home and cleaned it up and took it to a swap meet a couple of times a year.
There you met someone who needed that part and maybe had some you needed. You got their number and a couple of weeks later you met and swapped parts. You became friends and you saw their cars and garage and you kept in touch and started meeting up at shows.
You heard the stories about where they found their car and what other rare cars they knew about nearby. You talked to people in Hemmings that needed parts and had parts for sale and when you went on vacation up north you met them and saw their cool cars and parts they found and became friends too. Do you see where it's going?
The answer to the question "How did you work on cars before the internet?" is that we made personal contacts and friendships with people. 15, 20, 25 years later I have great friendships with guys I have been swapping parts and cars with for decades. Even though we are on social media now we still know where each other lives and which cars they have owned.
When we're considering buying another car, we still call each other and ask each other's opinions on the deal. When we need a part, we looked each other up. We remember when we were in high school, when our kids were born, and now who has grandchildren or is retiring. And we never forget what cars they have or the old days of finding cool cars in the junkyard or an old folks' carport.
So, if you're one of the older guys, take the time to show the younger guys the classic car parts hanging on the wall or the old photo in your toolbox and tell them the story behind it and how much fun you had meeting people the old way chasing the parts and knowledge to restore your ride. And if you are a younger person who never had to do things the "old way", remember this story about "how we worked on cars before the internet".
Enjoy the convenience of having so much info at your fingertips and having old car parts at your door in a matter of days. But pick up the phone or go out to a show or cruise night and strike up some conversations with folks and learn why they enjoy their car. You can make some great friends and learn a lot of things the interweb won't ever show you.